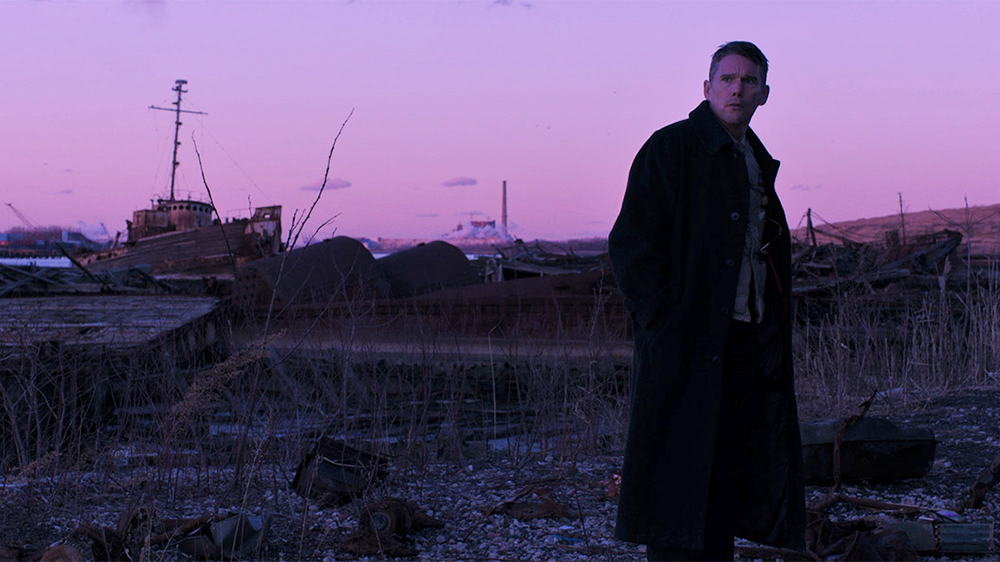 Questions of faith are easy to ask yet hard to answer. In the modern parable First Reformed, Reverend Toller (Ethan Hawke) is experiencing a crisis of faith.
A former military chaplain, Toller is grieving for a son who he encouraged to join the military. He is also coming to terms with his own mortality while serving his tiny congregation at First Reformed Chapel. As his despair deepens, he refuses to accept support from his colleague Esther (Victoria Hill) and superior Pastor Jeffers (Cedric Kyres). Instead, Toller begins to counsel Michael (Philip Ettinger), a radical environmentalist, and his pregnant wife Mary (Amanda Seyfried). Michael is tormented by the probable impact of climate change on the life of his child while Mary fears for her husband's well-being; following Michael's death, Toller's crisis deepens until his friendship with Mary offers an unexpected path to redemption.
Every moment of First Reformed has been constructed with a precision which transforms something as ordinary as an unmade bed into a still life that would not be out of place in a gallery. It is also a film of contrasts, the sparseness of First Reformed set against the corporate interior of the mega church, Abundant Life. Toller maintains a spartan lifestyle within an aging historic property while Pastor Jeffers's office resembles that of a corporate CEO. Abundant Life is as much a business as a community of faith.
Does this mean Abundant Life has squandered its moral authority because it is an organisation that accepts donations from ethically dubious sources? For Pastor Jeffers, this is a necessary compromise to fund the church's programmes and outreach work. Realism about expenses requires accepting certain ambiguities. After all, the continued existence of First Reformed Chapel depends on financial support from Abundant Life and its donors. Toller adopts a different perspective that demands moral certainty even if it carries a heavy cost.
First Reformed may be beautiful to look at but it is deeply flawed. Ethan Hawke's performance does not adequately convey Toller's pain and instead comes across as flat. The two leading female characters, Esther and Mary, are underwritten and thinly drawn as props for Toller's moment of crisis, instead of fully formed human characters in their own right. In particular, Esther is treated with a casual cruelty that undermines the film's sense of its own righteousness.
Written and directed by Paul Schrader, First Reformed is a talk-heavy picture filled with serious conversations about faith, environmentalism and conscience. For all the care of its construction, First Reformed does not work as well as it was designed to function because the elegance of its craft distracts from the story itself. The moral lesson here is also open to misinterpretation because Toller's crisis of faith prompts actions which are deeply problematic from an ethical perspective.
The answers are too easy here to be meaningful, even if the story poses an interesting question about faith. Eimear Dodd
First Reformed does not have a UK/Ireland release date yet.