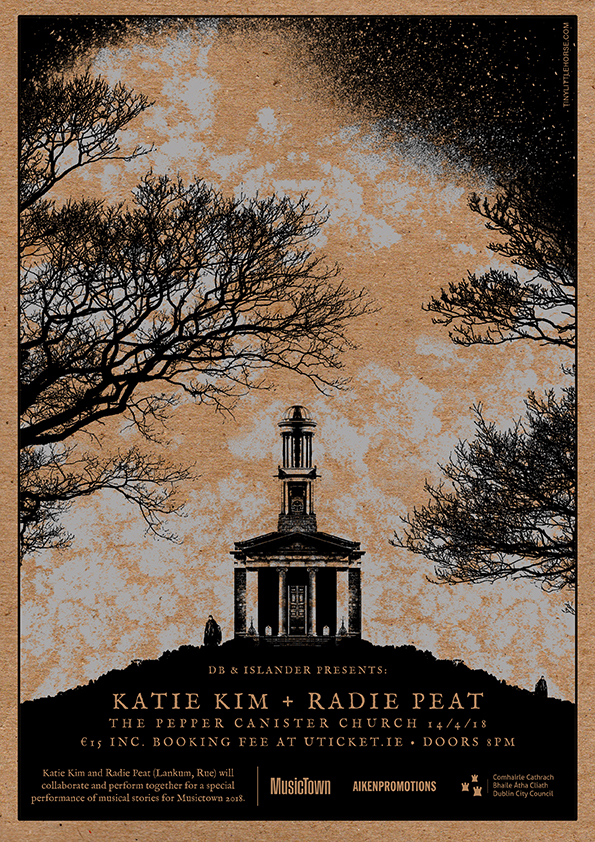 In association with MusicTown, two of Ireland's finest contemporary artistic voices bring a one-off, collaborative show at Dublin's Pepper Canister Church on April 14.
Amongst a handful of folk-rooted artists in recent years to demarcate themselves from the rest of the pack, drone-folk songwriter Katie Kim – listen to her fourth album Salt – and multi-instrumentalist vocalist Radie Peat – also known for her groundbreaking approach to folk with Lankum & Rue – are right at the top. This all-ages concert encompasses murder ballads, folklore, traditional and contemporary musical arrangements, performing music both self-penned, and from past traditions to bing together themes of the human condition.
"Darkness through light, misadventure and grief. Revenge and swollen hearts. A night of laments."
Tickets cost €15 from uTicket, and doors open at 8pm. Poster artwork comes from Tiny Little Horse, and more event details here.