News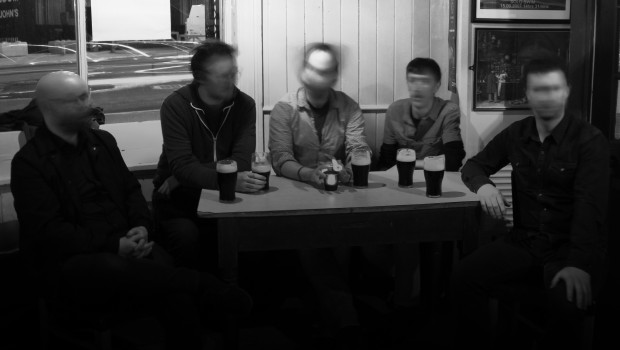 Published on February 13th, 2018 | by Stevie Lennox
0
Video Premiere: Any Joy – Avert Your Eyes
Propelled by paranoid immediacy, we're pleased to unveil the visual feast that is the video for 'Avert Your Eyes' by Cork psych-tinged post-punk outfit Any Joy.
When it comes to psychedelia, lyrical content commonly takes a vague supporting role, but as we said in our 18 For '18 piece, it's the throughline that ties the band's concise, yet sprawling 2017 debut LP, Cycles together, as well as delineating them from many of their genre contemporaries.
Created by New York-based commercial director, animator & collagist Mac Premo, the video is an attention span-grabbing visual overload that could as easily double as psychedelic propaganda masquerading as a Visit Modern Ireland tourist board ad. Borrowing as much from the space race as today's skyline consciousness, it pushes us into the point of view of songwriter Oisin Duneen, and touches upon key themes of Cycles – as we said, 'the increasing commodification of information' – and its effects on our engagement with the quotidian.
Watch the video here: