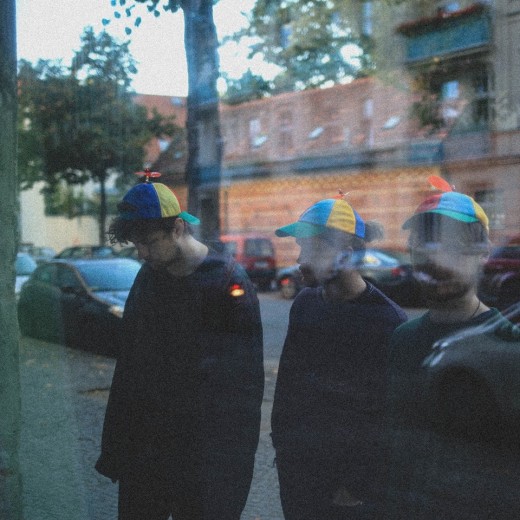 All The Luck In The World are set to release their third album The Blind Arcade on February 23. The Berlin-based Irish trio formed in 2011 and have since developed quite the following both at home and abroad thanks to their brand of atmospheric, emotional alternative-folk and carefully crafted stories.
'Contrails' is the third track to be shared from the album and once again shows the band's increasing maturity and dedication to their craft. Like 'Landmarks' and 'Golden October' before it, 'Contrails' invokes the likes of Frightened Rabbit, Mutual Benefit and Little Green Cars in its execution of a acoustic pop sensibilities without any corners cut and with heart and honesty coming from every pore.
The song, like the rest of the album, was finessed when the band converted an old woodshed in the Wicklow countryside into a studio space. Throughout the albums writing process the band made use of homemade instruments and found sounds, adding to its organic and ethereal atmosphere. It was subsequently recorded at Golden Retriever Studio in Berlin.
"The lyrical framework for the song came about as a result of us giving some time to the thought that peoples lives often cross paths in such arbitrary situations, and that meaningful connections can occur even in seemingly fleeting moments," says Ben Connolly. "We thought about the idea of mapping the trajectory of peoples lives, and how these chance encounters would be little intersections in these paths, and that's sort of what got us thinking about how it looks when the contrails of planes cross paths in the sky."
The song comes accompanied by a touching video directed by Thomas Vernay which tells of the chaos, freedom and power of young love and friendship.
Watch the video for 'Contrails' below.