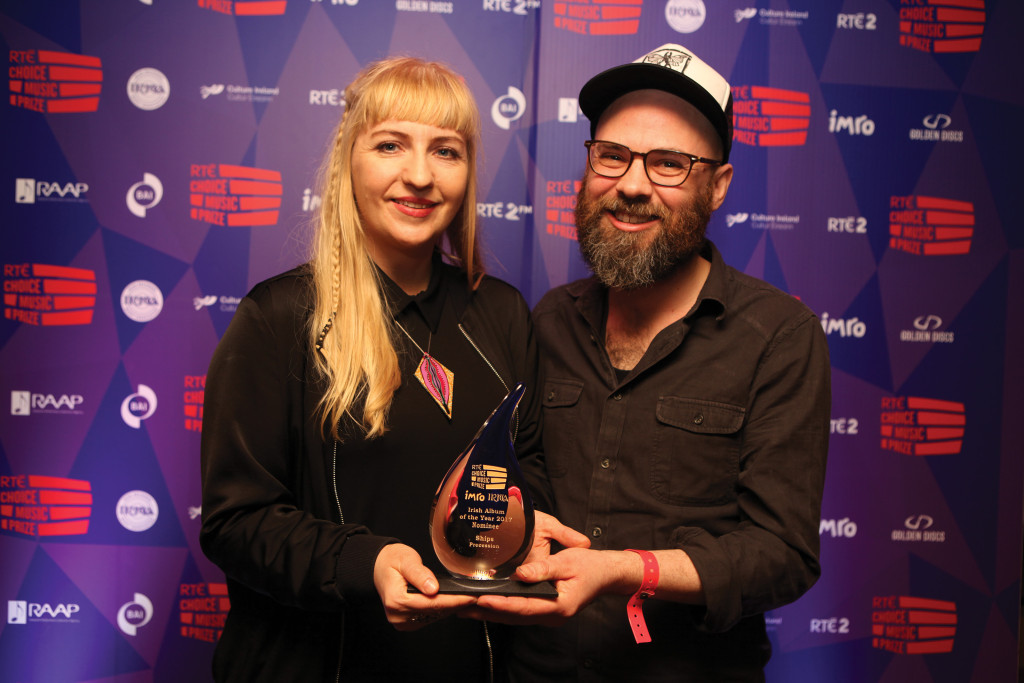 Dublin electronic duo Simon Cullen and Sorca McGrath aka Ships have walked away with the Album of the Year 2017 at tonight's RTÉ Choice Music Prize.
The event – which took place once again at Vicar Street – saw the pair scoop the prize, as well as a cheque for €10,000, courtesy of The Irish Music Rights Organisation (IMRO) and The Irish Recorded Music Association (IRMA) for their stellar debut album, Precession.
Along with a premiere of the album, which was the product of two long years of writing, demoing, debating and recording, we spoke with Cullen and McGrath back in April last year. Revisit that here.