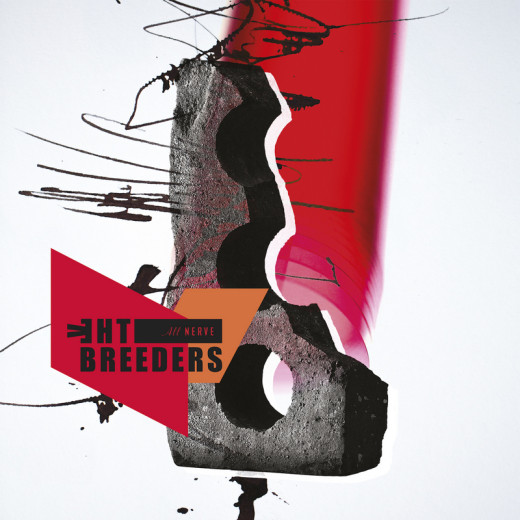 J.R.R. Tolkien once wrote that the compound noun cellar door was one of the most beautiful words in the English language. I'm not a linguist or etymologist by any stretch, but I'd like put forth a phrase which I think captures the same awe as Tolkien's…
Kim Deal has a new album.
Those six little words when drawn together represent a powerful sentiment in the English language. This is the woman who made the Pixies what they were. One of our great songwriters, a person who can captivate, exhilarate and intoxicate with the most impossibly simple chord progressions, has returned. While her output has been sparse, every broadcast carries with it the promise of something very special. All Nerve, the latest LP from The Breeders, is no exception. It's a lean, mean beast, diving, without bluster, straight to point. Its dry, sparse production helps it fit snugly amongst its peers, while it's lyrical heft gives it an identity of its own.
This album has been a long time coming. The last time Deal and company delivered a full-length, Barrack Obama was simply the Democratic nominee. During their time in exile, the cultural landscape shifted massively. Now, as with every other resurfacing 1990s band, the first and most difficult hurdle to conquer is the question of relevance. Hands up who honestly gives the tiniest modicum of a shit about Pixies' Indie Cindy, Teargarden by Kaleidyscope or The Getaway? Things are so heavily stacked against them because the MTV nation which fuelled them died long ago. They have a choice to lean into the contemporary and risk becoming Neil Young's synthpop misstep or retreat to the past and never grow. The Breeders decide to take the former path and it works for them.
The production is gritty, dry and has all the hallmarks of Steve Albini's more mainstream efforts. What's odder still is that the record doesn't sound at all dated. It sounds remarkably fresh in fact. A large part of this comes down to how the band use their influences. They've always drawn from large enough well of American rock and this is no exception. The structures and chord progressions owe a huge debt to punk and hardcore with their emphasis on simplicity and repetition. The vocal melodies and use of harmonies are lifted directly from countless 60s pop nuggets. While the distortion comes straight from the alternative nation. Cuts like 'Nervous Mary', 'Howl at the Summit' and 'Wait In The Car' are great examples of this. But there is more here than what's expected. There's a cover of krautrock legends Amon Duul II which neatly slots in with their own efforts. They voyage into shoegaze and space rock on 'Dawn: Making an Effort' and 'Spacewoman' to great success. The big reason why it works is that Deal's voice naturally lends itself to that spaced out, mood-driven type of songwriting as well as guitarist Kelley's magnificent work.
While the music is great, the real magic here is how lyrically interesting everything is. The atmosphere is one of desperation, decay, and death and 'Walking With A Killer' typifies this. This mid-album cut is a staggeringly impressive tale of a person's final night. What's so striking about it is how it handles the helplessness of the situation. On the one side, there's obviously the powerlessness in the situation itself. But what's more interesting is the inevitability aspect. Our narrator knows they're going to die but, like a lamb to slaughter, doesn't try running until it's too late. The crushing certainty of it makes their final moments of bleeding out onto the headlights much more tragic. You can take any piece and you'll find some unique, horrible little phrase that sticks in your brain. The opening lines of 'Skinhead #2', the recklessness and despair of the titular track, and the festering disappointment of 'Blues at the Acropolis'. There's so much to unpack and to feast upon that experience gets better and better with every rotation. It may have taken an exceedingly long time to get to this point, but you can't say for a second say that All Nerve wasn't worth the wait. Will Murphy