News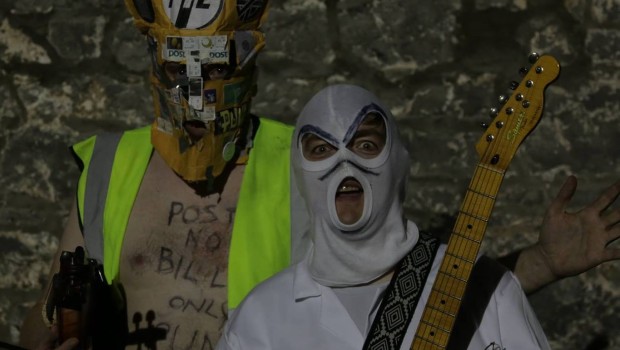 Published on March 23rd, 2018 | by Stevie Lennox
0
Video Premiere: Post-Punk Podge & The Technohippies – Mass Deception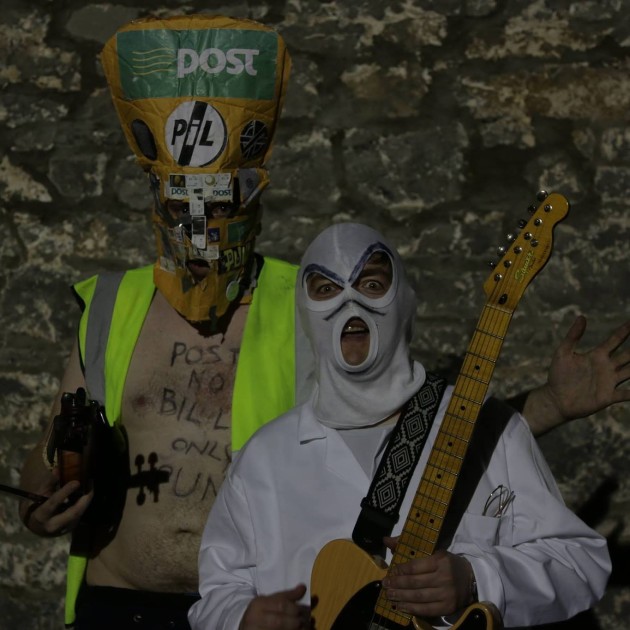 As we've said plenty of times already, Limerick's DIY scene is currently riding on the crest of a creative wave, and today, we're delighted to deliver the latest evidence, with Post-Punk Podge & The Technohippies.
As they crow flies, you could call them Munster's Sleaford Mods – seriously, check them out live – as Podge spits post-Tiger quotidian frustration of both systematic and internal. It's probably their Biggest Tune to date – a genuine call-to-arms with some elements of the Fall's brief dalliances with mainstream success – produced by Cruiser's Chris Quigley, with a fully-formed video directed & edited by Richard Holland.
"Mass deception and corruption have become endemic in every facet of Irish society. My goal is to transform the brown envelope with its connotations of corruption, deception and greed into
something more powerful, symbolising self-expression, defiance and laughter. No words in any song can express in any meaningful way the depths of corruption portrayed by those in power. People
have been evicted from their homes for owing thousands while the Anglo-Irish bankers squandered billions, their excesses and deceptions remain unpunished. They should be in prison for their crimes. This song and video is our protest. Anger unaired becomes oppressive on the mind, body and soul. Save the last laugh for me and the change under my bed."
-PPP.
It's unavoidable, but fair to say that this, Limerick's DIY movement, and the attitude shift amongst this generation in general, are tangible evidence of the positive side-effects that the of the free-thinking Rubberbandits – and Blindboy Boatclub in particular – have had on informing the consciousness of Ireland's current twenty-somethings – not least in terms of their willingness to tackle corruption, mental health issues and other injustices head-on, all the while disguised as a masked, satirical duo with a knack for social commentary.
It's a lot of conviction for a man with a jiffy bag for a face, but enveloping (*ahem*) these issues with humour is the first prerequisite needed to diffuse them. Watch the video for 'Mass Deception':
Post-Punk Podge & The Technohippies play Limerick's now go-to spot for independent music, the Pharmacia, in its 1st Birthday Party alongside Cruiser, Eraser TV and Tooms this Saturday, March 24. More details here. They'll be appearing across the festival circuit this summer, so keep an eye out.