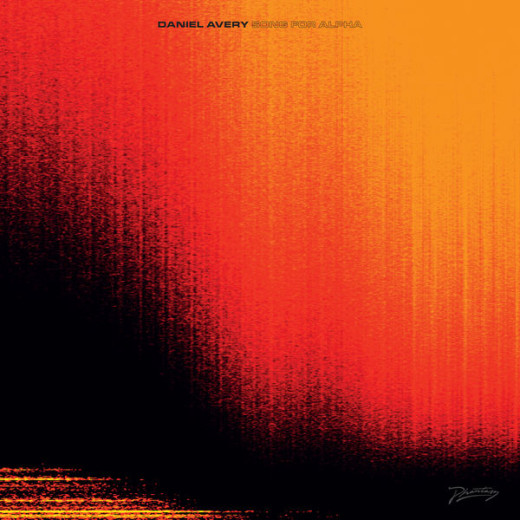 Daniel Avery has been DJing for 14 years. In such a relatively short space of time, few others have managed to traverse the techno spectrum quite in the same was he has. While his 2013 debut LP Drone Logic was widely regarded as one of Britain's greatest ever techno offerings, his studious back catalogue has seen him expertly morph the genre with flashes of acid house, psychedelia and trance to name but a few stylistic ventures. Whether Avery's trademark energy and intensity has been splashed across his original productions, or cast over in remixes Factory Floor's, Django Django's or Munk's material, the recurring theme has always ben that of club culture. However, for this much anticipated follow up – as with the preliminary ambient release Slow Fade EP in March – Song for Alpha, this is much less the case. For the first time, Avery has only one foot on the dancefloor.
Those who have been salivating at the thought of Avery's sophomore LP for the past five years will find plenty in Song for Alpha to be comforting. 'Dimuendo' sees Avery at his best; aggressive and racy throughout, the track never quietening like the title suggests but instead cramping in snappy hi-hats, unsettling throbs and a relentless deep pulse at its spine that constantly threatens to break out into something more sinister. The deep, atmospheric and arpeggiated  'Clear' and the heavily reverberating 'Sensation' make up the trio of down-the-line techno floor fillers that the album drops, although the latter in particular is a nod in the direction Avery has dabbled in previously; the bass deep enough to make it feel like you're outside the club, hearing the track through dampening brick walls as the meticulous chords that wash over the listener towards the crescendo elevate the to another astral plain.
It's these elements, rife throughout Song for Alpha, that are utterly compelling. As he did on Slow Fade, Avery has carefully and diligently peeled away the danceable layers of his music, examining the very ethos of techno, and in doing so creates cavernous breathing rooms for the listener to take in, savouring every chord progression, beat and harmony. There's a pervasive and inescapable sense of patience throughout, in which a meticulous Avery is unafraid to traverse minimalistic soundscapes; the opening bars of 'First Light' are awash with distorted ambient chords, whilst 'TBW17', 'Embers' and 'Endnote' punctuate the album's sweatier pulsations with reflective and uplifting interludes. 'Days from Now' skirmishes close to neo-classical territory, with beautifully composed melodies exploring and roaming free over Avery's soundscapes. Avery has lifted techno from the club and bought it to a cavernous, ethereal plane; Song for Alpha is as rewarding through earphones as it is through the world's most renowned soundsystems.
It's been 30 years now since the first use of the word techno was documented, and to say that it's artistic merit and integrity has been under-appreciated in the wider artistic and musical universe since would be an understatement. Most see it still as belonging to the underground. Song for Alpha is at it's very best when it demands you question that very thinking, while still pushing you deeper into the darkness. And what higher praise is there than that? Well worth the wait. Dominic Edge