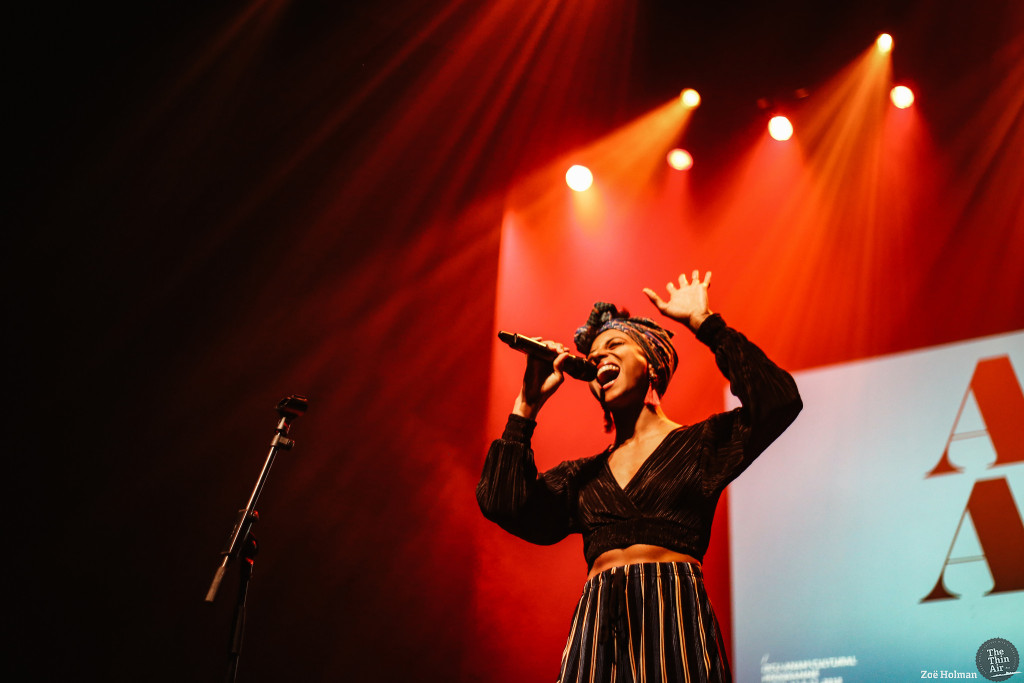 North Dublin gets a lot of bad press. We hear so many tales of ludicrous individuals and gangs that it's easy to make the assumption that the North of the city is a place lacking in substance. Presented by DCU and Other Voices, ANAM is the start of an annual showcase of what culture lies bubbling beneath the surface of the city, but its importance is felt most by the local residents of the North side.

Starting off the night are Discovery Gospel Choir (below), a harmonically powerful, multi-cultural group that shake off the traditional Irish awkwardness by asking everyone to stand and join them in dancing. This worked well for the crowd (despite all areas being seated), brought together by an almost childlike cluelessness as to how to dance.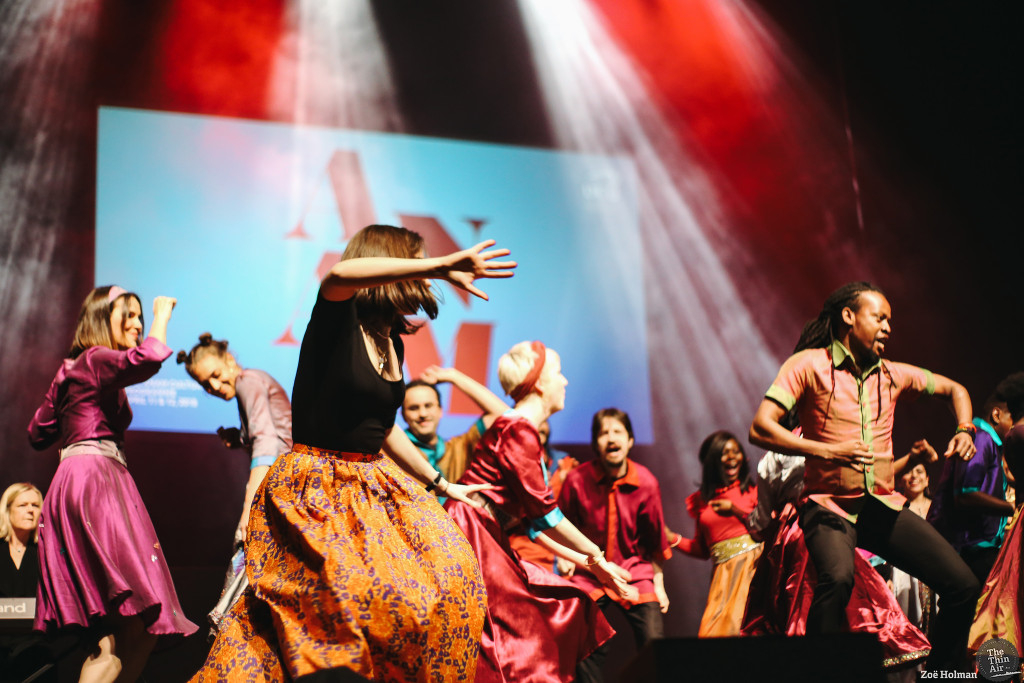 Soulé (below) followed with her DJ in tow, but despite her glowing personality showing through, the stage seemed to grow in size and left her with a much harder job to do. Hit single 'Good Life' managed to shrink the stage back to it's normal size, and when joined by Discovery Gospel Choir, DCU Gospel Choir and others, Soulé began to pump out her usual hip-hop/dance melodies in a suave manner, strutting back and forth across the stage.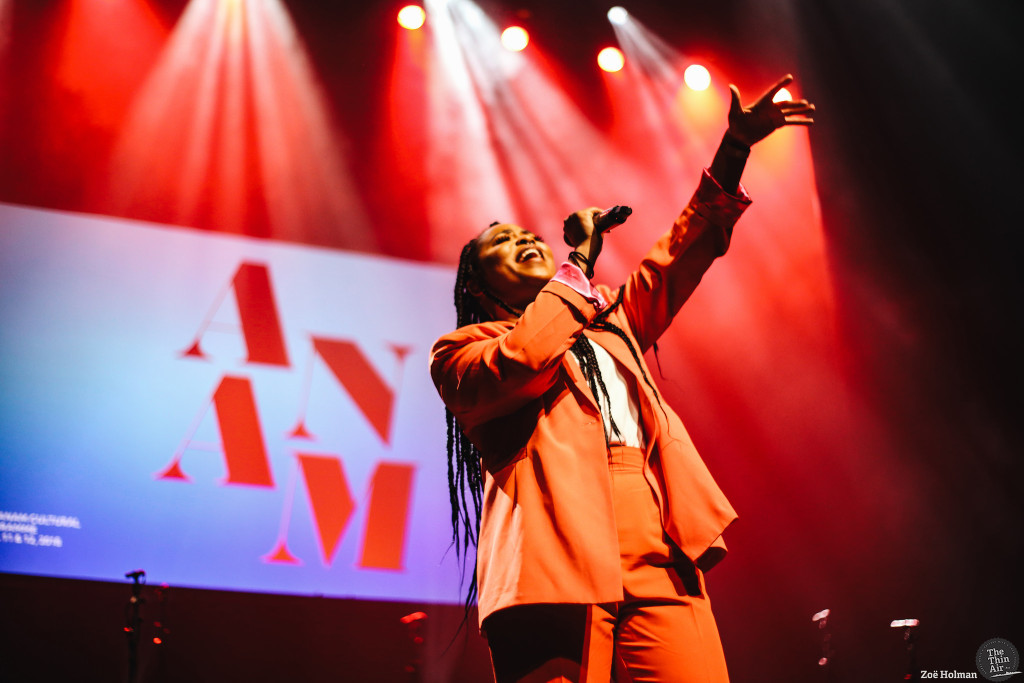 Next on the roster is Loah (top and below), a humbling jazz singer that is joined by DCU jazz students in playing a smooth and calculated performance. Vocals that soar often succumb to a certain sweetness that lies at higher registers, but Loah's never falter, poignantly dancing between percussion and brass. She too is joined by the array of choirs, one of which she used to belong to. She tells us about how she used to be a part of Discovery choir and how much it means to be able to perform a song she had written with them in mind.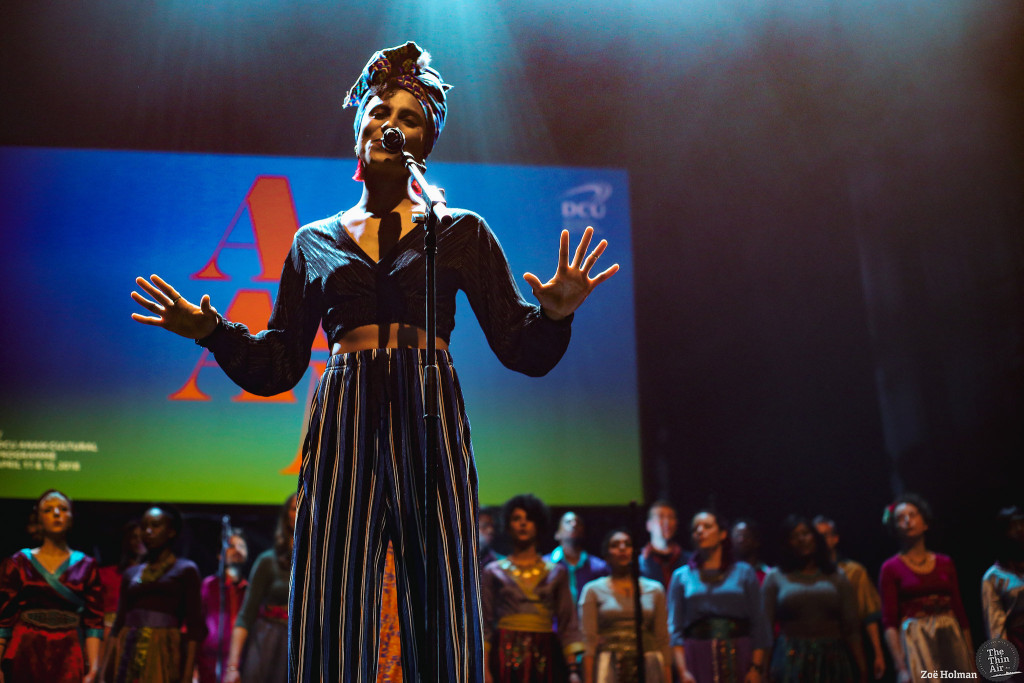 Following on is Jafaris (below), an insatiable rap/hip-hop trio that completely disrupt the atmosphere and begin to instate their own rules for the audience to follow. Frontman Percy Chamburuka bring gallons of energy to the stage, bounding back and forth as well as performing admirable dance moves in between spitfire bars. Unfortunately their time on stage is relatively short with only a couple of songs played, but the impact left is undeniable.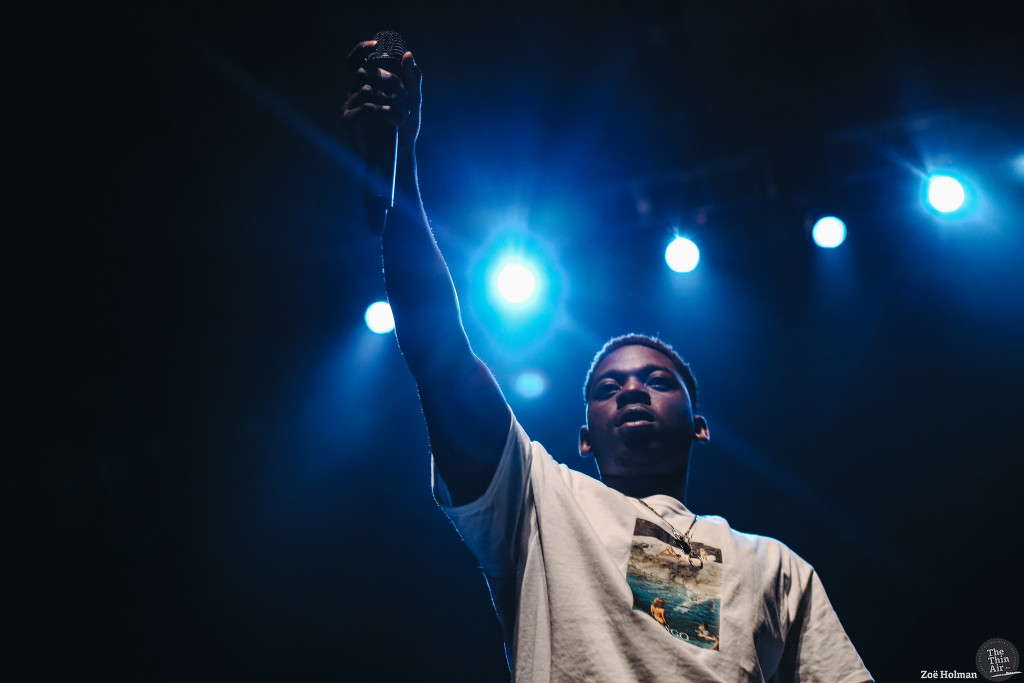 The transfer from a thumping, beat driven performance to the traditional sounds of Lankum (below) doesn't work well on paper, but in reality, there's nothing to worry about. Producing a touching performance, the group struck a chord with the audience, acknowledging the North side and the cultures and talents that often get overlooked.
Their mastery of traditional instruments shines throughout the performance, but not as much as their familiarity with one another. The musical harmonies all blend together seamlessly, but the sense of camaraderie between the four people on stage bled into the audience and formed a similar atmosphere to the one you'd find at a trad session in your local pub. Wyvern Lingo (below) finish of the night with a polished set of Irish pop much to the audience's approval, but the real impact has already been made.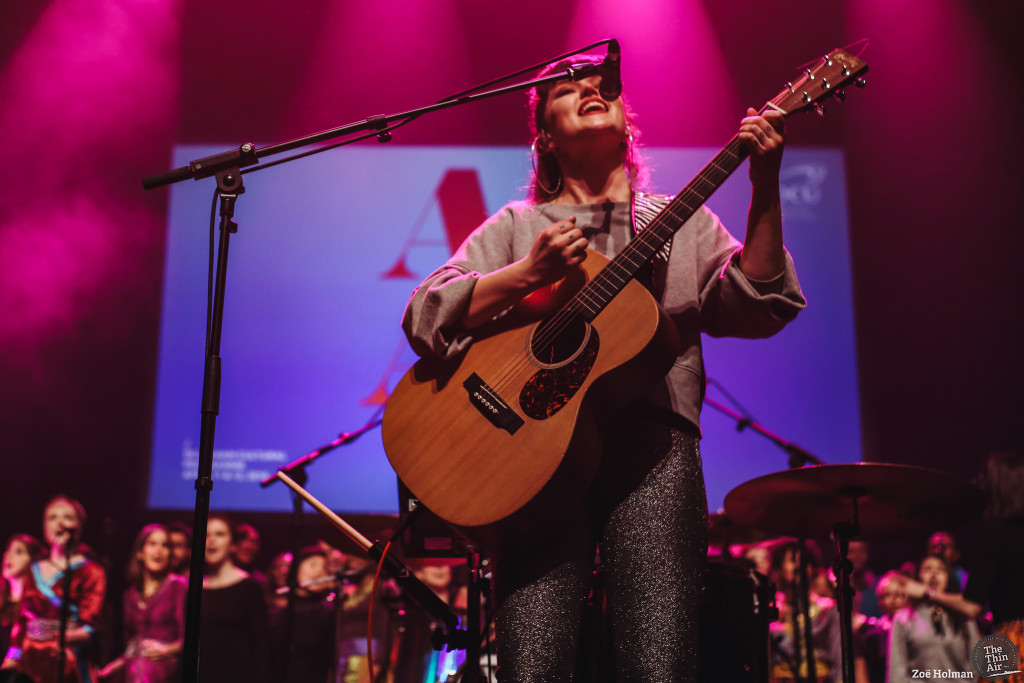 ANAM celebrates Irish music, but this year hones in on the diversity of subcultures growing around Ireland, and puts it all on display in the North side of the city. The culture of the North side may be brushed aside by many, but it was appreciated by all in the Helix. Mitchell Goudie
Photos by Zoë Holman