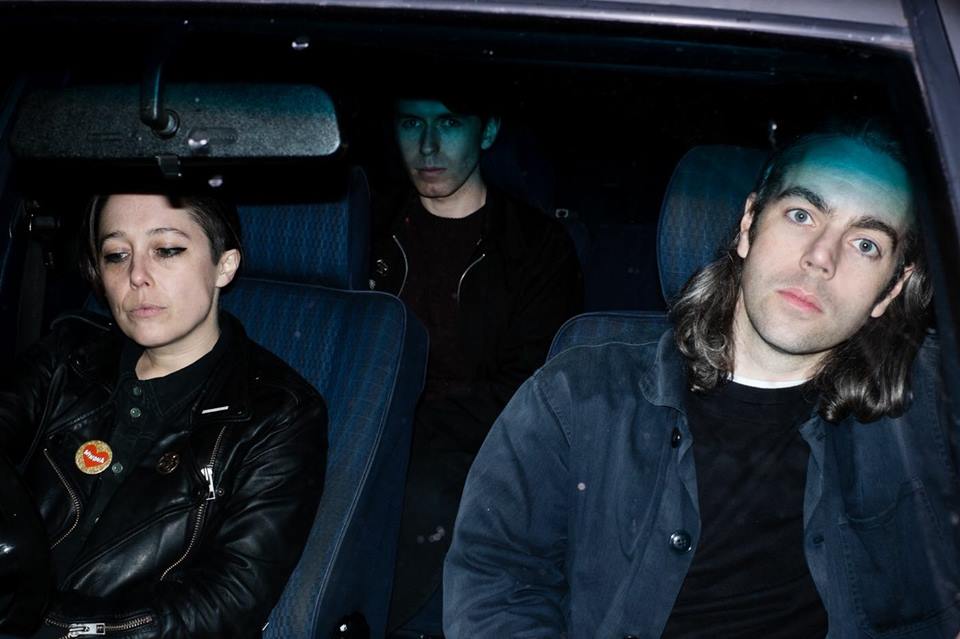 Belfast's Girls Names are sitting on one of the Irish albums of the year.
Set for release on June 15 via Tough Love, Stains on Silence finds the three-piece at their most vital and experimental to date. Recorded in various locations including Belfast's Start Together Studio with Ben McAuley, Cully's home and the band's practice space, spontaneous creation, cut-up techniques and self-editing took centre-stage for the first time. "We started tearing the material apart and rebuilding, re-editing and re-recording different parts in my home in early Autumn last year," says frontman Cathal Cully. "When we got them to a place we were happier with we went back into Start Together Studio with Ben McAuley to finalise the mixes to what they are now."
New single 'Karoline' captures the band in masterfully explorative form. Centre-stage is Cully, equal parts defiant and galvanised, peaking on the refrain, "Beating out the fires of passion / Eating out the scum in Western men."
Pre-order Stains on Silence here.
Girls Names play the following dates over the next few months.
May
21st – BBC Across The Line Biggest Weekend Fringe, Belfast
June
15th – Black Box, Belfast
19th – Moth Club, London
20th – Oporto, Leeds
21st – Old Hairdressers, Glasgow
22nd – Night People, Manchester
23rd – Whelans, Dublin
August
9-12th – Ypsigrock Festival, Sicily