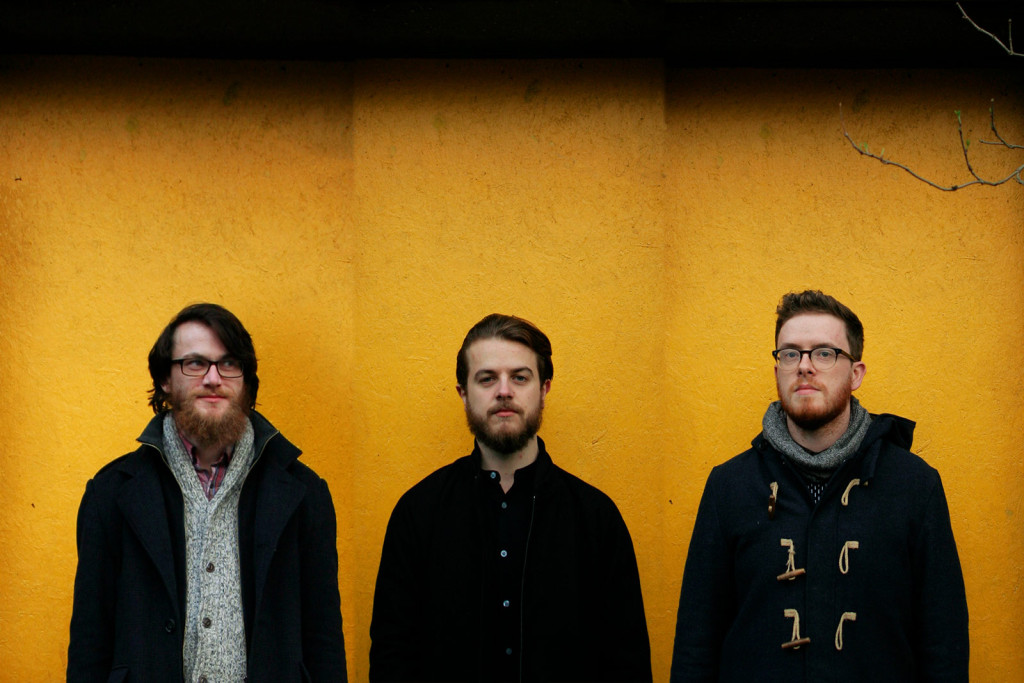 It's been a while since we've heard from Dublin's Subplots. Having "formally introduced" drummer Ross Chaney to the fold back in January, the band – now based between Ireland and Canada – spent last year writing and recording the full-length follow-up to 2015's Autumning.
The first single to be taken from that is 'Unspeak', a wonderfully-woven six-minute track gem began as a live recording of the trio – on guitar, bass synth and two busted old ARP synthesizers providing bass drum and hi-hat sounds. Vocalist Phil Boughton said, "The song grew around this simple skeletal recording of the three of us playing in a room. It shifted, and evolved over time with new parts added – but still that original foundation of the recording has remained intact."
A sublimely produced effort, the trio had access to some very unusual synths while recording the track, the rarest of which – a Synton Syrinx – has a big presence on the single. "Only a few hundred of these Dutch synths were ever made, they now sell for up to €35,000," added Phil. "It's definitely one of the weirdest, most interesting and inspiring synths we've ever used."
Stream the single below.