Features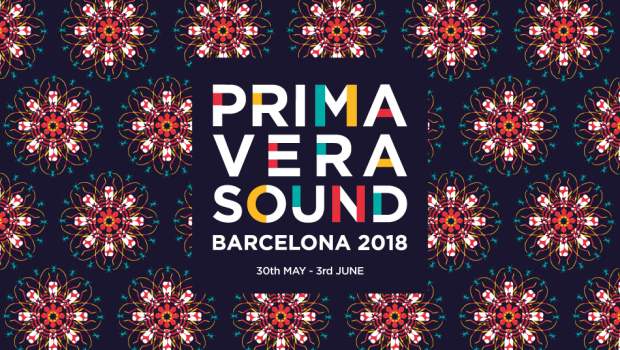 Published on May 24th, 2018 | by Stevie Lennox
0
Primavera 2018 Preview: A Vibe Guide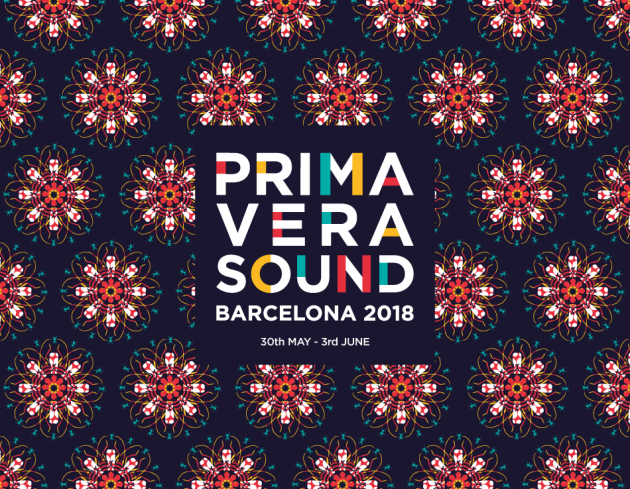 Another year has come around and despite the weather we've been having, the growing thirst for a sunny escape is very much due a quenching. That perennial indicator of what's both cool and good, Primavera Sound, has rolled around and with it comes that old safety net of acceptability over post-sunrise sleeping hours. We've kindly put together a little Spotify playlist of some of our favourites to accompany your preparation. (Heads up – those record stalls can hold onto your purchases until you're leaving)
Thanks to First Contact Music, this year will see five deserving independent Irish acts on the Day Pro stage – our perennial fave showman Paddy Hanna, fast-rising garage-punks Fontaines DC, Dublin indie-folk songstress Ailbhe Reddy, electronic dance duo Le Boom & young Derry alt. pop maestro Roe.

A new tradition began last year too, with the surprise appearances of top-tier names like Haim, Mogwai and Arcade Fire (the former two of whom also appear on the 2018 bill) premiering new material. It might be worth poring over your current favourites for gaps in tour dates, if you're so inclined. We've noticed Courtney Barnett has a night off on her European tour on June 1, but who knows?
The Party
There's no denying it. Where past Primaveras traditionally leaned toward the world of indie rock and the likes – and this year has no shortage of that – the real strength of the 2018 lineup is the veritable who's who of the world of electronica. What's on offer in terms of that is worth the price of admission alone. It's never lacking, but this year will play host to a range of the biggest visionaries across the board, from exotic house to classical disco, through to electronic jazz experimentalism. Jon Hopkins, Four Tet, Ross From Friends, Mount Kimbie, The Black Madonna, DJ Seinfeld, John Talabot, Palms Trax, Floating Points all play, predominantly on the Bacardi Live stage, the latter of whom will be performing not just live, but in a separate 6-hour DJ set. Stay hydrated.
Vibes
We hope you booked an early enough flight on Wednesday, because Spiritualized's set at the acoustically-ideal Auditori del Fòrum comes accompanied with full orchestra & choir, and may be a pre-emptive festival peak, if you manage to get in. We don't need to tell you how good Ty Segall is. Being in the crowd for a Ty show is a life-affirming testament to simple, brilliant songwriting and Dadaist showmanship without codpiece bravado – which is why two years ago on the same stage, he joined the crowd himself and put a fan onstage with The Muggers. James Holden & The Animal Spirits 2017 LP was one of the finest of the year, we've been given the unenviable task of choosing between himself and Björk.
The heartfelt swoon (Sandy) Alex G, bedroom artist turned Frank Ocean collaborator, is best placed to soundtrack that beautiful pink sunset on Thursday evening Mango stage. Anna von Hausswolff manages to merge doom with experimental pop, and congruently, she's collaborated with varied acts as varied from Wolves In The Throne Room to David Byrne. Idiosyncratic terrible twosome of John Maus and Ariel Pink perform at various points – with Pink playing on both Saturday & Sunday, if you're so inclined for the retro-esoterica.
Riffs
Idles are one of, if not the most exciting live bands in punk rock right now, and if Brutalism's ingenious, topical opening sample doesn't immediately force you to swing to the nearest career politician, nothing will. Members of Russian Circles, Isis & Baptists' slab-dragging, post-metal trio SUMAC will no doubt offer up the most crushing experience on the bill, following their 2018 collaboration with Japanese noise experimenter Keiji Haino.
Mike Patton can be seen in real life with Dead Cross in a major coup. Crusty black metal outfit Watain bury their clothes for a month before tour, don't wash, and take part in pig's blood rituals, much to the chagrin of the Daily Mail. Their music backs it up too. Signed to the Oh Sees' Castle Face Records, be sure to see Flat Worms make their lysergic, dissociative scuzz on Sunday night at the Apolo too, if you can still hack it.
 Icons & Iconoclasts
A downright sickening number of marquee names, but arguably top of the heap is Björk. Having just made her first televised appearance in eight years on Jools Holland, she will, aptly enough, bring the artificial paradise of Utopia to Barcelona's natural paradise in what's certain to be an unrepeatable rare opportunity to catch one of pop's most exciting and enduring auteurs. Continuing her rise as a would-be successor to Björk and other pop artists who've successfully exerted their own artistic control over their work, Lorde's forthcoming quirk & charm – not to mention intelligent and painfully hooky material will be irresistible. Nick Cave's ability to create an intimate ceremony in a mass of thousands speaks for itself as he continues to produce career-best after career-best.
One band we never thought we'd be lucky enough to see in the flesh are Lift To Experience, whose one double album The Texas-Jerusalem Crossroads posited them as one of America's most epic cult secrets. The Breeders are The Breeders – don't miss your opportunity to catch them on a rare tour after their wonderful first album in a decade. On that note, Fever Ray's first album in eight years is out, and with it comes an all-encompassing visual-aural-political-feminist union of a stage show. The unclassifiable, shapeshifting, inadvertent vapourwave innovator Oneohtrix Point Never's drone will add oneiric qualities to Saturday at midnight; Drop out to that
Following the tragic passing of Jóhann Jóhannsson, scheduled to perform this year, the Echo Collective and Dustin O'Halloran pay homage to his performance, celebrating the originally-planned Orphée concert in his honour.
Shellac
The first surefire lock on the bill without fail, Primavera 2018 marks the eleventh consecutive year at the festival for the Steve Albini-fronted minimal rock trio whose releases operate outside of the usual album/tour conveyor belt. Catch them – sure you never know what depraved product of Albini's subconsious might emerge in this 'Wingwalker' monologue.
That's not to mention Deerhunter, Vince Staples, Thundercat, Ezra Furman, Slowdive, Sylvan Esso, The Internet, Beach House, The Twilight Sad, Jane Birkin, Unknown Mortal Orchestra… but you get the drift. We recommend downloading that Primavera app, playing the long game with your phone battery, not being too uptight with your times and going where the vibes take you – sometimes, it's just best to bury your expectations and see one set through to full fruition. Enjoy the finest major festival Europe has to offer.