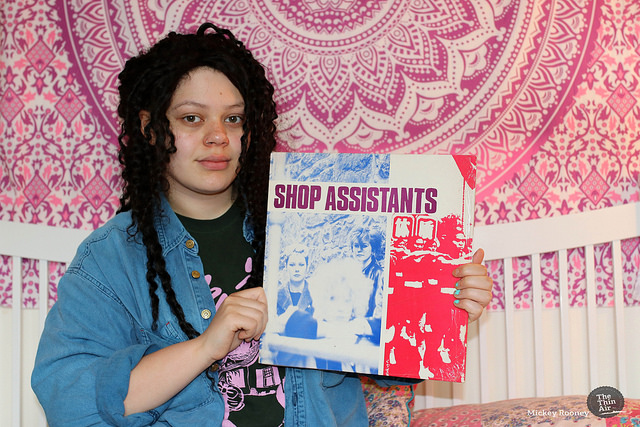 In this installment of Track Record we hang out with Hannah Richardson of Derry based punk/noise pop band Cherym, while she discusses some of her favourite records from Sleater Kinney to Fugazi. Photos by Mickey Rooney
Shop Assistants – Safety Net
Everything about this is so real and I love how catchy Safety Net is, although somehow listening to it online doesn't even come close to how good it sounds on vinyl! The idea of punk bands with female vocalists really appeal to me as someone in a similar industry.
Sleater Kinney – One Beat
This album was given to me by a friend when I was finding inspiration for starting Cherym. All I knew at the time was that I wanted to start a band with a few of my girlfriends and that was about it. This album is so garage-y sounding and I remember thinking about how I'd heard lots of bands similar to this before that I was really into, but this was the first I'd ever heard it done with women. The whole thing is just filled with really catchy guitar hooks and shouty vocal melodies that you won't be able to get out of your head for days. The gained guitar tones in Far Away kind of influenced how I wanted my guitar to sound in one of the songs from our EP. There's times in this album where they've got the 3 part harmonies going and they sort of clash a little but it really works! We've got a new song in the mix which has a bit of that going on too, completely Sleater Kinney inspired 🙂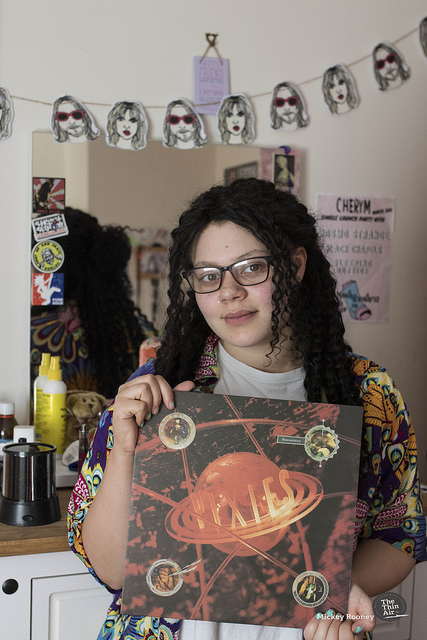 Pixies – Bossanova
I was 15 when I first bought this album. It was so different in comparison to the other Pixies albums I'd heard before and it sure didn't have anything on Doolittle. It was however the first Pixies record I ever bought and it'll always hold a little place in my heart for that reason alone. Alison always stood out to me as the best track on the record. Fast, punchy and really good for dancing to. I remember trying to show this to my mum and dancing round the kitchen singing it at the top of my lungs. "From distant star to this here bar, for me for you where are we now?" What an unreal opening line! Hang Wire is another favourite. Frank Black's distorted vocals in the chorus are one of my favourite parts of the album just for how weird and random the lyrics and melody are and for the first 6 months of listening to this song religiously everyday I still had absolutely no idea what he was actually saying it just sounded like HANGERR and I was still completely wowed because of how catchy it was.
Blink 182 – Take Off Your Pants and Jacket
This is the best Blink album in my opinion. If there was a playlist for the times when I'd feel like channeling my 14 year old self, then The Rock Show would most definitely be on it. It's by far my favourite song on the record! Travis is obviously on point from start to finish as per usual. I love the immaturity of this album, even the pun in the title and cover art speaks for itself really. I remember thinking Tom was so cool for his ridiculous lyrics and stupid lip piercing and then despite all of that we still manage to see their more serious side in songs like Stay Together for the Kids and even Story Of A Lonely Guy. This whole album is filled with teenage emotion that I don't think i'm fully prepared to let go of it just yet and I just love it!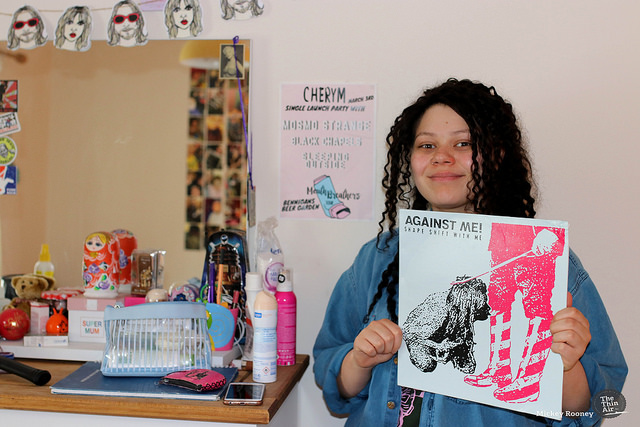 Against Me – Shape Shift With Me
This is another more recent one. My Against Me obsession started in 2015 and since then it's continued to grow a little stronger more and more everyday. This album though EEK! I feel like this is us seeing another side of Laura Jane Grace in the way that Transgender Dysphoria Blues was her coming out album, this is her way of being like okay well now that that's out of the way here's where I'm at now, and I love the honesty within that. Bigggg guitar tones in this, Crash in particular has such an unusual, almost video game sounding mm guitar sound but it suits the song so well. I remember seeing them do this live before the album was released and it sounded awesome but the main reason for that was because the guitar was so raw sounding and I was worried about how well they'd be able to pull it off on the record but they just gone and smashed it AGAIN. 333 is another banger, big riffy riffs that just cut through the song giving it that edge, and then and huge chorus that you only have to hear once to know every word. God I love Against Me!
Idles – Brutilism
This is one of my newer favourites. It was released in March 2017 and to be honest I hadn't really heard of Idles until this record…but now I can't stop! I was literally just ranting to a friend about the album after listening to it on Spotify for the first time a few days before, when I came across the vinyl in the Yellowyard store in town so I took it as a good omen and bought it straight away! The whole album is driven by fast adrenaline fueled guitar riffs and big shouty direct vocals, very post punk. Well Done is one of my favourite tracks on the record because of how witty and yet relatable, the lyrics are. This was also one of the first songs I ever heard of theirs and that was me hooked. I think I played it about 20 times just over and over again before I actually went in and listened to the rest of the album. Mother is a real tune too, so much energy! Lots of hidden gems in this, definitely worth checking out if you haven't already.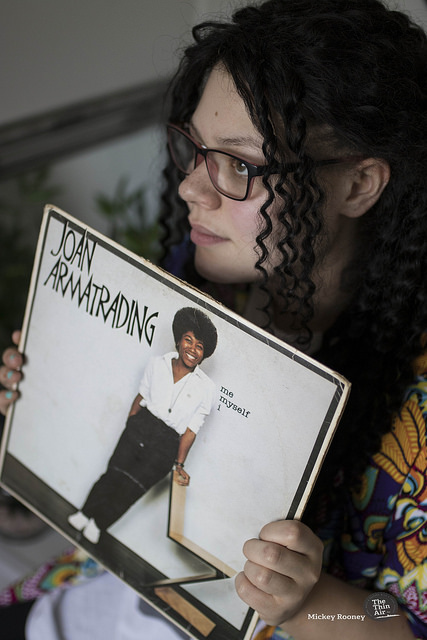 Joan Armatrading – Me Myself and I
This was the first album I ever truly fell in love with. I was 6 years old whenever I first introduced to it by my mum. A lot of these songs really remind me of my mum because she used to play this a lot when we lived at our old house, I knew every word of every song and she would always try get me to sing Me Myself I in front of guests when they came to visit or at family parties, which almost always ended with me having the biggest redner! I rediscovered this album a few years back when I was digging out old CD's for the car, only then did I realise what an actual masterpiece the record really is! Joan is an absolute genius and her voice is absolutely mindblowing. The way she chooses to phrase certain lyrics is so unusual but it works so well, even the chord progressions she writes sometimes seem like they just don't fit…but it does. And that's what makes them so unique! She definitely knows what she's doing in that sense.
WPC – Ogilala
Ahhh I love this album. It's so nice to see another side of Billy Corgan away from all the Smashing Pumpkins' stuff. I only bought this recently but there's something just so special about it. I love how stripped back it sounds, I feel like there's a lot of honesty in this that you lost with some of the pumpkins stuff. Almost like he's talking to you directly and it's very intimate. I was so surprised when I first bought this at how his voice still sounded exactly as it had 20 years earlier. Archer is one of my favourites on the record. Four simple chords but Billy's melody line turns it into something extremely beautiful. There's an instrumental part in this too that melts my heart every time I listen to it, probably my favourite part of the whole album.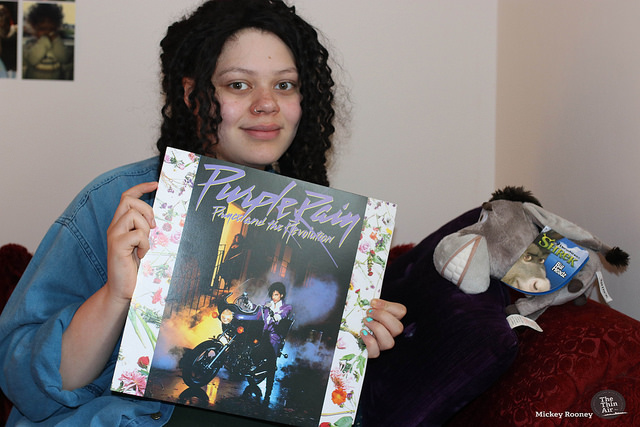 Prince – Purple Rain
This album was just sooo ahead of its time. This is another one my mum would have played a lot in the the house when I was younger and I always thought it looked really interesting because the cover art was so pretty and purple. Electro funk, pop rock! It was just full of so many surprises, something a little different on every track. I first listened to Computer Blue when I was around 7, I remember hearing the intro "Wendy? Yes Lisa. Is the water warm enough? Yes Lisa. Shall we begin? Yes Lisa" and thinking how crazy it was to start a song like that but I liked the randomness of it, it was cool. Another favourite on this has to be When Doves Cry, I just love that main riff! Proper 80's dance! I really love how all the vocal takes on this make it sound so huge! Almost as if he's shouting without actually shouting…spooky. I couldn't possibly talk about the album without mentioning Purple Rain itself. What a complete tune. All the other songs on this album don't even come close to this one. Probably up there as being one of my favourite songs of all time. His voice from start to finish it just flawless, it baffles me how a person have so much dynamic vocally and still have so much control. Don't even get me started on the outro at the end! He had one of the best male vocal ranges I've ever heard. Unreal!
Fugazi – In on the Kill Taker
Oh boy! Fugazi will always continue to amaze me. This album in particular is a work of art. Fugazi was one of the things brought the three of us together in Cherym, as they're one of the only bands we can agree that we all like. This and the Seven Songs album hugely influenced a lot of the first ever stuff we wrote as a band. We actually wrote a song in one of our first practices that was inspired by the riff in Rend It. It wasn't very good but hi.. punk rock.