In this special installment of Track Record all five members of  Just Mustard select two records each to discuss, from Sufjan Stevens to Aphex Twin.
Mags
Godflesh – Post Self
Inspired by the dreary urban landscapes of Birmingham, Godflesh are the band who pioneered the fusion of industrial and heavy metal together into a dsytopian whole. It was upon hearing their 1989 seminal classic masterpiece 'Streetcleaner' that enamoured me with their music and though I do not yet own it on record, their 2017 album 'Post Self' is arguably just as powerful. Post Self is an outstanding achievement in that it is a band still breaking new ground 30 years into their career. Informed moreso by electronic, industrial and post-punk than the grinding metal riffs of Streetcleaner, Post Self is a dense heady journey in to the end of the world, while still maintaining Godflesh's signature percussive bass riff and mechanical drum machine infused rhythms. Godflesh main man Justin Broadrick also turns in a perfect, varied and dreary vocal performance more reminiscient of his mellower project, Jesu. Highly recommended introduction to the ways of Godflesh!
Sufjan Stevens – Carrie and Lowell
Again, it was Sufjan's Illinoise album (revealed to me by a very good friend) that began my obsession with his music, and though it is still on the wantlist, his most recent album Carrie and Lowell bowled me over. It is somehow upliftingly beautiful and achingly sad at the same time, which can definitely be said of a lot of Sufjan's music. His emotions are completely laid bare on this album and this is accentuated by the completely stripped back instrumentation; most tracks are mainly just Sufjan and his guitar. This is definitely a record that you want to be reading the lyricbook while listening to, as most of the lyrical content deals with Sufjan's childhood and the complex relationship with his estranged mother Carrie who passed away before he wrote the album. The track 'Fourth of July' in particular is harrowing – referencing the final conversation between Sufjan and his mother while she was on her deathbed. Sufjan is masterful at evoking imagery of places and memories as well as weaving beautiful poetry out of his deepest burdens.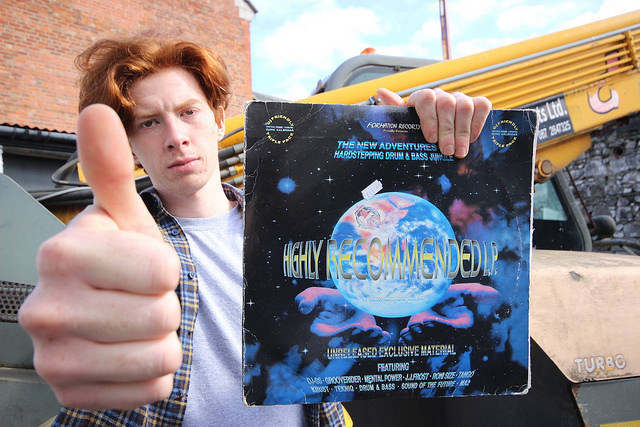 David
DDJ SS – Black VIP (Highly Recommended LP)
90% of this album is not very good. But the V.I.P remix of "Black" by DJ SS is my favourite and probably the best old school jungle tune ever produced. Just about everything about it is very class.
Warpaint – Self Titled
I like this album very much, Primarily the production of the album, its just really great, so many layers of elements to keep your ear interested, Particularly in love with Stella Mozgawa's drum playing and sound. I'm not sure if I even like any of the songs or if I just love the production, either way its great. We actually used this album as a reference for 'Wednesday' when talking about keeping space and instruments sounding natural.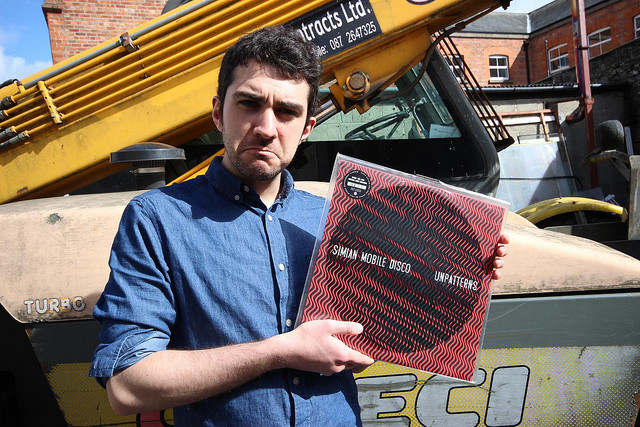 Mete
Simian Mobile Disco – Unpatterns
This is the album that first got me into electronic music and marked a shift in my own taste from more guitar orientated music. I really like it's subtlety and minimalism, also I cook with it on in the background sometimes.
Swim – Caribou
I really like Dan Snaith's music and I think this one is still my favourite record from him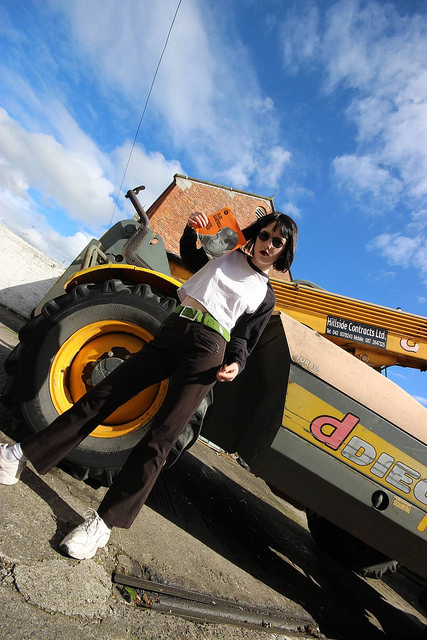 Katie
Witchita Lineman- Glen Campbell
I first heard this song in a documentary called "Tarnation" by Jonathan Caouette (check it out) and it was amazing I've never reacted to a song like that before. The vocal melody made my ears and brain feel nice. I tried to find out the name of the song for like 2 years and I had no idea what I was looking for. Then one day my mum was singing it and I was like hold on!!! What is this song and she told me and I lived happily ever after. I have to listen to this song last of all the songs because if I put it on first then il listen to nothing else all night. This song is magical.
The Pharcyde – Bizarre II to The Pharcyde
This is my favourite album of all time and I only found out about it 3 months ago. It is the greatest, im listening to it most of the time. I just can't believe how good it is. I'm still in shock.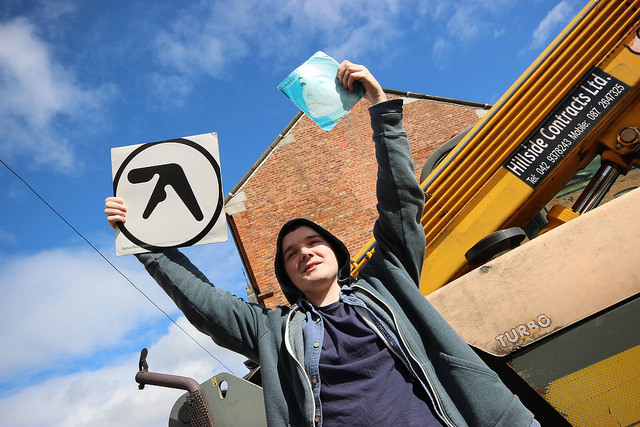 Rob

Aphex Twin – Selected Ambient Works: Vol 2 1985-1992
The Aphex Twin album Selected Ambient Works: Vol 2 1985-1992 is class and very useful. There are loads of great Aphex Twin records but this one is special to me. I often use it to liven up otherwise mundane situations. For example, I just recently put it on when I was cleaning a stubborn patch of mould off my bathroom ceiling. I had the speakers in the other room playing at a very high volume. The droplets of Detol I'd sprayed on the ceiling were bobbing and vibrating and it looked as though that was helping to remove the mould. It probably wasn't at all but at the time I felt like you could clean anything with enough air pressure. I was cleaning to the beat, wax on, wax off, chained to the rhythm, my mind on the other hand, was totally free. I remember laughing to myself at the thought of Michelangelo painting the Sistine Chapel, specifically the one where God is reaching out to Adam from a flying brain in the sky. It was at this point I noticed I was rapidly becoming dizzy, in part due to the chemicals I was accidentally inhaling, the freaky beats and some mild exhaustion from vigorous scrubbing.
Mandika – Magda Davitt
I chose the 7″ single Mandinka by the artist Magda Davitt. The song Mandinka is a secret punk masterpiece. On the surface it's a pop song with a new wave influence, and an undeniably iconic vocal performance. However, hidden beneath the upbeat jangle of guitars and gated reverb drums there's an anthem of rebellion and freedom. The symbolism used is entirely relevant and marks the artist as a revolutionary. The message has never been more relevant than today.
For more about Just Mustard check out their music here. They are playing the Workmans this Sunday night 3rd June and The Harbour Bar in Bray Thursday 6th June.