Album Reviews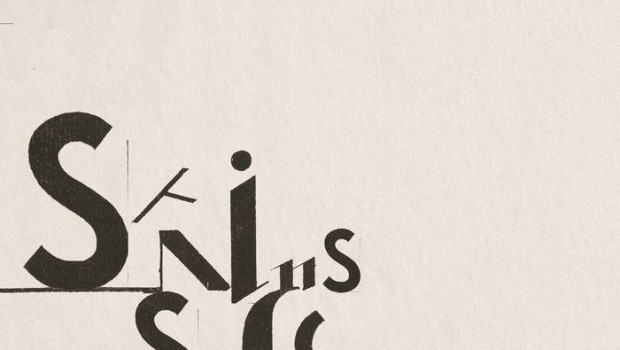 Published on June 26th, 2018 | by Cathal McBride
0
Girls Names – Stains on Silence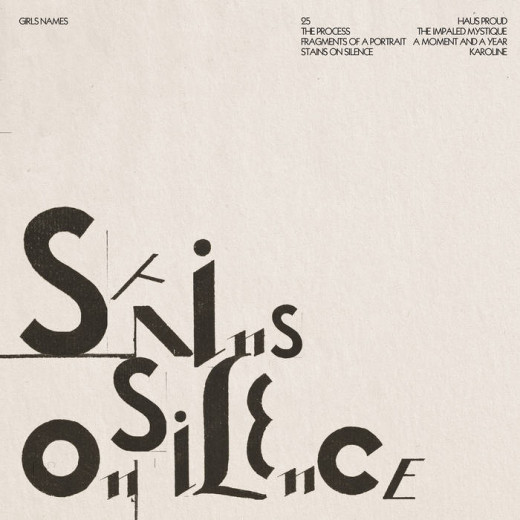 The fourth Girls Names full length has been a long time coming. A little under three years isn't such a big gap between albums these days in an increasingly part-time industry, but recording updates were coming thick and fast from the Belfast band some time ago before seeming to dry up. As it turns out, an initial mix of the album was finished long ago before being shelved for 6 months and then ultimately aborted. The band then began reworking the material, taking it apart and rebuilding it with new edits and recordings. This drawn out process, as well as a total lack of live shows throughout 2017 following the departure of drummer Gib Cassidy, led to suspicions that the album may never materialise at all, but at last the band find themselves at the end of that tunnel with a finished product, Stains on Silence.
Although Sarah Grimes of Dublin's September Girls has recently become the third person to occupy the Girls Names drum stool, the album was recorded prior to her recruitment, primarily utilising drum machines and programming. In the band's downtime, both guitarist Philip Quinn and frontman Cathal Cully have focused on their more electronic side projects, Gross Net and Group Zero respectively, and that work has clearly fed back into the new record. While synths have played a textural role in the Girls Names palette since second album The New Life, here they take centre stage, utilised by all three core members at various points throughout as they take turns swapping instruments. The result is the band's most experimental, "difficult" album so far, but to anyone following those side projects or familiar with the band's primary influences, such a record has always felt inevitable.
While 2015's Arms Around a Vision saw the band at their most fired up and riff-driven to date, here they've somewhat retreated to the shady gloom of The New Life. Cully's deadpan baritone vocal, having developed into more of a fiery snarl on AAAV, is back in more familiarly melancholic territory, soaked in reverb like the days of old. With the band mining different post-punk influences throughout their career, Movement-era New Order and the synthier moments from PiL's Metal Box feel like two particular touchstones this time around – never moreso than when Quinn takes over Claire Miskimmin's bass and convincingly channels Jah Wobble on tracks like 'The Impaled Mystique'. This song is the album's most immediate, with a genuinely catchy chorus where Cully complains of being "overspent and underfed", before it morphs into an extended guitar jam accompanied by seemingly random stabs of piano.
As ever, the spectre of Berlin-era Bowie also looms large on tracks like opener and first single '25', while the eerie drones and sinister handclaps of 'Haus Praud' were surely placed there by the ghost of Martin Hannett. The latter has already become something of a live standout, the addition of live drums helping the track to more fully burst into life midway through. As such the LP version feels slightly restrained in comparison, but still remains a standout, and the thundering chorus of following track 'The Process' makes up the difference.
The closing 'Karoline' though is perhaps the album's highpoint. Anchored by an unmistakable Miskimmin bassline and an usually melodic Cully, his voice soars as he repeats the central refrain about "Eating out the scum in Western man". In the past, Girls Names have occasionally been criticised for wearing their influences too plainly on their sleeve, but as they've progressed, they've become increasingly adept at fusing various reference points into something unique, never moreso than on Stains on Silence.
At eight tracks in 37 minutes, it's the shortest Girls Names record since 2011's surf-tinged debut Dead to Me (notwithstanding the recent Primitive Desire compilation of early recordings), having deliberately set out here to make the sort of classically short album that would inspire listeners to hit repeat straight away. While this much more minimal album lacks the powerful immediacy of Arms Around a Vision, Stains on Silence is a slow burner full of uneasy tension that, once lived with for a while, will have you doing exactly that. Cathal McBride

Summary: Check out: 'Karoline', 'The Impaled Mystique', 'Haus Proud'

If you like this you might like: PiL, This Heat, Gross Net