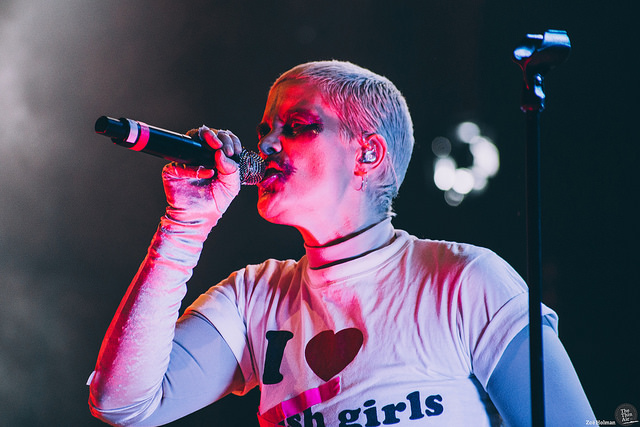 Body & Soul has quickly become one of Ireland's biggest festivals and this year it's as popular as ever despite a small downsizing in music acts. 2018 easily established the festival as one of Ireland's best with a carefully curated line up and one of the safest, most inclusive festival experiences around. With an amazing presence of queer culture (it was impossible to go for more than a few minutes without seeing a pride flag) and a wholesome, local festival despite its increasing popularity, Body & Soul 2018 made for an exceedingly fun festival. Here's our top ten sets from this year's outing.
Words by Kelly Doherty. Photos by Zoe Holman.
Fever Ray
The levels of anticipation for Fever Ray are rocketing by the time the Swedish performer blesses us with her theatrical, unique presence. She doesn't disappoint with an inspiring set of experimental electronic weirdness and one of the loudest and most energetic performances of the weekend. After an evening curated by Fever Ray herself, her own show works as the perfect tying together of the elements we've seen throughout the Friday night. Her set not only compliments herself but all the acts before making the whole night feel like one big party and definitely one of the best curated festivals days in recent Irish festival history.
FAKA
Opening the main stage on a Friday evening certainly isn't an easy feat but FAKA easily rise to the challenge. It's easy to see why the South African duo were chosen by Fever Ray to open. Their empowering queer combination of drum, house and general experimentation blasts energy into the early revellers and makes for a delightful party.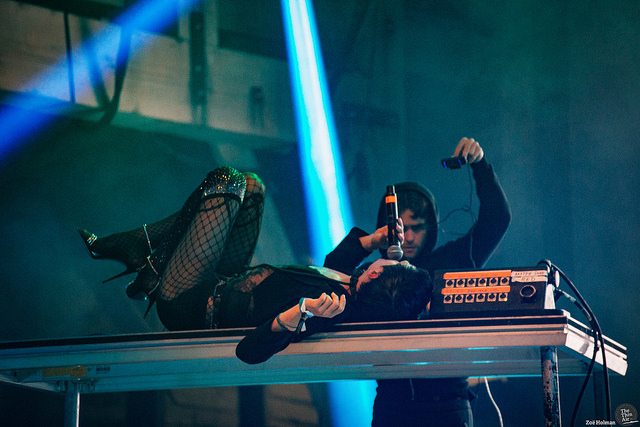 Arca
One of the most eclectic artists of the festival, Arca has had a lot of buzz in recent times but it's easy to see why. The 28-year-old Venezuelan starts with heavily experimental sound art before settling in to his enthralling take on electronic music. The set doesn't continue too experimentally, which is probably wise for a festival set, but his music and visual art combination are breathtaking and are the work of a true artist in all senses of the word. The only complaint is that the sound could have been somewhat louder considering it was a main stage performance, however it doesn't hold back a set that could have been seen as the best of the weekend.
Club Comfort
One of Ireland's fastest rising DJ collectives, Club Comfort are putting a new face on queer club nights in Dublin with their rotating cast of DJs and resident DJs Roo Honeychild and Jack Colley. Issued with the difficult task of taking the club nights out of dark basements and into the 12pm Sunday slot at the Dark & Stormy stage, they impress managing to make the hungover crowds lazing around get up on their feet for unique blends of pop and r&b classics with some of the heaviest music the electronic scene has to offer.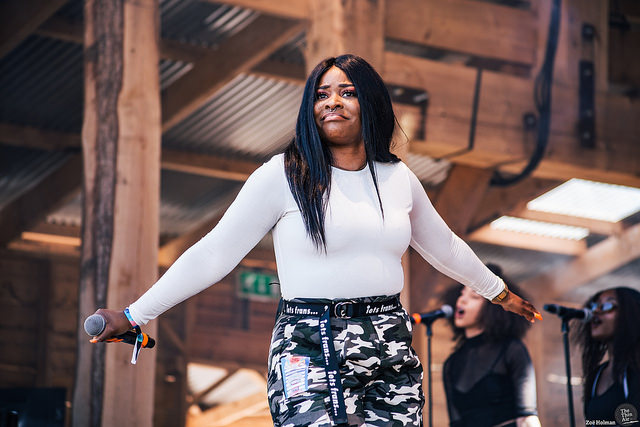 Soule
It's shocking that Soule has only been performing for two years. She takes the stage with the presence of a major level pop singer and it's not long before she will be one. Her pop R&B is incredibly polished but also filled with lots relatable character and she has the crowd eating out of her hands. Soule is absolutely going to be one of Ireland's biggest acts in the years to come, with her music and personality having a solid chart appeal.
Lowlek
The Cork based rock band take to the stage to a fairly empty tent at the Food On Board stage but waste no time in drawing in an animated crowd. Their form of indie rock combines a catchy, distinctly Irish feel with wonderful stage presence and charisma. With vocalist, Blaithín Mac Gabhann, expelling amazing energy throughout and their anthemic songs, it shouldn't be long before Lowlek are playing much larger stages.
Jon Hopkins
Drawing the biggest crowd of the weekend, Jon Hopkins is settling well into the position of one of electronic music's most reliable acts. His set displays the eclecticism of his music which is such a comprehensive combination of electronic sub genres that he can cater to almost any fan. The set is highly professional and provides a well contained party for the end of Saturday night.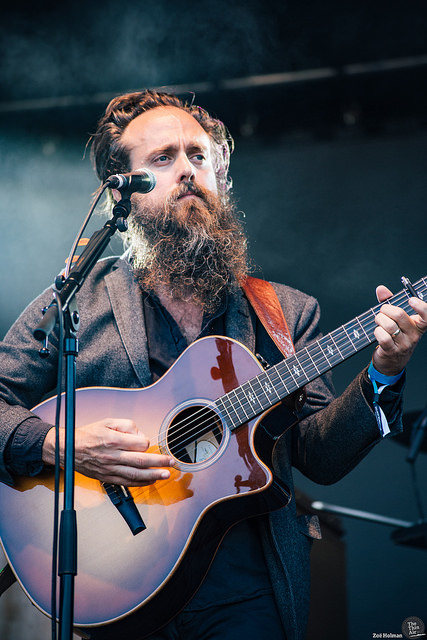 Iron & Wine
Iron & Wine provide a much needed breather to the main stage for the tired Sunday heads. Their all-American folk draws in a big crowd of (seated) fans. Despite the softness of their music, they manage to sound massive sonically and charm the crowd with their gratitude at any type of audience enthusiasm. They're far from re-inventing the wheel however they're excellent at what they do.
Olof Dreije
Olof Dreije followed up his sister in Fever Ray's set with a DJ set catering to many tastes. Combining global music with hard drum and regular pop intervals, he closed off Friday night with impeccable mixes and eclectic picks.
Bitch Falcon
A change of pace from the vast majority of the festival, Bitch Falcon's blistering rock in the Midnight Circus feels a million miles away from everything happening outside but it's a welcome sonic blast. Another one of the Irish bands on this line up that are absolutely ones to watch, they combine technical talent with an undeniable live energy.
Friday
Saturday
Sunday