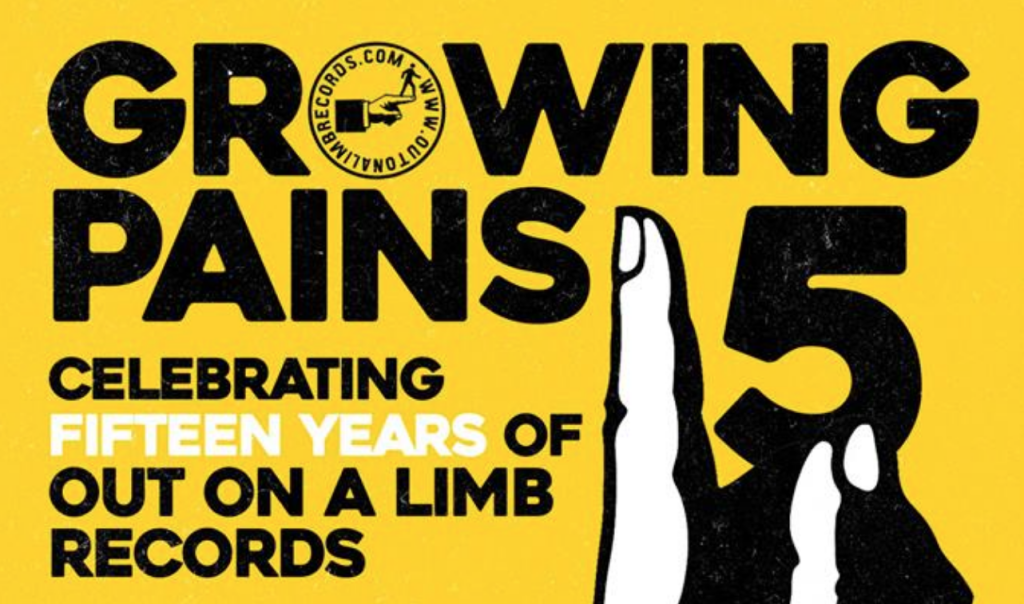 We're big fans of Out on a Limb Records here at The Thin Air. Back in 2013, we reflected upon their decade in the game – now, a few moons and several releases later, Limerick's finest indie imprint are celebrating 15 years in existence by hosting Growing Pains, featuring a remarkable line-up of Irish musicians, at Dolans in Limerick on Saturday, June 9.
Lining up for what's set to be a thoroughly well-soundtracked knees-up in celebration of OOAL growing up to be, in their words, a bold teenager are:
Fluffy Coke // Jogging // Junior Brother // Katie Kim // Mankyy presents: Jonen Dekay, Aswell & Gavin DaVinci // Mún // Naive Ted // Nome King // Percolator // Proper Micro NV // Seabeasts // Shardbone // Slow Riot // The Spook of the Thirteenth Lock // windings
Tickets cost €10 and are available from Dolans.
Better still, the guys at Steamboat will be hosting a family-friendly show from 2-3pm with performances from King Pallas (Patrick O'Brien, windings/ex Last Days of Death Country) and Mún (new project of Adrian O'Connell – Huts on Stilts/Mr. Creosote). Entry is free.