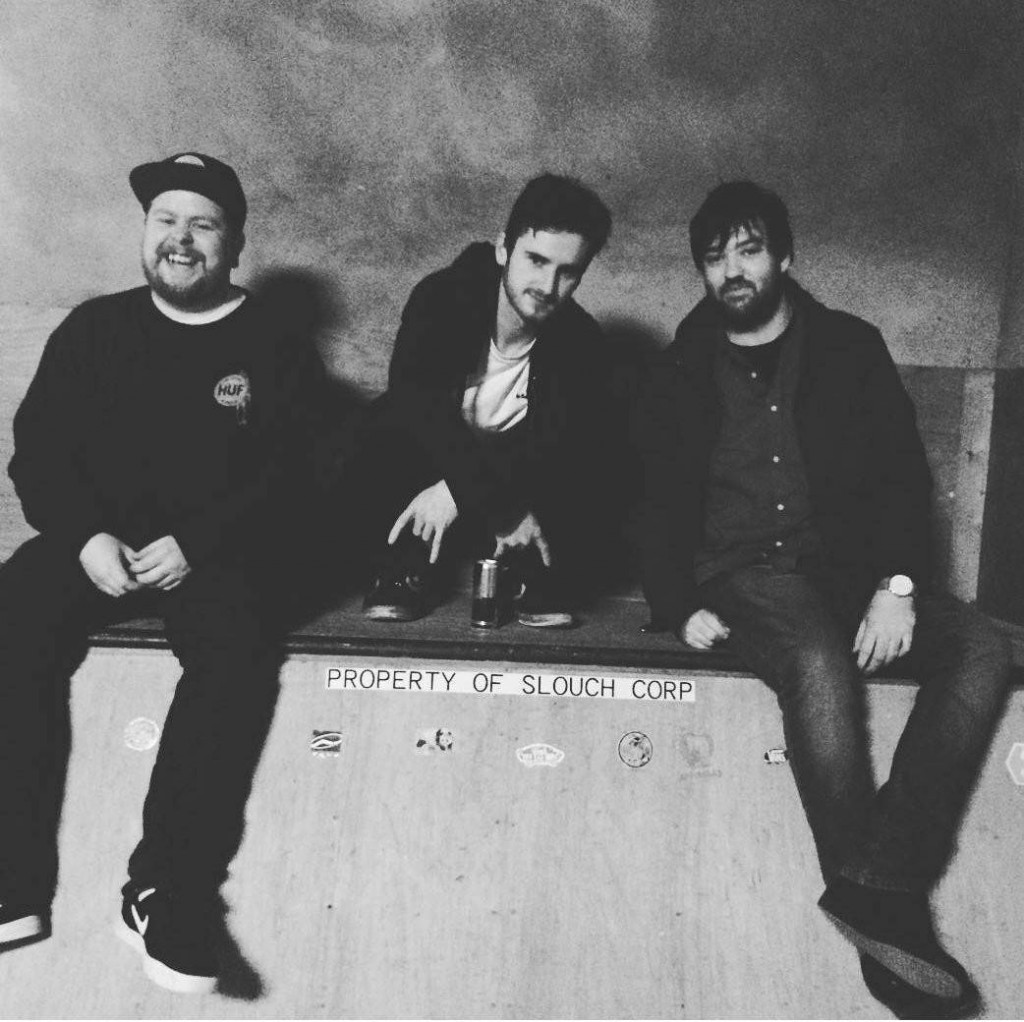 One of our must-see acts at this year's KnockanStockan in Co. Wicklow this weekend, Dublin threesome Slouch are in a league of their own here when it comes to fuzzed-out, curveballing alt-rock that hits that rare sweet spot between scuzz, low-end groove, intricacy and abandon.
A textbook case in point, brand new single 'Petty Sounds' – which we're pleased to premiere below – will be familiar to anyone who has caught Conor Wilson, Kev Shannon and Malachy Burke live over the last couple of years. Littered with submerged arpeggios and eruptions of amp-choking noise, it's the sound of walking through a maelstrom of oncoming hail in the dark. But the real struggle – digesting one's interior monologue when it spews forth the same old overwrought and uneasy thoughts – is the kicker.
Have a first listen below.