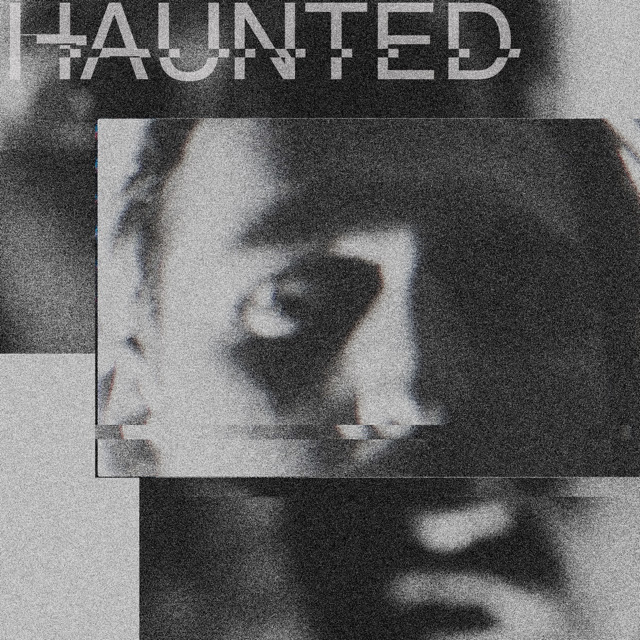 Fronted by Galway native Matt Sutton, London-based noise-pop band Tayne has returned with new single – and their strongest track to date – 'Haunted'.
Lifted from the band's forthcoming debut album, Breathe (which is expected some time in October) it's a brilliantly full-blown, fist-clenched affair from the band, brimming with synth arpeggios, larynx-shredding vocals and a rhythm section that pummel without mercy.
Speaking about the track's homespun visuals, Sutton said, "With the video for 'Haunted', I wanted to recreate some of the themes from the record and also give an insight to the chaotic, intense live presence of the band. The subject matter of the single is trying to not live in memories and let go of things that still haunt my mind. I knew I wanted to convey this as fast black and white shots of me, ghost like and out of focus."
Self-produced and mastered alongside TJ Tippe, Sutton shed more light on Breathe: "I would say it's a very personal self-serving record. I wanted to write something that felt relevant to me and that I could talk about. Mostly, the record is a reflection of my own anxieties, insecurities, fears, hopes and expectations and mental health. Thematically, it's dark, chaotic and intense; so I wanted to have some sort of juxtaposition.
"I decided to present the singles on the record in traditional pop song structure, with pop hook choruses. There are 10 tracks, 6 singles and 4 Segway tracks that link it all together. I wanted it to flow as one collection of musical thoughts. Similar textures, sounds, and beats echo throughout the record from start to finish. The intro pulse on 'Breathe' was intentionally meant to replicate a heartbeat – or a notion to take a breath and breathe – so it's replicated or re-sampled on every track; its suspended tension looms through the whole album. There are a lot of demons on the record."
Spanning the UK and Berlin before concluding with two shows in Ireland, Tayne will play the following dates over the next three months:
July 7 – Bristol – Cafe Kino
July 8 – Brighton – Cowley Club
July 9 – Glasgow – Old Hairdresser
July 11 – Edinburgh Bannermans
July 25 – Leeds – Santigos
July 28 – Oxford – Wheatsheaf
August 3 Berlin – Sjz Drugstore
August 6 – Berlin – Schokoladen
August 9 – London – The Finsbury
August 29 – Manchester – The Peer Hat
August 30 – Galway – Roisin Dubh
September 1 – Dublin – Whelans