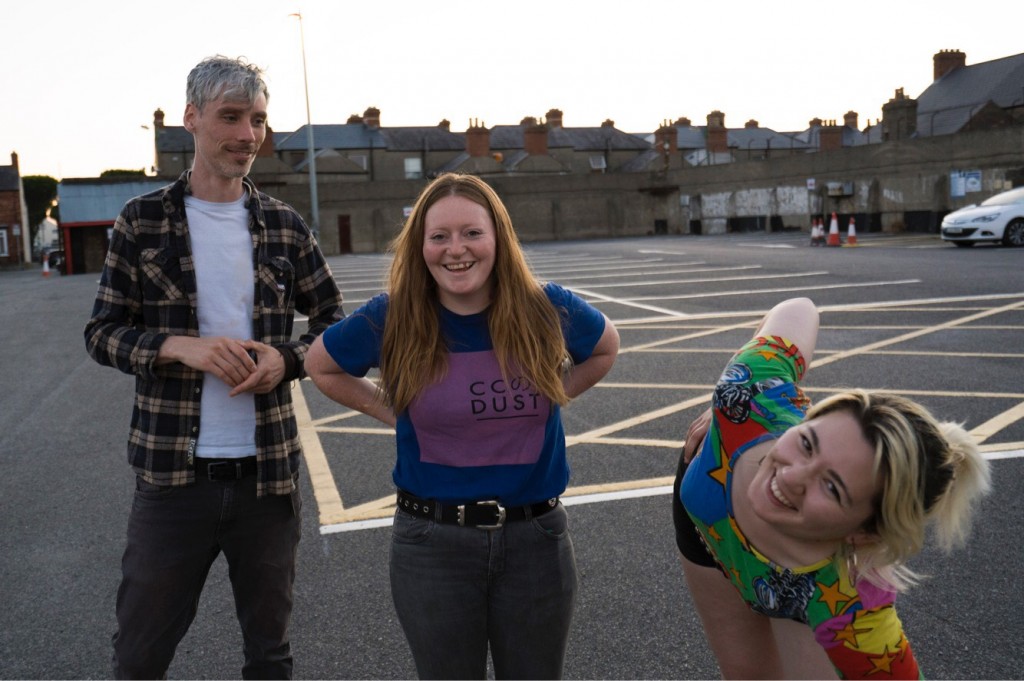 Comprising members of Dublin bands Sissy, Surge and No Spill Blood, Extravision offer up something special via the sum of their parts.
As the city's finest forward-moving post-punk proposition, the threesome recorded their debut demo with ex-drummer Legs – who, we learn, was lost to the Vancouver punk scene – at the start of the year. With No Spill Blood sticksman, the mercurial Ror Conaty on board, the band are leading the charge, with the aforesaid demo set for release via Sligo imprint Art For Blind imminently.
Ahead of that, we have for you an exclusive first listen of 'Repeat It' from the demo. Stick it on repeat below.
Better still, catch Extravision at the following shows over the next few months.
6th September: supporting Terry (AUS) – Drop Dead Twice, Dublin.
29th September: Extravision demo release – Tricky's McGarrigles, Sligo
19th October: supporting Sea Pinks (NI) – Bello Bar, Dublin
24th November: supporting Past (POLAND) – Bohs Bar, Dalymount Park, Dublin.