Features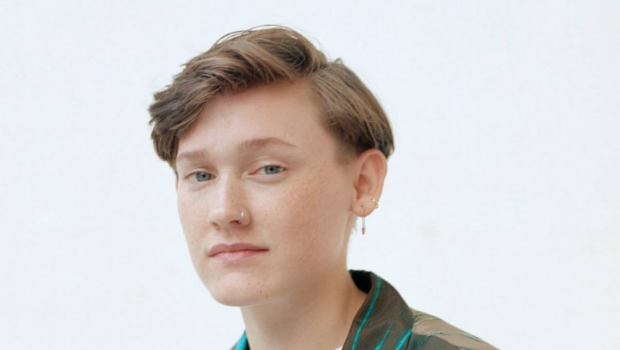 Published on November 19th, 2018 | by Kelly Doherty
0
Life Trainee: An Interview With SOAK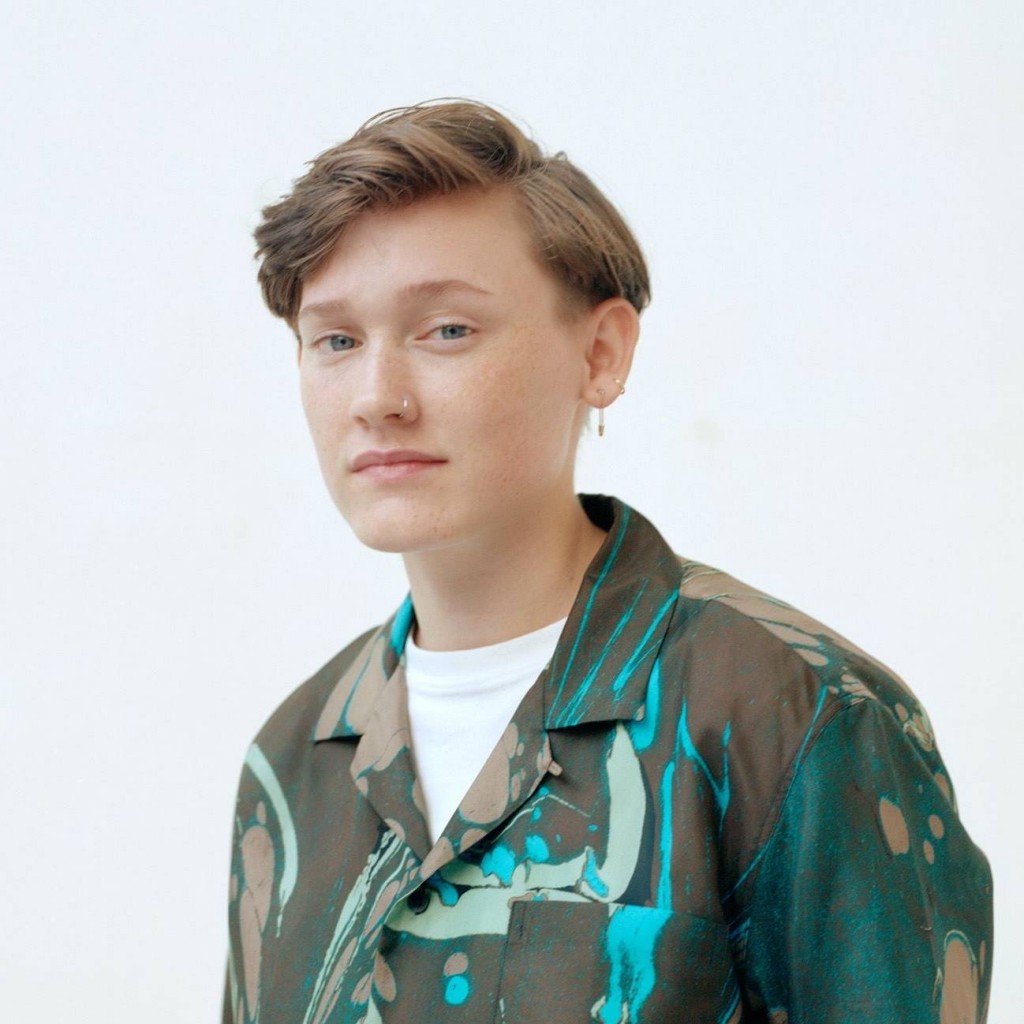 It's been three years since Derry born singer-songwriter SOAK broke into public consciousness with her emotionally raw and beautifully-crafted debut album Before We Forget How To Dream. After heaps of critical praise, a Mercury prize nomination, an Irish Choice Music Prize Album of The Year victory and a little time away from the limelight, the 22 year old is back with a new song 'Everybody Loves You', the promise of a second album coming soon and a tour at the end of November.
Ahead of her show at Belfast's Oh Yeah Centre on November 26 (tickets here), Kelly Doherty spoke to her about sophomore album stress, her collaboration with U2 and what to expect from the next release.
To win a pair of tickets to SOAK's Oh Yeah Centre show, e-mail your name and the subject title "SOAK Belfast" to info@thethinair.net 
What are you up to at the moment?

I just put out the first single to my second album over a month ago. We just finished making the second album so I'm just ready to go and put music out.
A lot of praise that was placed on your debut was about how easy it was to relate to the emotions in it. What type of place and emotions are behind the second record? 
The debut was essentially about me from 13 to 18 and everything that happened and how I processed. After the first album I just had to have some time to kill and not do anything. I toured for three years from 16 to 19 and I just wore myself out in so it took a long time to know what I wanted to say with the second album. I didn't predict the success of the first album and didn't think many people would hear it so with this album I wanted to make sure I said what I wanted to say and to not filter anything out. It's an emotional rollercoaster which I'm sure everyone says about their album but it's dark in places and light in places. It's all centered around being a life trainee, as I've come to call it, and learning how to be a grown up basically.
Was there a major pressure after the success of the first album?

I remember when the Mercury Nomination happened, I don't think at the time I realised what a big deal it was. At the time I was very caught up with with a lot of praise coming at me and just didn't really process it at all. It was really nice but I was so young so I didn't know why. I was asked all the time in interviews if I felt pressure now when I was 19 and I was like 'nah' because I was trying to be cool but then when I had a break and found my feet again I realised how shit scared I was and how those successes had inverted me. If anything, it made me a huge critic of my own work. I had this thing where I would start a song and stop it after two chords because I'd be like "nah it's shit" so I created a barrier because I was thinking so much about what other people would think. The big breakthrough was six months after I'd started trying to write it and I was in the worst place I was and I realised I just needed to write this for myself. I wasn't writing an album for any other reason than I needed to, for me.
Did you aim specifically for a musical departure from your debut album?

I think I was just making what I was making but subconsciously I had ideas of what I wanted it to sound like. I didn't sit down and decide to make an edgy cool album or that I wanted to make it more rock or whatever. My musical influences did change though. I know the first album came out three years ago but I'd finished it 5 years ago. A lot had changed for me as a person since then and I wanted to change to that. I definitely wanted to make it more stage orientated and a lot of my newer influences crept in. I think I wasn't scared anymore to make something quite poppy whereas before I was like 'pop is the devil' but I realised I was dumb.

Whilst touring the debut album, your live shows were emotionally captivating and quite intimate. How have you changed your approach to live performance?

I think I want to combine all of that with new approaches. With my first Irish headline tour, people said they liked how much I talked on stage. I'm quite an honest person and I like being like that in my live shows. The more we toured and the more time I spent with a live band, the more they got involved. I started wanted the songs on record to sound the same as live with the band and sometimes when you do that you can lose some of the vulnerability and friendliness in trying to create a mood. The plan now is working out how to have all of those things and to have a really wholesome show. The way I wrote the album was really emotional and I'd like it to translate into live in the same way and to use my time on stage to talk with the audience – to talk a little shit sometimes but also to say something meaningful.
Tell us about your recent collaboration with U2 and a little bit about the story behind your recent tweet about Noel Gallagher. 
I just got email and a phone call one day. My managers said someone from U2 has been in contact and they want to know if you wanted to be part of this Red campaign. The whole idea behind the campaign is to bring awareness to homeless women and basically everything in relation to helping treat women better, to fund women's education and their accommodation too because there's never been a particular focus on female homelessness. I'm always down to help anything highlighting those types of problems. I got told that's what it's about and was asked could I record a song that afternoon and I was like 'totally yeah'.
I went and did the song and then U2 invited me to their show. A couple of my friends came and we got treated like pop stars. There was a woman called Katie who looked after us so well. My part in the show played and then Bono shouted out my which was cool. All the while, we spent the whole show sitting next to Noel Gallagher. He'd been laughing with us during the show, cracking jokes and having a pint and then my part played and he was like 'oh shit, you're in the show' and I was like 'yeah, I guess so'.  Then he was chatting to me and one of his immediate questions was 'are you a lesbian?'. Then I asked him was he one but I don't think he got it.
After that, at the end of the show, it was really cool. Katie said Bono wanted me to walk off stage with him so I went to the side of the stage, he came off stage, put his arm around me and then I walked him to his car. It was like a weird date.
In a way, leading on from that, I know you've mentioned a few years back in an interview that you were a bit sick of being asked about your sexuality all of the time. Do you feel the same way now and do you think your sexuality does impact your place as an artist?

Firstly, I have regrets about the gay thing – not me [laughs] – but what I said before. I was brand new to music and the spotlight put on me and I was so young. I was pretty young and I should have just been on Bebo. There was a part of me that was fed up with being labelled and the only thing about me being that I was gay.  I think I was caught in a whirlwind of doing interviews and public stuff. Since then, I had two years to work out what I was at with myself publicly. I think I was just scared of that being my only thing. I've now come to realise that being who I am – which is quite unconventional to any pop construct or female artist in general – I think I have an incredible opportunity to really push positive messages about gay people and to help in any way I can. Going forward, it's what I want to do. I'm so proud of myself and of all of my LGBTQ friends and I want to promote good things and help. I think, for me, I got to a point where I was like 'I guess we're okay in Ireland' but we're not in the world and every single person who is out and proud and isn't ashamed of themselves and promoting the greatness and normalcy of being gay is just another tiny percentage of getting rid of homophobia and spreading the good word. I think just by being a gay person in the public eye is quite a ballsy thing to do and I want to do it apologetically from now on.