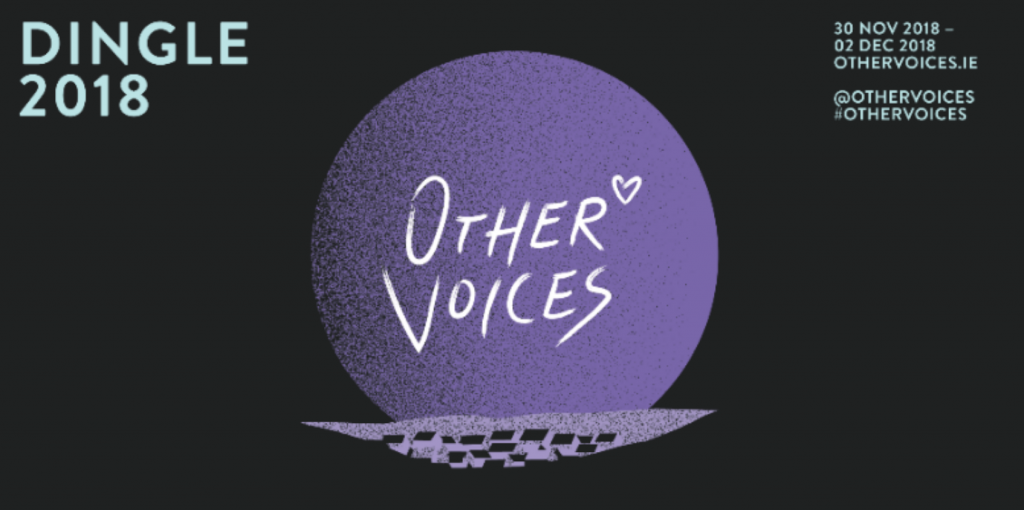 Other Voices Dingle will return across November 30-December 2.
With new partner Hennessy on board for the Other Voices Music Trail, the annual showcase will return to its home in Kerry for another weekend of music, story and song. Following the success of Other Voices Ballina in late September, the flagship event will return with over 100 gigs and talks taking place over three days.
With more to be announced, on the trail this year is Irish/french dream-pop band A Ritual Sea, Derry's Eoin O'Callaghan AKA Elma Orkestra, Galway maestro Daithí, TTA favourites Just Mustard, Trick Mist, Wastefellow and Silverbacks, Galway native Grainne Cotter, Cork's Happyalone, fast-rising Kerry folk artist Junior Brother, Pine The Pilcrow, Slow Moving Clouds, Kildare's Tebi Rex and Derry's The Wood Burning Savages.
Elaine Cullen of Hennessy said, "Other Voices has always identified and supported new Irish music talent, from Damien Rice to Saint Sister more recently. We feel there is a true synergy between Hennessy and Other Voices and look forward to working together to craft, and enjoy, a Hennessy Other Voices Music Trail filled with exciting voices and memorable moments."
Also returning is the IMRO Open Room, in which a handful of Irish acts – Kitt Philippa, Columbia Mills, I Have A Tribe, Mango & Mathman and Kojaque – will perform in front of a live audience. The performances will be later broadcast on the 2019 TV series of Other Voices.
Victor Finn, IMRO Chief Executive said, "Other Voices has a long tradition of presenting the very best in musical talent from these shores and further afield and IMRO is delighted to once again play a part in bringing this iconic show to our screens. The IMRO Other Room opens a door each year to some of our finest emerging songwriters and performers and we look forward to shining a light on this wonderful talent".
This year, Other Voices are introducing a registration charge of €30 + booking fee (€10 per day). Go here to get tickets.