News
Published on November 30th, 2018 | by Stevie Lennox
0
Video Premiere: Post-Punk Podge & The Technohippies – NEU!wave!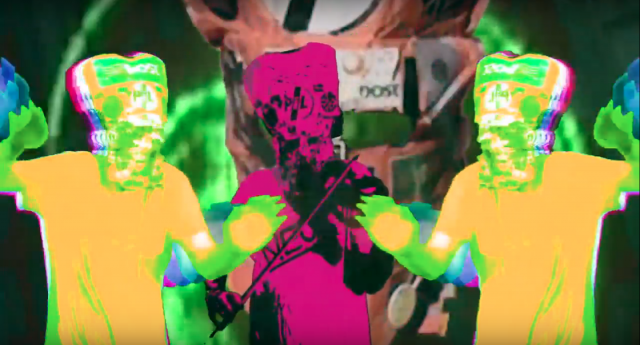 The hottest independent revolutionary hip-hop team in Ireland, Post-Punk Podge & The Technohippies have just produced a video for instrumental tune 'NEU!wave!' in celebration of their first truly excellent year, and the anniversary of the Kick Against The Pricks EP.
In the space of a year, with no management or label backing, the duo have had managed a great deal of upward mobility, playing Electric Picnic, Body & Soul, and selling out upstairs at Whelan's, earning plaudits from satirical antecedents The Rubberbandits along the way – although, in their own words the real highlight was "Limerick pulling ahead of Cork in extra time during our set at Knockanstockan".
Very much concerned with art as a means of social change, they've tackled issues of abuse, homelessness & mental health, never making secret their love for the likes of Crass & Gil Scott-Heron. Thankfully, the music itself isn't an afterthought, earmarking them as something more than a would-be pair of usurpers, a uniquely Irish cult curio – they play their debut English show in February. It's on the instrumental, motorik endless freeway of 'NEU!wave!' that this is most evident, highlighting Podge's ethereal looping violin playing, space-age synth arpeggios.
It's a video that goes some way in mythologising the character of Post Punk Podge by taking one of his surreal realist days in the life, featuring an appearance from the galaxy, dinosaurs and DIY LK, the wonderful Limerick music collective with which he's involved.
It's available to buy & stream on Bandcamp & Spotify. Watch the video, directed by Ronan Falvey & Conor Blake:
Post Punk Podge & The Technohippies' final show of the year takes place at The Poor Relation, Cork, on December 22.