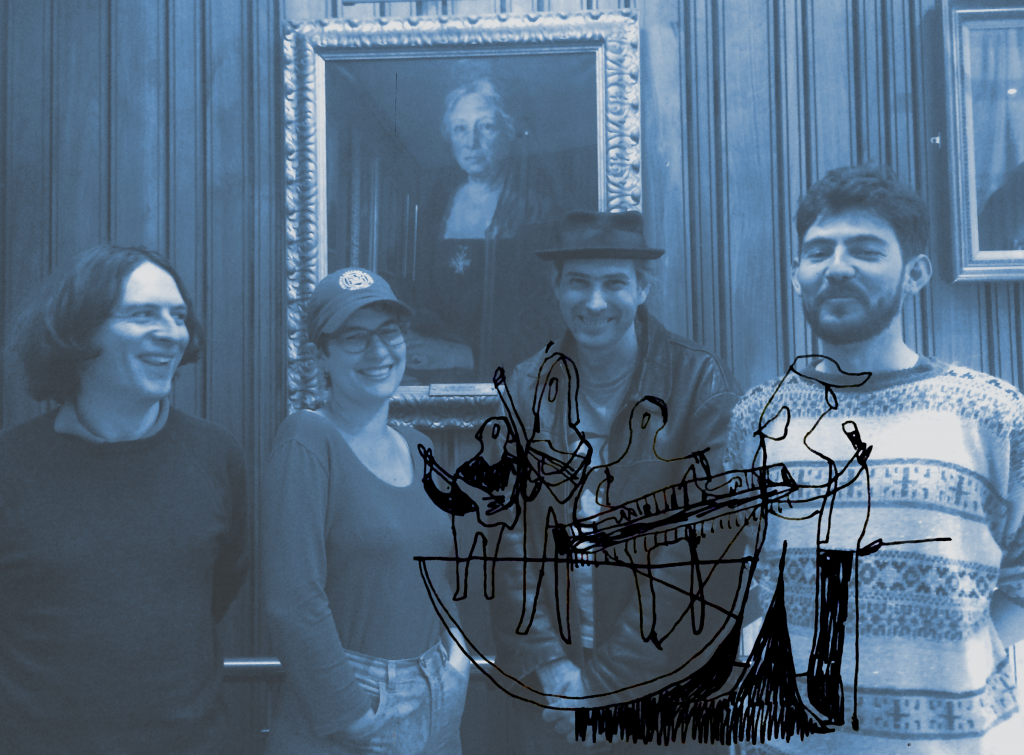 Including 'Homez-a-Place' and 'Song From a Party', Dublin-based New Yorker Cal Folger Day has released a steady stream of sonically mottled and consistently compelling EPs and singles over the years.
Her latest project is The Woods and Grandma, a verbatim pop-about Lady Gregory, which was recorded live in Dublin at Ailfionn by Christopher Barry and mixed/mastered in LA by Hans Zimmer engineer Forest Christenson.
Set for broadcast on RTÉ Lyric FM on Sunday (December 16) between 6-7pm, the show – which scooped the Little Gem award at the 2017 Dublin Fringe Festival – will go on a two-week East Coast US tour with many musicians involved in the original run, including (Phil Christie of O Emperor/The Bonk, Daniel Fox of Girl Band, Nick Boon, and Ben Engel). See below for the dates.
Ahead of the tour and Lyric FM broadcast, we're pleased to present a first listen to 'Apples + reprise' from the album. Conjuring the syncopated, subtly bombastic alt-pop alchemy of artists like Field Music via mid-era Joni Mitchell, it's a typically tangential and contagious effort from Day (and friends).
Wed Jan 2. Twisted Branch, Charlottesville VA
Thu Jan 3. The Spot on Kirk, Roanoke VA
Fri Jan 4. Static Age, Asheville NC
Sat Jan 5. Getty's Courtroom, Rock Hill SC
Sun Jan 6. Arcana, Durham NC
Mon Jan 7. TBA, Richmond VA
Tue Jan 8. Rhizome, Washington DC
Wed Jan 9. TBA, Baltimore MD
Thu Jan 10. Pharmacy, Philadelphia PA
Fri Jan 11. Little Skips, Brooklyn NY
Sun Jan 13. Lilypad, Cambridge MA