Album Reviews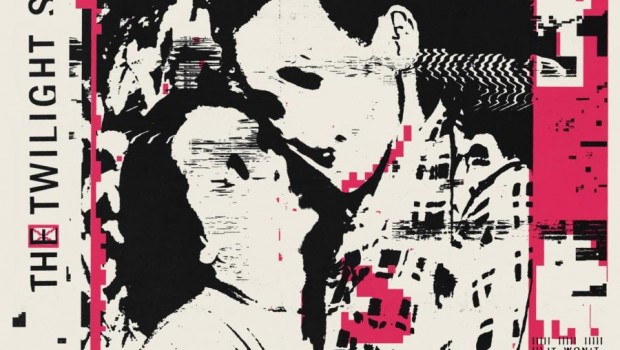 Published on January 18th, 2019 | by Jonny Currie
0
The Twilight Sad – It Won/t Be Like This All The Time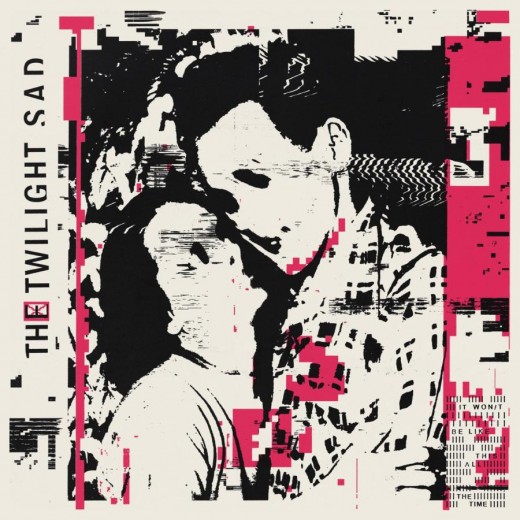 A few years under the wing of The Cure seems to have pushed The Twilight Sad away from the subdued atmosphere of their last record, Nobody Wants To Be Here And Nobody Wants To Leave. On this, their fourth outing, James Graham, Andy MacFarlane and company revisit the gnawing sinister sadness of 2012's No One Can Ever Know and ramp up the dense, engulfing atmospherics almost to the same level as their 2007 debut Fourteen Autums and Fifteen Winters

Previous albums have gradually eased the listener in the Kilsyth group's murky world but this time guitarist (and producer) MacFarlane wastes no time jumping in the deep end. '[10 Good Reasons for Modern Drugs]' and 'Shooting Dennis Hopper Shooting' set an unforgiving pace that barely relents throughout its 11 track duration.

Single 'VTr' balances the admission that "running away doesn't feel so bad" with the hopeful refrain that "there's no love too small." Swinging between these extremes is a recurring lyrical theme throughout the record and it's best encapsulated here.
"There's a monster inside of you
Someone that you never knew
And someone that we didn't choose"
The track comes up for air long enough for Graham to utter these words across a frenetic drumbeat before crashing back into full motorik groove.
"Will you take my love instead
And help me rest my head?
I'll forget everythin' we said
If you take my love instead."
Swooshing synths usher in 'Sunday Day13' It's a gentle rejoinder to the album's blistering beginning. The references to domestic violence alongside menacing static and brooding bass steer the track from anything approaching conventional balladry but makes for a deeply engaging listen.

The propulsive 'I/m Not Here [Missing Face]' signalled the band's return late last year and contains zero shafts of light. While arguably one of darkest – or at least, most forthright – songs in their canon, it also is perhaps one of the finest distillations of this band's musical gifts. Drawing on longtime touring members Johnny Docherty and Brendan Smith officially into the fold this time around has contributed to a much sleeker and absorbing sound.

"Too many feelings…to keep all to myself" sings Graham in 'Keep It All Myself'. While remaining on familiar thematic ground (self-loathing, isolation, insecurity), his lyrical palette is coloured on this record by more overt allusions to addiction, suicide and violence. Already an utterly engaging frontman, you can hear him delving further than ever before emotionally into his vocal delivery with complete conviction on 'Girl Chewing Gum' – entering into battle with the glorious squall being unfurled around him.
The stately Joy Division-esque drum machine march of album closer 'Videograms' contains the line:
"I'm keeping this far from you
Stories that won't come true."
Graham has admitted that "there's a certain direct openness and candour now but at the same time I want to keep some mystery. We don't like to throw things in people's faces and spell it out for them."  Despite the weighty themes and intensity of their delivery, a slight glacial, emotional distance still remains between this band and the listener.

Touring commitments aside, it's not a surprise that this is the longest we've had to wait for a new Twilight Sad record. Anyone who saw their gripping, tour-closing last Belfast show would have witnessed a band that looked visibly spent. Personal upheaval and the devastating personal loss that was still to follow upon the tragic death of friend of the band, Frightened Rabbit's Scott Hutchison, could have swallowed up a less resilient band. Instead, on 'It Won/t Be Like This All The Time' James Graham plugs his raw emotions into The Twilight Sad's most thrilling sonic palette since their debut. Jonny Currie
Summary: Check Out: 'VTr', 'Girl Chewing Gum'

If You Like This You Might Like: Galants, The Sunshine Factory, SPIES