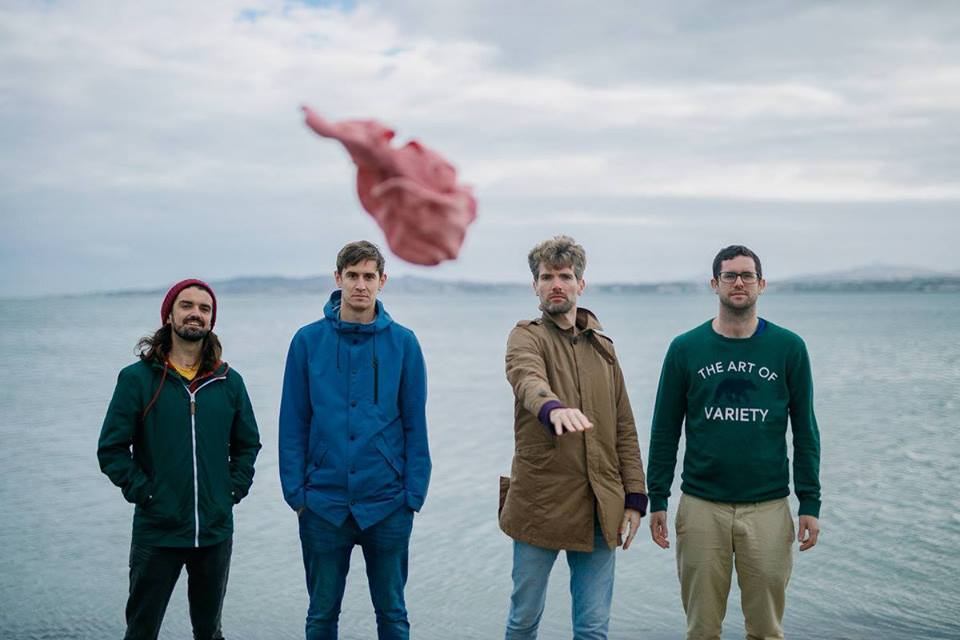 Next week, Bouts will release their highly-anticipated second album, Flow.
It's an release that finds the Dublin quartet distilling their star-shaped, and instantly recognisable brand of indie rock down to nine tracks. Doubling up as the long-awaited full-length follow-up to 2013's Nothing Good Gets Away, the album – which was recorded by Fiachra McCarthy in Dublin – is an emphatic return effort at a time when carefully-crafted guitar music is experiencing a long-overdue renaissance.
Coming off the back of singles 'Face Up' and 'Love's Lost Lost Landings (Part 1)', the newly-released 'Love's Lost Landings (Part 2)' is an irresistible shoegaze-leaning burst revolving around Barry Bracken's refrain, "Love isn't enough; it's a flotation to help you home."
Watch the DIY lyric video for the single – and check out Bouts' forthcoming live dates – below.
Flow can be pre-ordered here.