Live Reviews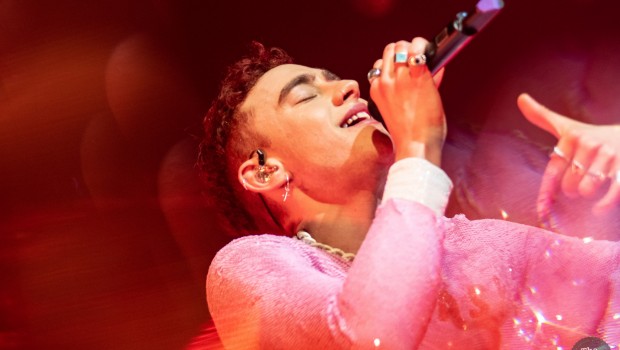 Published on January 28th, 2019 | by Kelly Doherty
0
Years & Years w/ Flynn @ The Olympia Theatre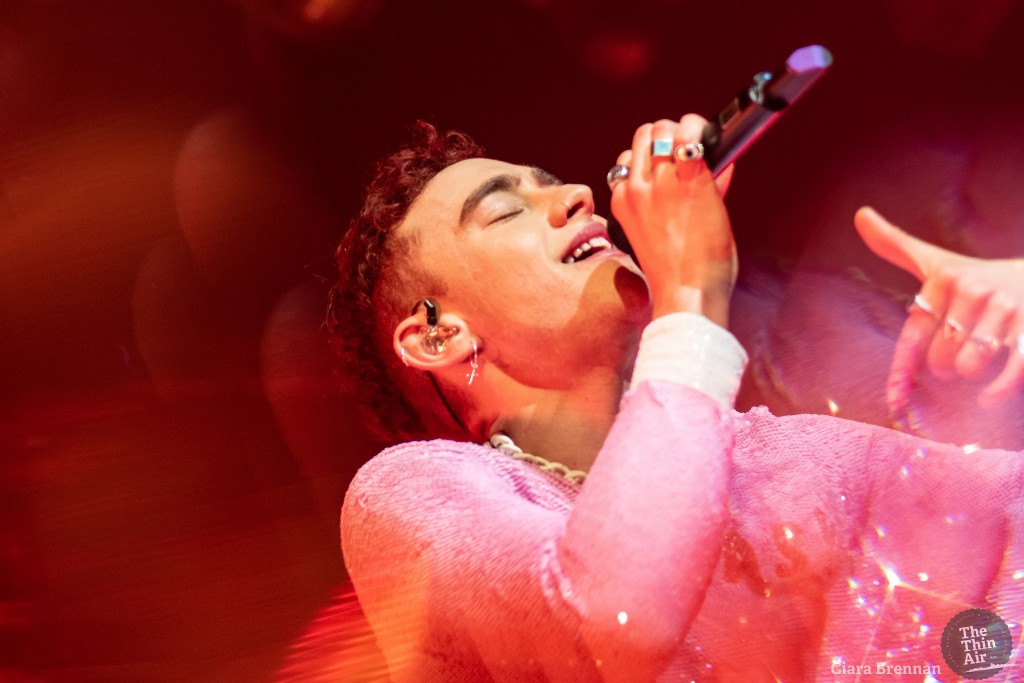 It's been nearly four years since London synth-pop band Years & Years burst into the charts with their mammoth single "King" and won hearts all over the mainstream, became darlings of the internet and prominent public representatives of the queer community. Last summer they returned with their sophomore album Palo Santo, a concept album around a world where gender and sexuality don't exist and were met with acclaim from critics and fans alike. In the light of their ever growing momentum, Years & Years have returned to Ireland to a packed out Olympia Theatre absolutely brimming with anticipation.
Olly Alexander has thoroughly cut his teeth as the iconic and charismatic front person. As Years & Years' star has risen so to has the cult of personality around the ever colourful singer. With public appearances and statements around LGBT rights and a fearlessness in combining pop with the political, Alexander is an urgently needed face in pop music in the politically tense times we find ourselves in. These qualities shine the most in a live setting with Alexander's ever increasing confidence commanding the audience at all times. His live vocal performance has finally caught up with his persona with tonight seeing clear improvements over the band's previous Irish outings.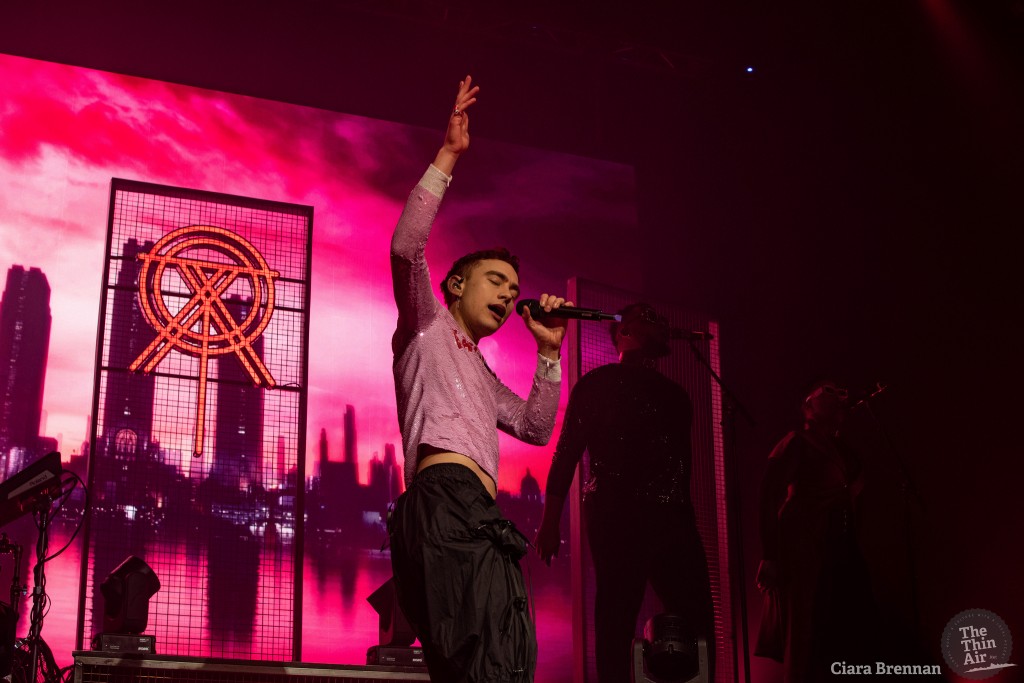 There's something exhilarating about seeing a frontman so clearly on the verge of mega stardom – whilst Years & Years are a pop breakthrough, they're still primarily in the category of cult band and Alexander is treading those same lines – he dances seductively and performs like a pop star but is still grounded and endearing enough to be on the same level as his audience. When he wraps himself in an Irish flag and a Pride flag, it feels less like a gimmick and more like the action of an artist all too happy to be here.
Years & Years' music itself is a breath of fresh air, following in the footsteps of similar cult dance pop artists like Robyn, these songs are catchy and energetic enough to get everyone on their feet yet leave enough space real emotional introspection. 'If You're Over Me', the lead single off 2018's sophomore album Palo Santo is the perfect example of this – upbeat, quirky pop melodies paving the road with upfront and honest lyrics about heartache and loss. Tonight, this dynamic makes the show feel like a dance along group therapy with the audience hanging off every emotional lyric and joining Alexander in dancing the sadness away. Like the clubs and bars of the queer scene that Years & Years so embody, tonight the Olympia Theatre is somewhere to shut out the hardships of the world whilst surrounded by the music of a band who understands you. Kelly Doherty
Photos by Ciara Brennan