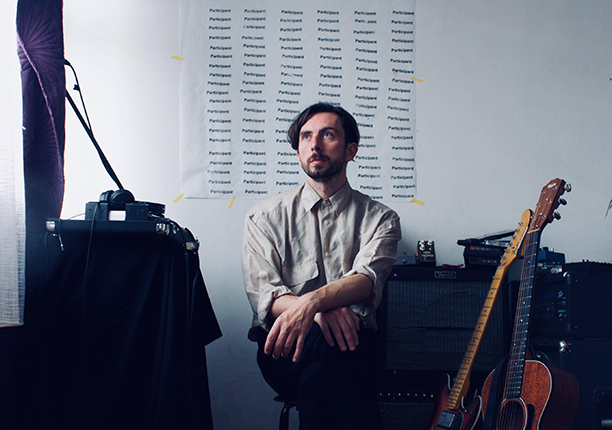 Dublin's Participant has shared the second single from his forthcoming Modern Retelling EP.
'Medicine' is yet another intimate and atmospheric cut from songwriter and multi-instrumentalist – real name Stephen Tiernan – following October's stirring and string-laden folk number 'Coast'.
Sadly fitting that the patiently emerging artist would release this track this week, just days after news broke that Talk Talk's visionary Mark Hollis had passed away aged 64. 'Medicine' holds a similar ambience and gentle pace to much of the band's latter day work, with sparingly plucked guitar and up-close vocal delivery building slowly toward a sprawling, rich and climactic peak with lush strings and a piano hook being propped up by an ample percussive pulse.
Lyrically, the track as being Tiernan's mot forthright to date. "Tapping into feelings of anxiety and doubt and capturing instances of confusion and depression, 'Medicine' is a sad song about small moments."
Participant occupies a similar sonic terrain to the likes of Saint Sister and Talos, both of whom have enjoyed considerable leaps in their respective artistic pursuits in the past 12 months. If 'Medicine' is any indicator, and indeed if there is any justice, Participant should not be far behind them.
Hear 'Medicine' below. Keep up to date on what comes next for Participant here. Dig into his previous releases on Bandcamp.