News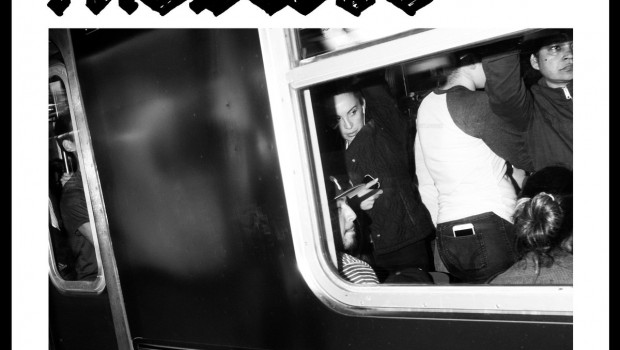 Published on February 8th, 2019 | by The Thin Air
0
Premiere: Mob Wife – Captain Care A Lot & Hellsong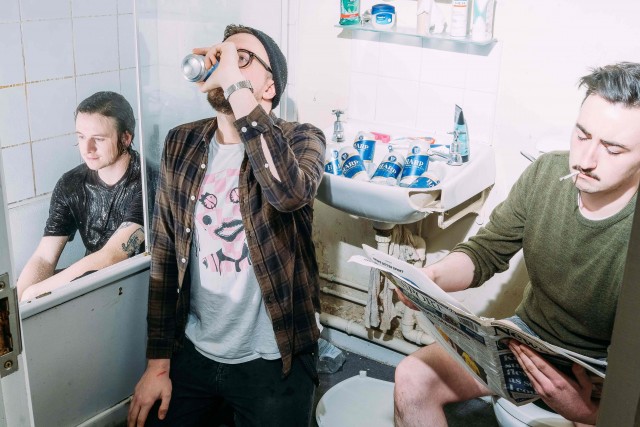 Following the release of debut single 'Warm Water' in August, Belfast's Mob Wife are back with new double A-side Captain Care A Lot / Hellsong.
Recorded by Chris Ryan at Start Together Studios, with striking artwork by Billy Woods, the release strikes a midpoint between the dissonant fury of Metz or Unwound, and the melodic vulnerability of Pile. A contrasting couplet, 'Captain Care A Lot' continuing down the narrative & noise-ridden path of twentysomething angst and confusion laid by 'Warm Water', sardonically chronicling mass depersonalisation as a result of social media.
'Hellsong' is a more inward-looking exploration of disintegration, through the maelstrom of substance abuse, isolation and depression; in eschewing the expectation of immediate confrontation with a more lurching sense of forboding, Leckey's soul-wrenching scream is rendered all the more cathartic. With a full Irish tour in store over the coming months (details below), and more development on each coming release, Mob Wife look to be one of the most singular, promising Irish guitar bands of 2019.
Stream and download Captain Cares A Lot & Hellsong:
An vital live act, catch Mob Wife at the following run of dates as part of an Irish tour in support of the release:
February 12 – Bennigans, Derry w/The Skanks, Dimer & Frans
February 15 – Roisin Dubh, Galway w/Old Bean & Peach Creek
February 16 – Anseo, Dublin w/Nervvs & Comfy Coffin
February 20 – McHugh's, Belfast w/A Bad Cavalier & Hand Models
March 23 – The Speakeasy, Belfast