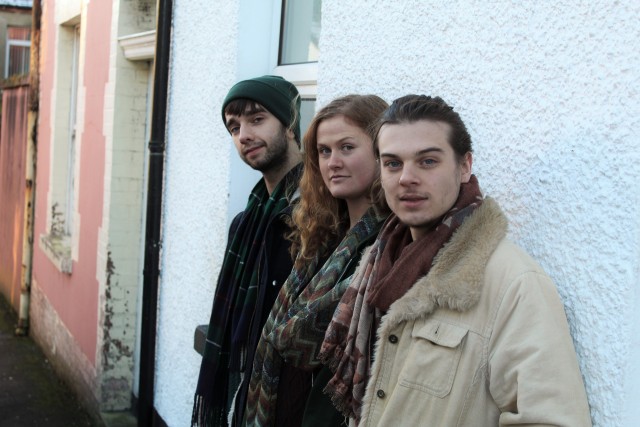 Content Note: Depression & suicide
One of the growing number of Derry-based acts currently blurring genre lines and eschewing conventions, Idaho-born singer & guitarist Maya Goldblum – or Queen Bonobo in a full band setting – is set to release her debut album, Light Shadow Boom Boom, in May. Ahead of that, we're premiering lead single 'Light Me Up', a buoyant slice of soulful jazz whose winsome face belies a diaristic portrayal of depression, as Goldblum brings gravitas and candour to a style of music currently underrepresented – at least in an artistic sense – in Northern Ireland. Maya had a chat with us about its subject matter:
"Light Me Up stemmed from feeling constrained in a long distance relationship and the itchiness of staying in it because that's what I thought 'I should be doing', and not because it felt good. Trying to follow what I thought society wanted of me, brought on an uncontrollable rebellious urge to 'break rules'. At the same time, my dad was struggling with depression/suicidal thoughts and my close proximity to him, along with a conversation we had about 'checking out' from everything, stuck with me and led me to explore these different shades of darkness in this song."
Still only in her early twenties, Maya's dynamic vocal manages to function as a container for complex human emotion while retaining the purity of a sine wave. And, with 'Light Me Up' one of the more traditional compositions on Light Shadow Boom Boom, her malleable approach to performance & composition allows the musicians that comprise Queen Bonobo to experiment with genre lines, occasionally drawing in electronics, and ultimately demarcating Goldblum from anything else happening in the North right now. 
The single was recorded by Niall Doran of Start Together Studios and mixed by Ben McAuley. The quartet is rounded out by co-producer & drummer Daryl Martin – AKA Porphyry –  double bass player Jack Kelly and Neil Burns – also Comrade Hat – on piano. Stream 'Light Me Up' below:
Queen Bonobo play the Live Room at Start Together Studio as part of Output Belfast on Thursday, February 21 at 11pm.