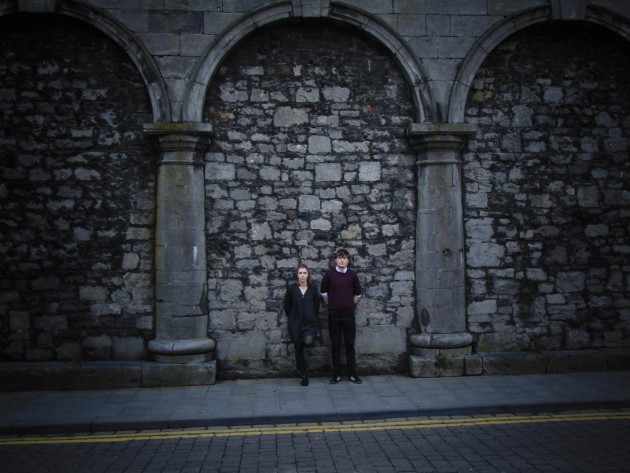 The caveat with most 'scenes' tends to be that there'll be some nadir to follow, once its signature sound has had a post-rock-esque fall into over-saturation and self-parody, but Limerick seemingly has no throughline other than its open ear and fiercely independent streak. The city has been responsible for galvanising a new school of Irish artists, and Blindboy seems to be very much emblematic of that.
At DIY LK shows, we've borne witness to abstract field recording-based performances and 90s-recalling indie rock bands comfortably side-by-side in an idealistic cultural mindset that functions as a microcosm for how we'd love music to be widely presented. A great number of our favourites, and 19 For '19 featured artists are based there, including anti-establishment rap artist Post-Punk Podge, heart-on-sleeve alternative rock & emo like Cruiser & Casavettes, and electronic artists like Proper Micro NV – whatever, the fecund independent Limerick music community seems to transcend genre.
Spiel aside, the latest prospect from the city is post-punk outfit His Father's Voice, whose debut EP, Context and Perspective is out today. Fronted by the creative pairing of Ash O'Connor & James Reidy, this follows up on their anti-Valentine's day debut release, the wonderfully ethereal, Joy Division-recalling 'No Room For Romantics'.
Drawing influence from the iconic aeons of Manchester subculture – Factory Records through to Creation – Context and Perspective sprawls out like a balmy, visceral night in the Hacienda, bolstered with the immediacy of contemporaries Beach House & Alvvays. Oppressive, yet spectral – think Portishead & contemporaries Just Mustard – keep an eye out for their name as the year goes on – we guarantee good things.
Recorded by the band and mixed by Bleeding Heart Pigeons' Mícheál Keating, stream Context and Perspective below:
You can catch His Father's Voice at the following dates:
March 23 – Pharmacia, Limerick w/Autre Monde & Hey Rusty
April 4 – The Menagerie, Belfast w/Hot Cops & Junk Drawer