Live Reviews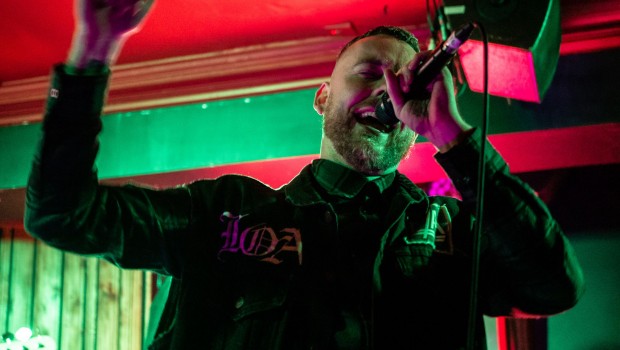 Published on March 31st, 2019 | by Jack Rudden
0
Nealo w/ Alex Gough @ Whelans, Dublin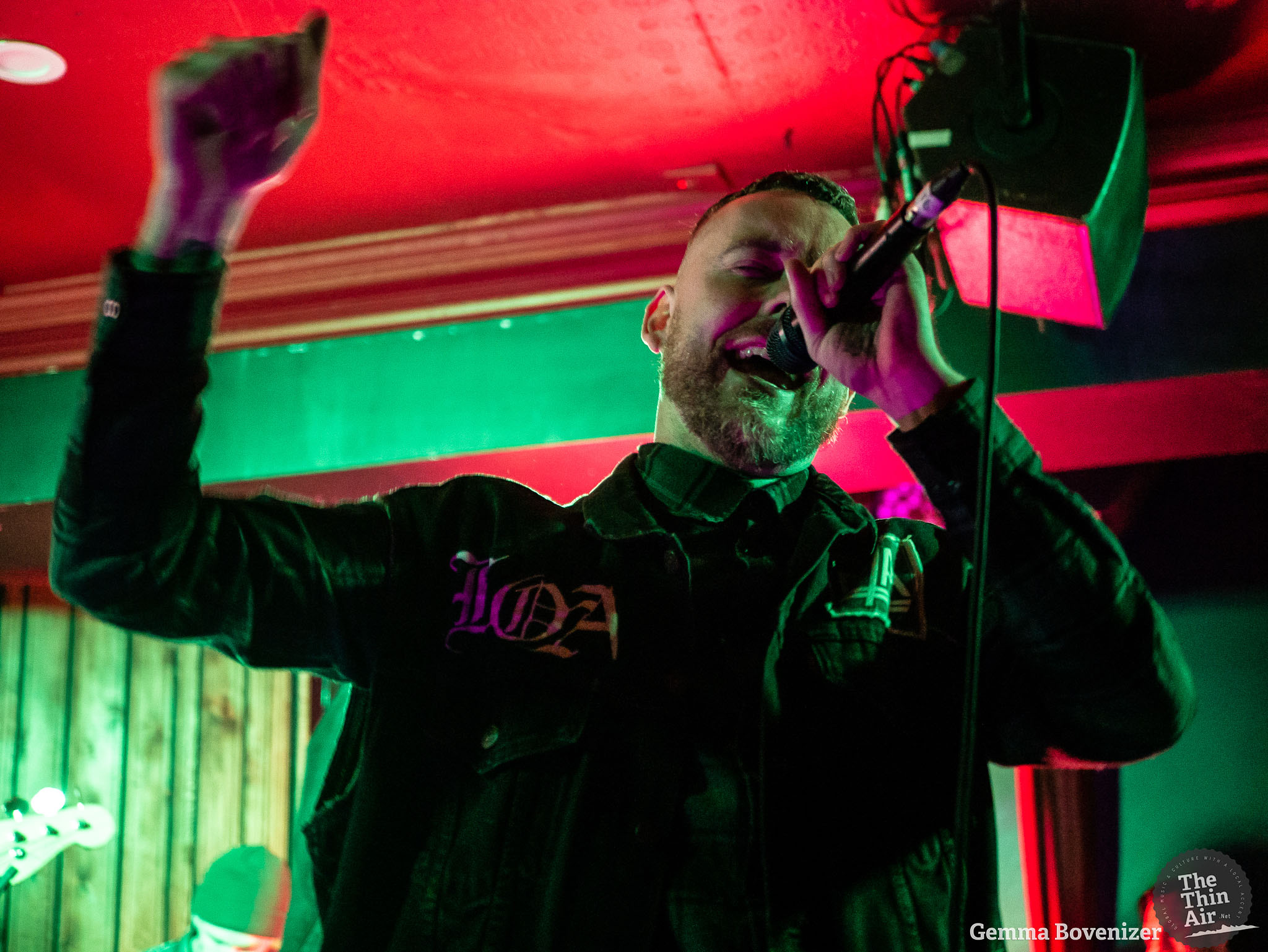 From the smoking area of Whelans, dull rhythmic thuds can be heard from within the venue's upstairs stage. Alex Gough has just begun his very first live set and for the few that have gathered to watch, it is apparent that he is no ordinary hip-hop act.
Clad in what could be described as 1960s beach-wear, the 19-year-old Waterford-born prodigy is not only the on-duty MC, but also the resident drummer.
Gough effortlessly juggles J-Dilla inspired beats with flows that are as smooth in delivery as they are sticky with funk. Although stiff at first, Gough (below) and his band loosen up as the set progresses, with each member showing a little more personality, exhibiting their skills as performers.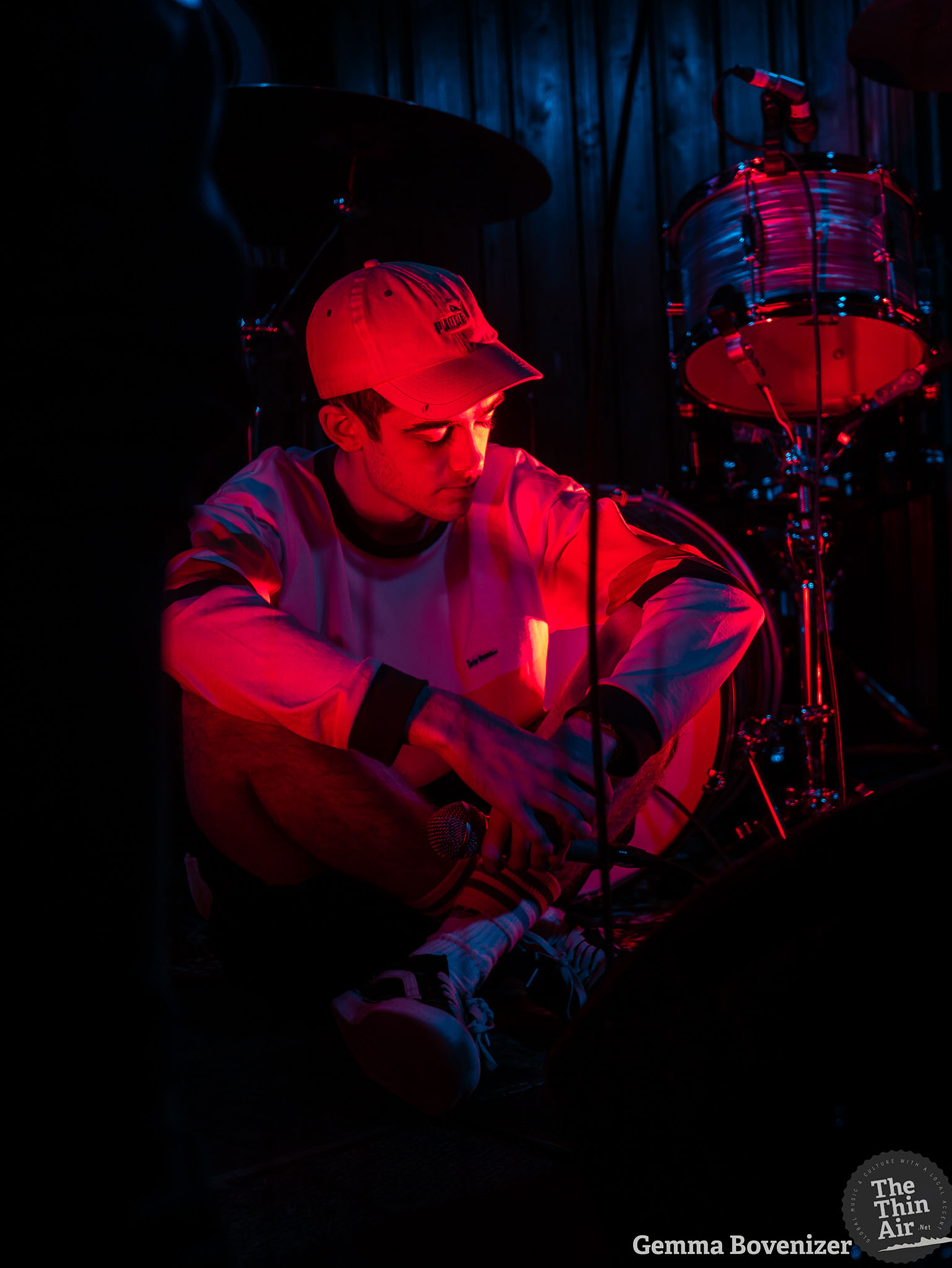 Aside from the virtuosity of the musicians on stage, the whole concept that underlies the set is beautifully curated. Small snippets of radio advertisements are interspersed between tracks, transporting the crowd to a time from yesteryear.
The set is impressive through and through, Gough proves that he is not only an accomplished Hip-Hop artist, but also a ridiculously skilled jazz musician. Despite some distortion over the PA, the sonic pallet of the entire group is thoroughly impressive. Needless to say, keep an eye out for Gough. He's one to watch.
After a short intermission, the upstairs of Whelans begins to fill up. The crowd is a strange amalgamation of veteran Hardcore fans and Hip Hop soft boys. Trendy baseball caps and shaved heads stand side by side with a genuine sense of joyful anticipation between them.
With no warning and with no introduction Blanchardstown native Nealo takes to the stage and climbs into a small bathtub, before having two shopping bags full of cans poured on top of him.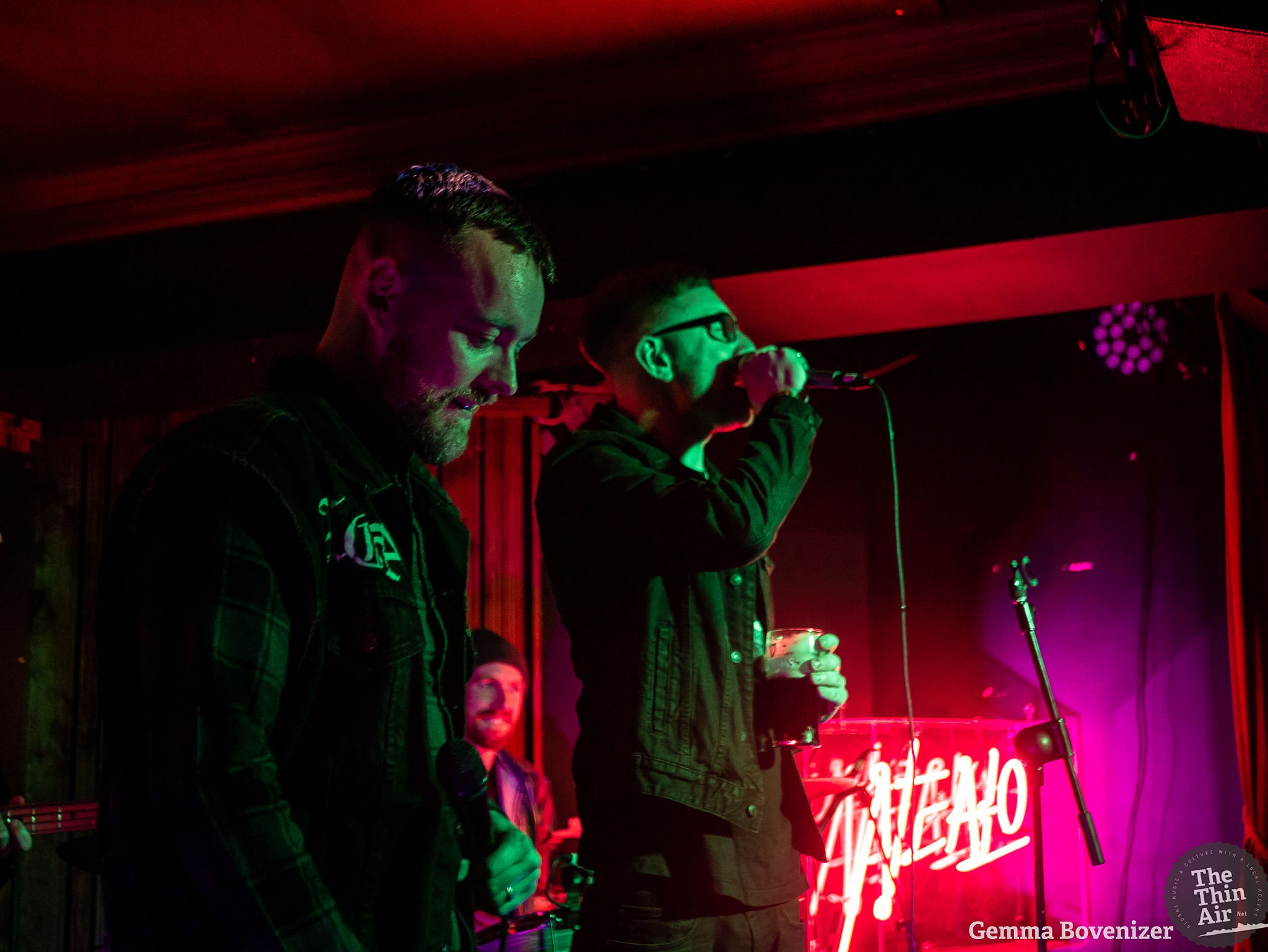 Opening with the titular track of his 2018 EP October Year, Nealo has a laugh with the audience, throwing empty cans at DJ/Producer ARBU throughout the track. Despite the song's dark lyrical content, Nealo does not put up a front or a persona while performing. He makes it clear from the beginning that even though his tracks are somber, this gig is not the time or place to feel as such. His vulnerability and humility onstage is a highlight in itself.
As the gig rolls on, Nealo is joined by a revolving door lineup of some of Ireland's most talented producers and performers: Uly, New Sense, Fynch, Mango, INNRSPACE and the unparalleled Molly Sterling.
Although Nealo clearly wants to showcase the talents of his musical colleagues, they are all persistent in reminding the crowd who they're here to see.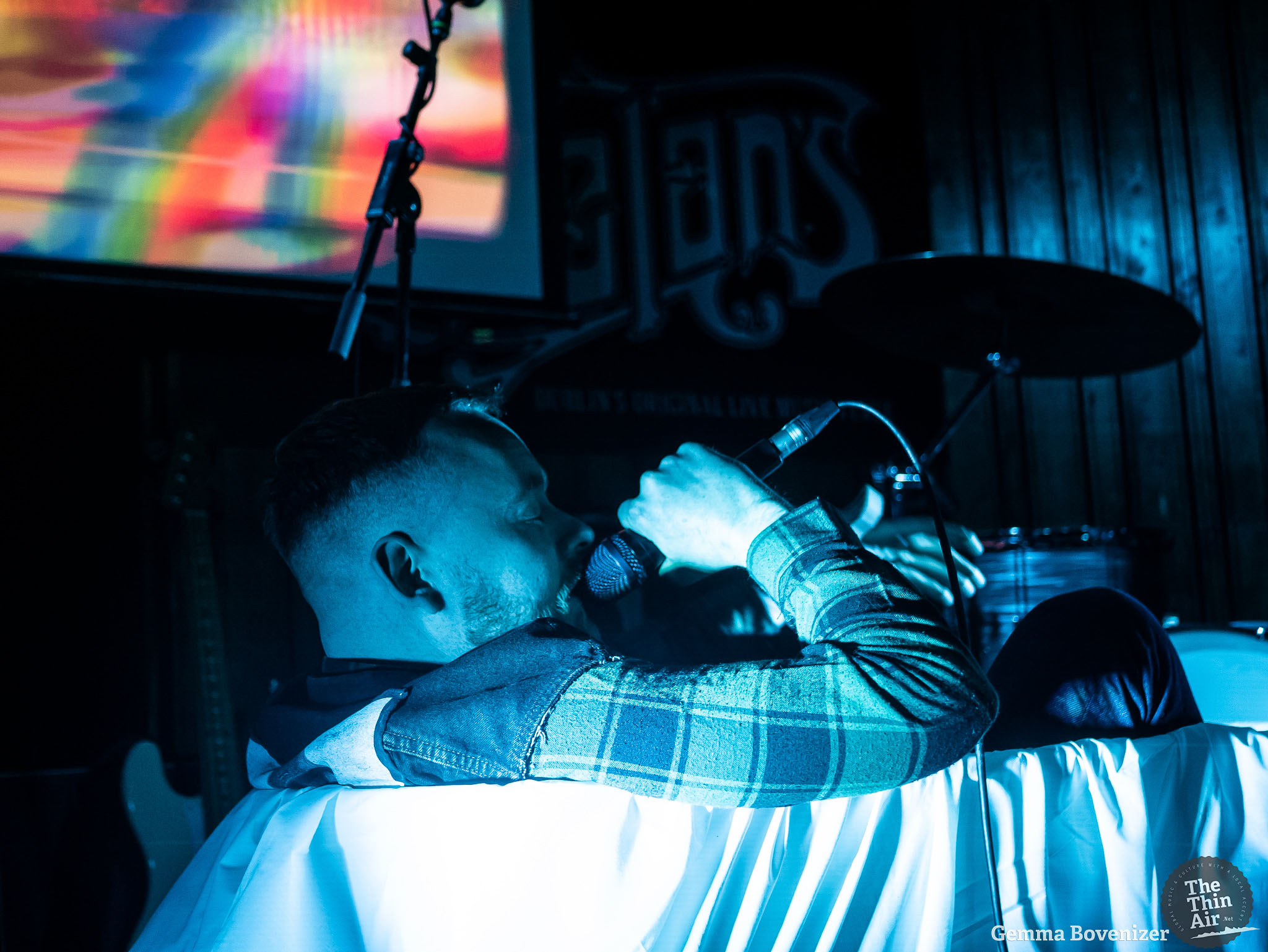 There comes a point where the show feels much more intimate than your regular gig. Nealo has this indescribable ability to bring out the best in his audience. Throughout his set, there are bouts of laughter, playful heckling from friends and most importantly, a real sense of community amongst the crowd. This is perhaps most evident during the final song of the set, "Just My Luck", an anthem of resignation, redemption and heartbreak. As the crowd sings the chorus back one last time, one thing is clear: Nealo is a shining example of the current status of Irish Hip Hop. He represents how far the scene has come and what the community should strive to be. Jack Rudden
Photos by Gemma Bovenizer