Interviews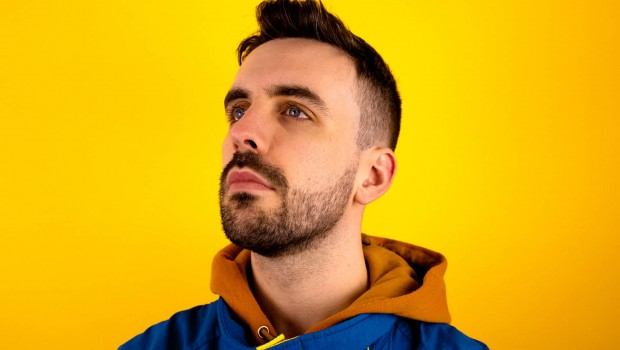 Published on March 13th, 2019 | by Hugh O'Dwyer
0
Royal Yellow's Mark O'Brien talks sound, streaming and life after Enemies: Interview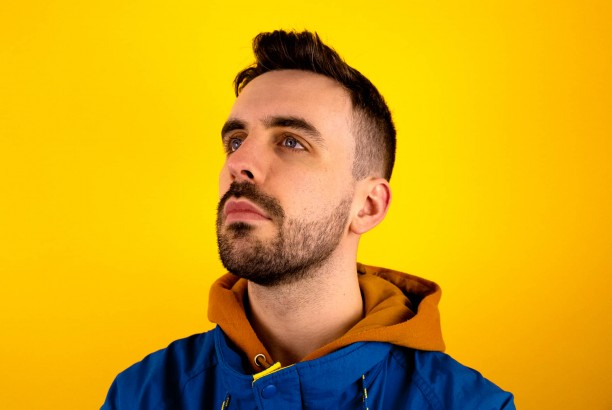 Royal Yellow is the pseudonym for Mark O'Brien, the multi-talented former frontman of post-rock darlings Enemies. After a ten year career culminating in a global tour and the release of their third album, Valuables, Enemies called it a day. This is when O'Brien went solo, charting out a course of his own drawing influence from every direction and creating something truly unique. Royal Yellow takes cues from the likes of The Avalanches and DJ Shadow, somewhere where hip-hop, jazz, rock and pop collide. After the viral release of his debut single 'Hazeldene' and the follow up 'Aruba', Royal Yellow will bring his three piece band to The Grand Social for their first headline show alongside electronic producer SENU. We sat down with O'Brien to talk about life after Enemies and the ever changing world of music.
With Enemies you released 3 albums and toured the world. After working for so long to build a successful band; what was it like to start again from scratch?
"After the last Enemies show in 2016, I went to South East Asia for 4 months and started listening to a lot of new music. I knew I wanted to continue making music but before I could do that I needed to figure who I was without the band. There was that feeling when you're around town that people think "Oh there's that person from that band – That's Mark from Enemies" and I needed to get away from that and see myself as an individual. With Enemies we had reached a point where we had put a lot of pressure on ourselves to be successful and to make a living from what we were doing and I knew it was important to reconnect with music from the point of just expressing myself creatively; I'm still holding onto that ethos two years into the project. Pretty much the day I returned from travelling I opened my laptop and began writing music for Royal Yellow".
How does Royal Yellow's writing style and approach differ to Enemies?
"With Enemies, everything was written in the room, very much in the way you'd expect for a rock band. We'd bounce ideas off each other and if something didn't click we'd move on. We spent a lot of time making sure we had the same sonic objective for the band but after 7 or 8 years the goalposts started to shift as we began listening to different music and wanting different things. There's a lot of wonder and magic when writing in a group but when something doesn't work you need to move on. When writing on my own I have no problem spending 8 hours following a ridiculous idea knowing that the only person whose time I'm wasting is my own. There's a humour and playfulness to Royal Yellow that I don't think would be there if there were other people with me in the room."
Your first 2 singles have already gathered over half a million Spotify plays – You must be blown away by the reaction so far, what do you make of it all?
"Spotify is a strange one, in many ways it's now how we judge the success of artists. But so much of it is random. Whether you get playlisted or not can make a massive difference to your numbers and consequently how you appear to listeners. I was lucky that 'Hazeldene' was picked up and put on some great playlists, I could then see people from around the world adding it to their own playlists and that's when you know it'd been a success. It's just one way to connect with an audience though. People can connect with artists in a variety of ways and to judge someone's merit on streaming and playlisting alone is ridiculous. There are some bands that thrive in a live setting and you'd never know that if you only listened to their recordings. I'm excited to make my live set as engaging as possible to connect with people in that way also."
You've been quite selective about shows so far, by my count your headliner this week is just your 4th show and already you've played at Another Love Story, Other Voices and opened for Spies for their album launch. Is this something you've been conscious about – a sort of quality over quantity approach?
"It is a conscious decision to hold back on the number of shows I do. I remember some advice from Adebisi Shank who said not to play your hometown too often, and not to play anywhere too often! It's possible now to build a brand online and to use that to drive the appetite for a live show. You just have to make sure to do shows that will connect you to the right audience and when you play, give it 110%."
On the tracks we've heard so far – there are elements of jazz, hip-hop, rock and pop. When you're making music, are you consciously trying to marry these styles or is it just something that comes naturally from your influences?
"I've never listened to just one type of music and I don't think those kinds of people really exist anymore. With the ease of listening to anything now, you'd be crazy not to explore and go outside your comfort zone. In a way it's sad because it seems like subcultures like punk or metal are disappearing now that people have the luxury of an endless supply of music. I studied graphic design in college and the process of collage and combining different styles has always appealed to me and I've now had the ability to do that with music. When I start a new track I feel like a kid opening up a box of lego without the instructions and having no idea what it's gonna look like, surprising myself with the final product."
I saw you play in December and the show was really captivating – loud, tight and utterly hypnotic. What do you think makes your live show unique and what can people expect from your first headline show in the Grand Social?
"I love it when artists change their songs live, making them longer and more repetitive. I'm trying to keep a constant groove to the set through repetition. Using Ableton Live, it's possible to do this and create lush landscapes around the band. There's myself on Electronics, Bass, and Vocals, Dylan Lynch on drums, and Ryan Hargadon on Keys and Sax. The gig itself is going to be somewhat of a showcase gig. We've got 4 new, exciting artists who play a wide variety of music between them."
Can you give us any ideas of what's next for Royal Yellow?
"I want to take advantage of the blank space I have over the next couple of months to expand my live set and work towards a bigger release like an EP. At the moment I'm getting a lot of satisfaction from writing and I want to explore that as much as I can. Of course I'm open to festivals as well or even doing shows outside of Ireland. There's a lot of exciting possibilities right now for where this project can go."
Royal Yellow will play a headline show in The Grand Social this Friday, the 15th alongside SENU, Cidot and Jeag. Tickets are available through eventbrite and dice.