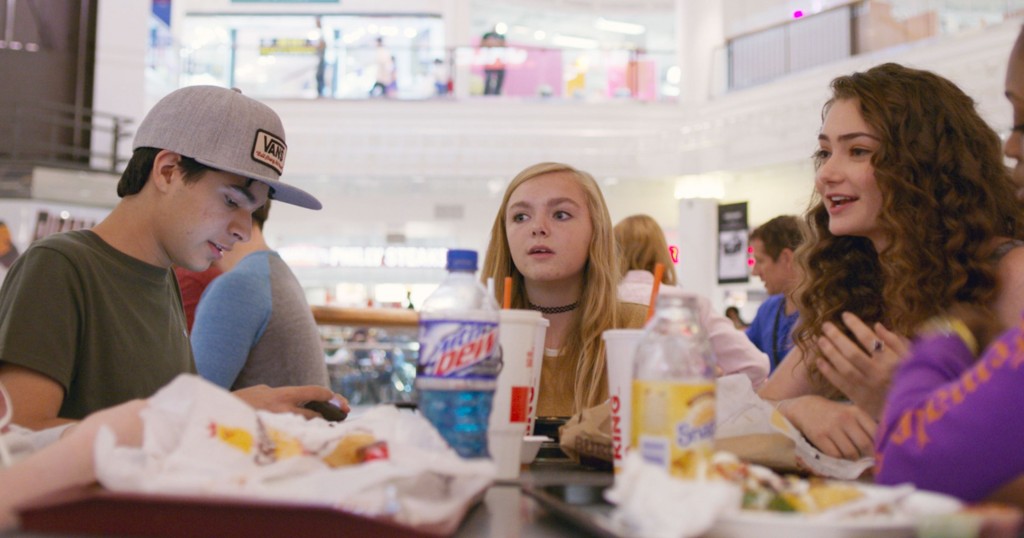 If you are someone who finds the multi-pronged genius of Bo Burnham gallingly unjust, then brace yourself. The comedian has turned to film-making, and nailed it on his first go.
Burnham has spoken about his own anxiety issues, and Eighth Grade beams us directly into the headspace of maybe the most anxious species on the planet: an introverted 13 year old girl who doesn't know how to be cool. Kayla (the unforgettable Elsie Fisher) is a sweet, awkward kid about to finish the titular class year and head into the dizzying young adulthood of high school. At school she has no friends and doesn't really talk; at home she endures conversations with her well-meaning, dorky single dad (Josh Hamilton, 13 Reasons Why) and makes Youtube videos in her bedroom about subjects like "putting yourself out there".
Eighth Grade distinguishes itself from similar coming-of-age American films by treating apparently superficial topics with the seriousness they deserve: it understands the weight and pressure of what it's like to have a crush, or try to talk to strangers, or feel lost and unlovable. Kayla admits late in the movie to "always being nervous" and, thanks to the flickering palpitations of Fisher's performance and Burnham's sure sense of pacing, the film bounds with a gripping, endearing nervous comic energy.
Burham has namechecked VR as an influence for the film, and that's evident in the commitment to holding Kayla's perspective, honouring the world she's living in through on-point audio and edge-of-seat stakes. In one scene, after being invited by a pushy parent to the birthday party of the class queen, Kayla slowly makes her way to the pool, arms hugging her one-piece, the over-the-shoulder camera and moody score holding us in her low-level terror. When she spies the Hot Boy from her Instagram creeps, hormones explode into clanging dub step. At another point, after an unbearable encounter with a boundary-pushing older Nice Guy, Kayla is framed in a breathy horror movie aesthetic.
Eighth Grade isn't a film About Technology— Burnham's too sensitive and thoughtful for that — but it is about how phones, feeds and notifications define the phantasmagoria of being stuck in your own head. Kayla's videos ("Hey guys!") provide entry points for the audience, and are a way of her talking out loud to herself about the person she would like to be, a sympathetic appreciation of how young girls use the internet to self-create. Otherwise, screens are mainly another way to emphasize social distance. Here, the Mean Girls aren't mean, they're just distracted.
Sticking to intense, ordinary emotional truths, and bypassing school film stereotypes, Eighth Grade is universal and specific. It is tense and hilarious and hopeful, and comes in at a snappy hour and a half. Burnham has made a sure-footed love letter to the shy weirdos we've barely outgrown, and a call for forgiveness for our disastrous younger selves. Conor Smyth
Eighth Grade will be released on 26th April. Belfast Film Festival runs until 20th April.