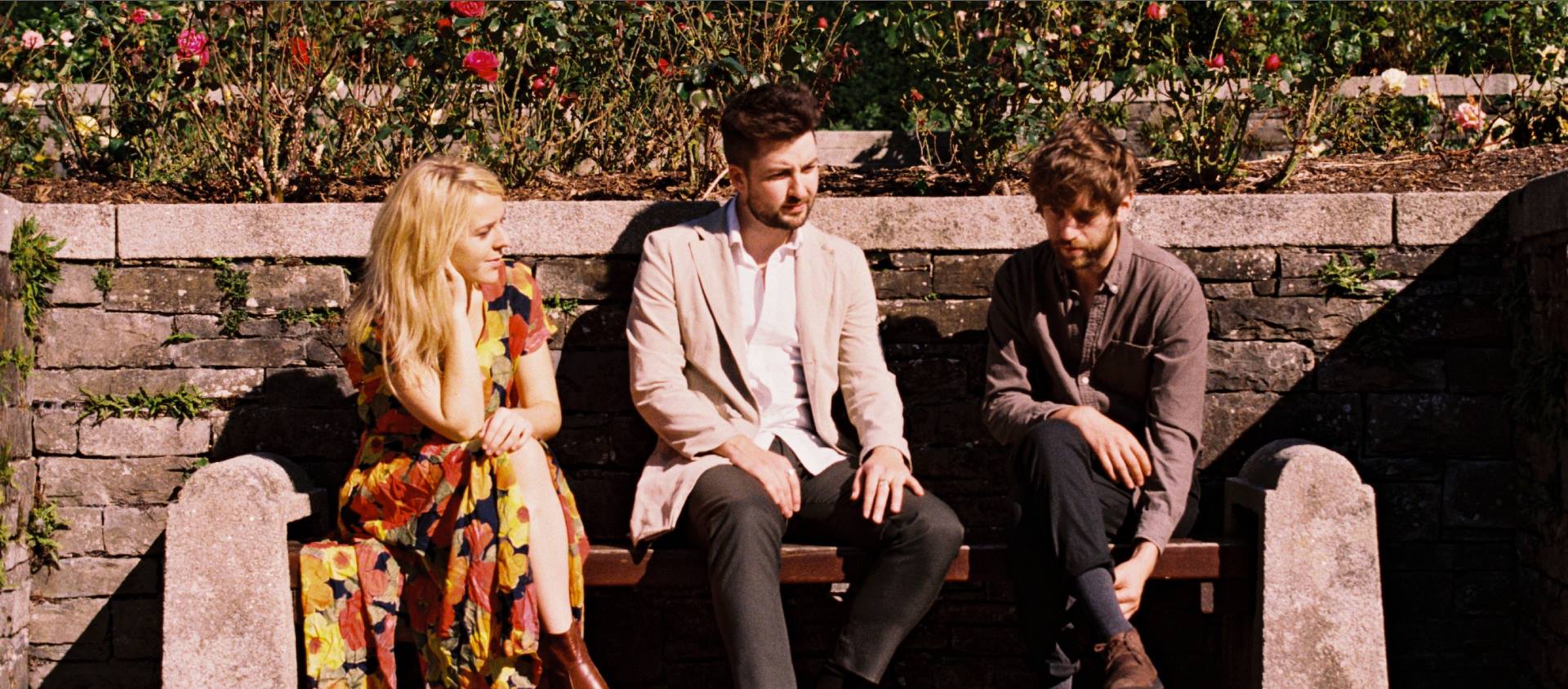 Girl Band's incendiary LP Holding Hands With Jamie found itself landing on Albums of the Year lists far and wide in 2015, but health issues have seen the band lie dormant for the last two years.
Cue the excitement then that guitarist Alan Duggan has convened a new group, The Claque, alongside Paddy Ormond of jangle-pop maestros Postcard Versions and vocalist Kate Brady. Debut single 'Hush' sees the trio pool their talents, combining Duggan's brutal mechanical noise with Ormond's distinct sense of melody and Brady's pop sensibilities.
With a debut Dublin show pencilled in for 27th April and summer dates starting to roll in, Cathal McBride spoke to Paddy Ormond about the band's inception and immediate future.
First of all, how did The Claque come together?
Myself and Al had been chatting for a few years about doing something together when we got time, which involved various ideas along the way. Around summer 2017 we started taking the idea more seriously. We were chatting about different singers and our friend Kate very quickly became the main person we wanted to play with. After that we all just began to practice regularly and going through the usual mill of figuring out your sound as a new band.
Your other bands are fairly distinctive from one another, is there a particular midpoint where your individual tastes converge?
As far as projects I've been involved in I'd say this is the closest one to being a solid representation of my own taste, but Postcard Versions has a pretty strong place in me aul heart too all the same! My taste is pretty spread out so I dunno really where they intersect to be honest, Fire! Orchestra and Ariana Grande live pretty comfortably side by side in my world.
The contrast between Alan's unique guitar effects wizardry and your own somewhat more conventional style marry surprisingly well together, was this something you set out to emphasise?
How the guitars interacted was always something we discussed from the start – melody and noise, chords and texture etc. Having two different voices on the instruments together with the vocal has been a fun thing to make work together, I think there's become a kind of middle ground now too alongside the distinct separation, where Al's playing more chords than he ever has before and I'm dirtying up my end of things a bit more too (in a strictly conventional way obviously). Neither of us feel too confined or concerned by it though. Just trying to complement the song and Kate's melodies a lot of the time.
With your debut show looming at the end of the month, what will The Claque's live setup look like?
Live set up is looking good I think! Besides the three of us, Hugh Cresswell (who plays with Baby Witch) and Naomi Macleod (Sacredskin) are doing drums and bass. There's also a drum machine element which we just spent some time sampling and reamping in the studio to make sound good, so it should be interesting and fun to see how it all unfolds on stage.
Any Other City released the early Girl Band singles before the move to Rough Trade, as well as Paddy's work with Jet Setter. Was it a natural decision to work with them again?
James Byrne (Any Other City) is a good friend of ours at this stage as a result of the aforementioned releases and that. He liked the sound of the new stuff so immediately offered to release the single 'Hush' after he heard it. It was a bit of a no brainier as he's just great to work with and having our first release on vinyl is pretty class, such a nice thing to have.
Similarly, was recording with Alan's Girl Band compatriot Daniel Fox a no brainer from the start?
Recording with Daniel was definitely another pretty natural choice. I mean predating Girl Band we've all just been mates since we were in school so yeah, working with him in that situation is super easy. Plus the studio is about a hundred metres away from myself and Kate's gaffs in Stoneybatter. He's a really efficient and quality engineer above all else, but his toleration levels for us shouting absolute horse shite at him while he's trying to work is pretty out of this world too so hats off all around. Pure Hollywood.
With one single under your belts so far and your first couple of shows lined up, what else does the immediate future hold?
The immediate focus is all about getting the live show super tight- we're happy with the set as a first collection of tracks but will be adding to that a lot as the year goes on. Just playing good shows throughout the year is pretty much the main one yeah.
Which other Irish bands are particularly exciting you at the minute?
I'm digging Angular Hank, some lovely friends of mine who play Pavement/Wire style untucked indie guitar tunes. Fehdah's newish track 'Saharakungoh' is great, like that sound a lot. Big fan of Ronan Kealy aka Junior Brother's buzz, great dude. Robbie Kitt (R.Kitt) is putting out some great dance music. Davy Kehoe and his band is unreal, dying to hear his new album The Pilot which just came out. Powpig are also good craic, really enjoy their approach.
Preorder the 'Hush' 12" in advance of its release on April 26th here