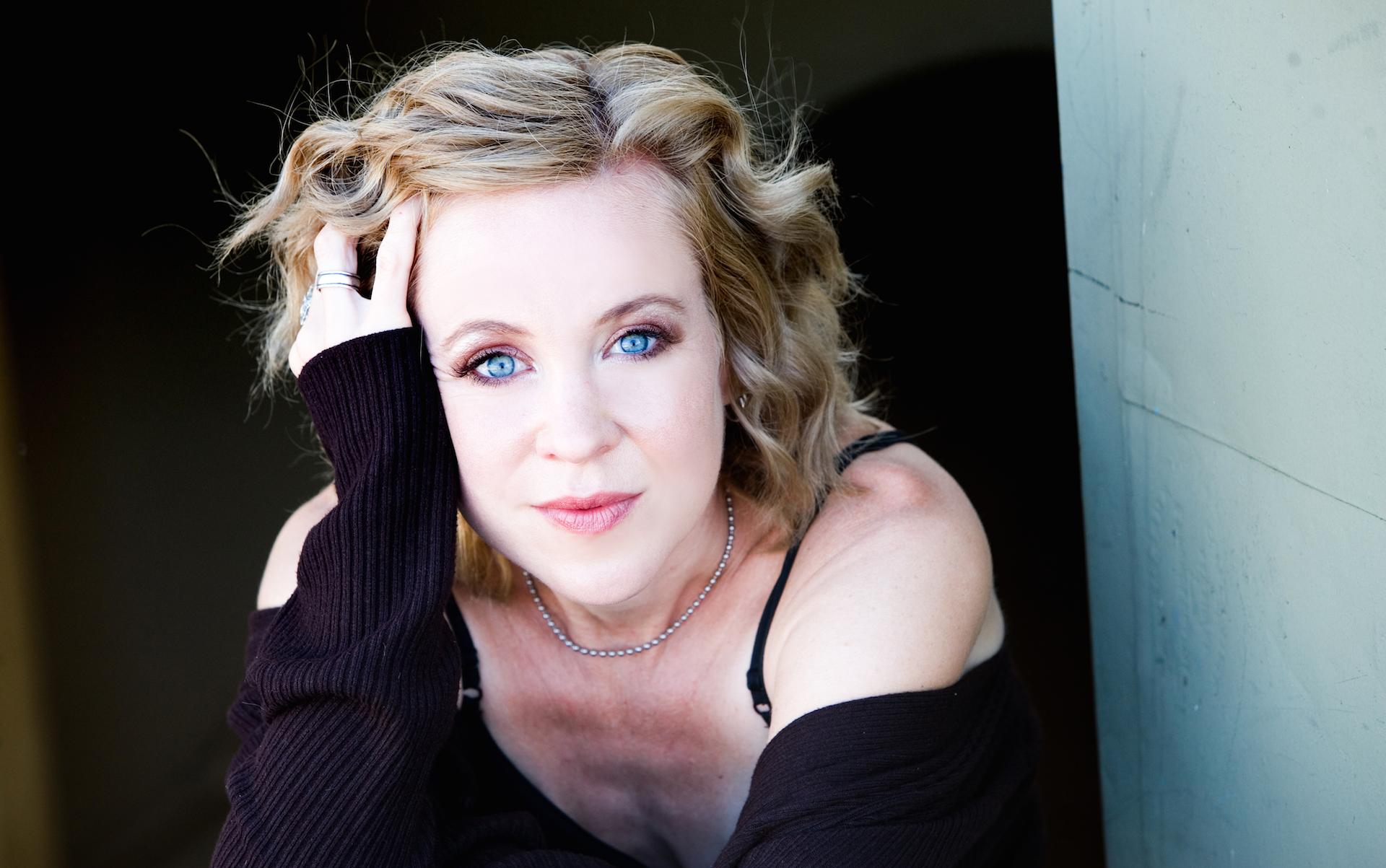 U.S. singer-songwriter, musician and author Kristin Hersh talks to James Cox about pride, process, PTSD, guitar-playing and forthcoming new Throwing Muses material.
Your latest release Possible Dust Clouds is certainly one of the more muscular and unapologetically rocking entries to your solo catalogue. Can you talk us through some of the influences behind the album? Where was your mind at when writing and recording this latest batch of songs?
I wanted to hear how it feels to be at a show rather than how it feels to listen to a live recording (which is usually just a lousy recording!). The songs themselves are deceptively simple: they sound like pop songs but technically are anything but.
There is a wonderfully raspy and abrasive quality to the production on the record. Was this something you had in mind for the album from the outset? Was there a particular vibe or atmosphere you wanted to convey with these sandblasted soundscapes?
To make these songs gleam, they seemed to want a muscular song body in the center of the sonic spectrum, with atonal overdubs up high and arhythmic drums and bass down low. And when in doubt? More distortion on freakin' everything (kick, vocals) and then play a dulcimer wrong. Which I do.
On previous solo releases, you have typically dealt with the lion's share of instrumental and production duties yourself. This time around however you opted to bring other musicians into the fold. Do you enjoy seeing where your music can go in other people's hands or are you someone who keeps a firm hand on the steering wheel?
I do both because I know what my musician friends bring to the table. I know their strengths, in other words, and I know that they have no weaknesses. A party is sort of the sound I wanted to hear and you can't do that without friends.
Some of your recent work has incorporated weird and wonderful field recordings documenting sounds as diverse as Australian bird song and "a woman kicking bigfoot out of her house in New Orleans". Do you capture these recordings yourself and what inspiration do you draw from them?
Yeah, I tour all over the world, so I take sound pictures instead of regular pictures and then I use them as a sort of ever-widening room mic. The room mic is the one that captures atmosphere, so when a room isn't enough atmosphere, you start reaching out into planet earth noise. The screaming whistler ducks in New Orleans were my favorite.


Preparing for this interview I took a trip back through your many musical guises and was reminded of just how densely packed and varied your career has been. Is there a particular example of your work that you are most proud of? Conversely, are there any older songs that you no longer enjoy playing?
I've been liking 'Sky Motel' because it's sweet and I miss Kingsway, our studio in the French Quarter. I have dumb reasons like that for liking records. '50 Foot Wave's Power' and 'Light' will always be my favorite, I think. Half an hour of continuous music that no one has been able to carry at any site or sell. Secret music!
There are older songs I regret, yeah. Ugh.
A lot has been made of your unique creative process and the dreamlike fugue state from which you draw your songs. Recently you discovered that this withdrawn creative state was actually the result of PTSD related dissociation. Has this discovery and the subsequent therapy you underwent affected your creative process in any way? Would you mind walking us through how a typical Kristin Hersh song is born?
I heard songs ever since I sustained a double concussion in a car accident. This music was the alternate personality I came to integrate through the PTSD treatment. So I no longer hear songs. The material I'm working now, on Possible Dust Clouds, was written before I was treated a few years ago.
You've spoken about how you often don't remember writing your songs. Are you ever surprised or confused by the emotional or lyrical content of a finished song?
Now that I have my memories back, I know what my songs are about, but it's still an intense experience, playing them.


Although you are the primary creative force behind all of your music, your career has been divided between work with Throwing Muses, the mighty power trio 50 Foot Wave and your diverse solo releases. Which of these three Kristin Hersh Incarnations do you find most enjoyable to perform under and how do you decide which material is best suited to each band format?
Historically, I wrote Muses' songs on my Strat or Tele, solo songs on my Collings and 50 Foot Wave songs on my SG or Les Paul. My drummers tell me this is a flawed system. "Stupid" is possibly the word they used.
My new favorite incarnation is the super-group I'm playing in now, with Fred Abong from the Muses and Rob Ahlers from 50 Foot Wave. We're touring Possible Dust Clouds because they both played on it, but I had no idea it would be this incredible. We're all terrified that this tour will end someday. Which it will.
Your unique guitar playing style runs the gamut from intricate fingerpicking to distorted riffs and searing laserbeam solos. What first inspired you to pick up the guitar and which artists do you think have most influenced your sound?
I stared at my father, Dude's, guitar every afternoon after school because he told me not to touch it. Dude then felt sorry for me and taught me some chords but not enough chords to keep me happy. He gave me the guitar as soon as I could outplay him. I think I was nine. He wasn't a very accomplished guitar player.
I took classical guitar for many years, but the band itself and our songs were really the only reason I had to bring a sound about at all. I sort of wish I had influences, but we started our band when we were fourteen and by then it was too late.


You found yourself at the forefront of the 'Name-your-own-price' movement back in the mid-noughties with the release of 50 Foot Wave's Free Music Ep and have since gone on to crowdfund and self-release much of your work, effectively eschewing the trappings of a major label. Do you have any advice for young artists struggling to contend with a hostile music industry in the streaming age? Is a DIY philosophy the way forward?
Not sucking is the only power we have. I don't know that we should be trying to attract attention or charging people money for what should come as naturally as breathing. Becoming musically literate will make us better players and better listeners. It will help music move forward and away from the dumb-it-down/suck-to-succeed model that created rock stars in the first place.
Joni Mitchell once described her cyclical switch from songwriting to painting after each new batch of songs as a sort of creative crop rotation, explaining that for her, painting and songwriting were two entirely different artistic languages.
You have now written two critically acclaimed memoirs and released several lengthy essay collections, how have you found the process of balancing literary writing with your songwriting? Do you feel that the two disciplines come from different creative spaces are they simply two sides of the same coin?
To me, aesthetics are aesthetics are aesthetics. The balancing of animal nature and morality. More of a response than a creativity. I love writing books, and as a discipline it's very regulated. Whereas music is something you let fly. Editing is a necessary skill in both, obviously, but I love erasing my own work.
You've never been one to rest too long before leaping into another project. Can you let us know what's next on the agenda? Can we expect a new Throwing Muses record anytime soon?
Throwing Muses are currently in the studio. I know it doesn't look like it because I'm in Wales, but my basics are down and soon I'll have a rhythm section to build on. Then we mix it into something hopefully better than the sum of its parts.