Album Reviews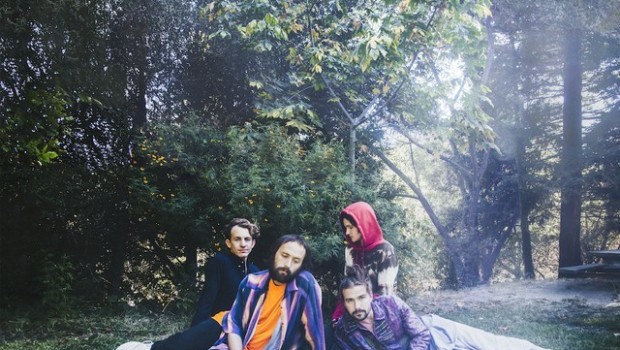 Published on May 2nd, 2019 | by Maija Makela
0
Big Thief – U.F.O.F.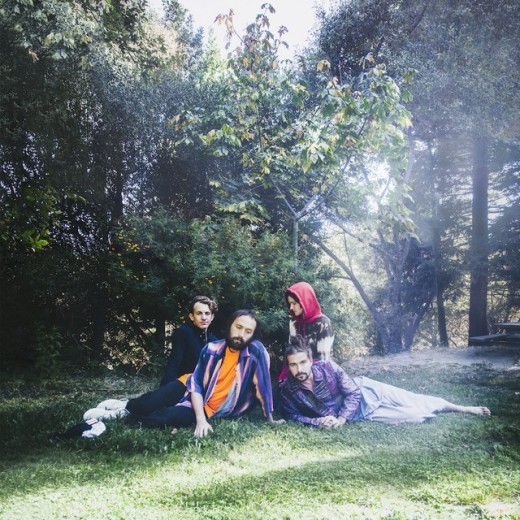 There's a mysterious quality to Big Thief, their songs have a familiar warmth that feels as though they could be made up of melodies you've known for years, but at the same time they don't sound quite like anyone else. This makes listening to a new Big Thief album an oddly nostalgic experience. On U.F.O.F, the band's third album and their first on 4AD, there are moments when their sound feels like it could belong to an esoteric forgotten 1960s folk album, another Vashti Bunyan-esque rediscovery, while there are other times when the fragile timbre and turns of Adrianne Lenker's vocal melodies evoke the wistful, plaintive Americana of early Neil Young. Ultimately however, Big Thief possess a singular intensity that is unmistakable as anyone but them.
Between now and the release of Big Thief's last album, 2017's Capacity, Lenker released a solo-album, abysskiss, stripped down to just warm and layered vocals and picked acoustic guitar. ,Sonically U.F.O.F. has more in common with Lenker's solo output than it does with previous Big Thief offerings. Indeed even two abysskiss songs, the transcendent 'Terminal Paradise' and 'From' are reworked with the band for U.F.O.F. While most of the new songs incorporate full-band elements, Lenker swaps her previous electric guitar for acoustic, and the arrangements are more gentle, more atmospheric, filled with ethereal layerings and odd samples in place of the traditional guitar, bass and drum- line up. As a result, the capacious anthemic quality of earlier Big Thief songs is absent on U.F.O.F. which feels closer and more contained, but also more urgent.
A press release for U.F.O.F. referred to the album as "a dream in the dark" and indeed, the album's twelve tracks are repeatedly painted with mystical, astral references. On the vaguely lysergic opener, 'Contact', a reverb-laden Lenker sings of a woman who is both "the dreamer and the dream" before the track unexpectedly gives way to a bloodcurdling scream, suggesting there might be a darker undercurrent to the album's shimmering exterior. In the title track the simile "like a bad dream you disappear" is sung repeatedly over quick and hypnotic guitar picking and later, in the almost alarmingly tender 'Orange', Lenker conjures an image of her lover "as moon drips like water from her shoulders". In a recent interview with Pitchfork, Max Oleartchik, the band's bassist described the last three years of touring with Big Thief as "10-hours-a-day radical spiritualism" and to the more cynical listener, the dreamy, wide-eyed, Woodstock-era whimsy that emanates from the album could be a little nauseating – the title track even makes reference to "the law of attraction" –  and it would be, if the songs weren't so good.
Pervasive across the album is a firm dedication to the kind of wanderlusty road narratives that, as teenager, I wanted to find in the novels of Kerouac and co. but could never quite access under all the impenetrable layers of casual misogyny. In the music of Big Thief, however, Lenker's lyrics reclaim all the promise and longing of the open road, but subvert the male-dominated tradition through the lens of a fiercely female gaze. The soft, almost whispered delivery of Lenker's words, coupled with the often frank honesty of their content ("I will mourn her death/as our limbs are twisting in the bedroom") endow the songs with a radical kind of intimacy that feels almost tactile, or like a late-night transferral of secrets. This intimacy however, is made all the more striking for the fact that it's coupled with a musical vastness that feels expansive enough to contain the multiple strands of possibility that journeying brings.
Between tales of open roads, wide deserts, a lust for freedom and getting caught in the headlights, Lenker interjects with moments of deeply personal interiority. Her candid evocations of romantic love between women are softly worded, but there's an intensity to her message that transcends its gentle delivery. For several testosterone-drenched decades of indie rock music, the presence of queer women has been for the most part either fetishised or erased entirely – and if something is made invisible, how can it ever be considered a possibility?
There may be a whimsical fey quality to the music of Big Thief, but its backbone, in this sense, is stridently political. At the heart of Big Thief's music is an unapologetic yearning for freedom, and U.F.O.F. is a demonstration of the belief that it is possible. The band's tendency to reach for dreams, the law of attraction and magic might feel jarringly naive within the conservative reality of the rampant bigotry of Trump-era America, but ultimately Big Thief's mystical forays are a demonstration of faith in a better future, and U.F.O.F. is a passionate display of hope and resilience. The troubling political landscape of contemporary America is our current reality, but Big Thief are determined that it won't be forever; as Lenker sings on the title track, "there'll soon be proof that there is no aliens, just a system of truth and lies". Maija Makela
Summary: Check out: 'U.F.O.F', 'Orange'

If you like this try: Vashti Bunyan, Julia Jacklin, Maria Somerville