Events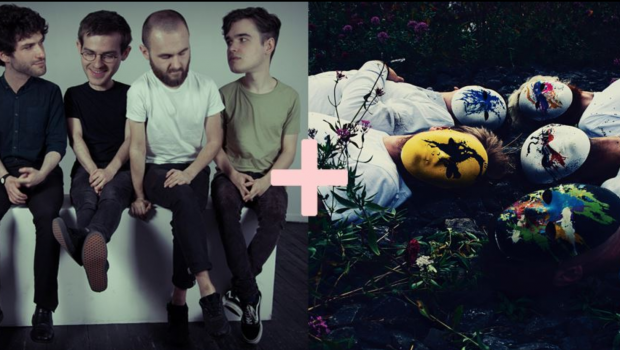 Published on May 6th, 2019 | by Stevie Lennox
0
Preview: Robocobra Quartet & Meltybrains? @ Black Box, Belfast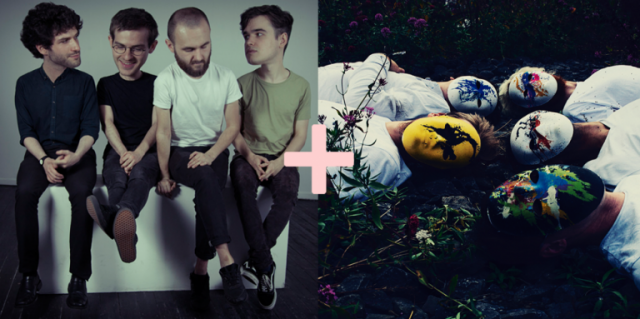 Two of the island's most unclassifiable and artistically uncompromising – not to mention finest live acts – are set to play a double-headliner at Belfast's Black Box on Friday, May 17 in what looks to be a contender for Irish Gig Of The Year. Proudly co-presented by Moving On Music and yours truly, it's the first hometown headline show of the year for Robocobra Quartet, and the first Northern show in years for experimental  Meltybrains?.
Perpetually a band of contradictions, we've long been one of Robocobra Quartet's most ardent voices of praise. Their string of EPs and NI Music Prize-nominated pair of LPs – 2016 debut Music For All Occasions and Plays Hard To Get, our No. 3 Album of 2018 – have been milestones on a firm ascent that sees the band now constantly darting across the continent, playing jazz bars, well-curated festivals and DIY venues alike, sharing bills with the likes of Idles, Pharaoh Sanders, Colin Stetson & Black Midi – not to mention their sprawling "Adam Curtis-directed blockbuster-soundtracking rumination on humanity", 'Short Stretch of Day' featuring on the forthcoming HBO Game of Thrones documentary.
Composer, drummer & vocalist Chris Ryan has chipped and mined at life's anxieties, scattering edifying ciphers from across the human psyche on the way towards crafting an overarching, tapestraic worldview that plays continually on expectations – look no further than avant-garde clickbait 'Bar 37 Will Shock You'. Our own Brian Coney said of them "Composure is tantamount to cutting loose", and indeed, the band appears fixated upon the idea of finding some beauty in that disquiet. Their live setup features tenor & alto sax, recently bolstered with electronic experimentation, underpinned by repetitious, but exploratory Fugazi and Slint-recalling drum & bass interplay, an effortless reconciliation of the schooled and the instinctive.

Meltybrains? are perhaps a more mercurial proposition again, a veritable collage of contradiction. Formed during a classical music course at college in Maynooth, they've gone from strength to strength. The band was initially something of an exercise in the unrestrained human imagination, but have gradually honed their Dadaist ideas into one unified vision that remains visually, theatrically and musically, refreshingly original, yet remarkably tight, given its scope.
A self-assessment like "Meltybrains? is a compromise of five different ideas" is probably a numeric understatement, but is one starts to dig into what the band is capable of. Terms like 'post-rock' & 'art-house' are often thrown at the wall when trying to describe them – again, not untrue, but not indicative of the entire picture. Comfortable in eschewing every known convention and very much in control of their artistic license, they released an album's worth of single-worthy singles throughout last year. Ultimately, however, recorded output is a shrewd way of signposting the way to their live shows, for which they're borderline peerless; costumes, soundscapes and superlatives invariably crop up – Huffington Post described their show as "unlikely to compare to anything you've seen or heard before." Certainly, contemporary classical composers and the genre line-crossing of Floating Points in all its incarnations are solid reference points, but there's some sense of otherness entirely in Meltybrains?. The only way to find out is to be there.
Tickets are priced £14, or £10 concession, here. Doors open at 8pm.