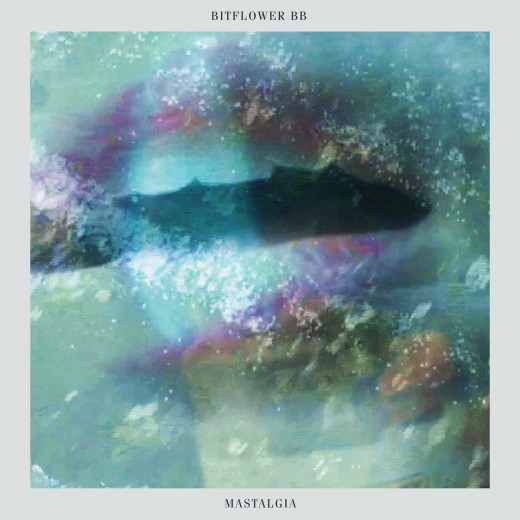 The word "Mastalgia" is a medical term referring to the heavy, dull tight breast pain commonly experienced by most women, and usually without utterance. It's also the name of the new six-track record from Dublin's Bitflower Bb (the side project of DJ and producer Dream~cycles.)
A lush, evocative blend of electronic and organic sounds, it's a close, intimate collection of bedroom-pop songs produced throughout 2017-2018. Simultaneously dreamy and affecting, at times Mastalgia recalls the lo-fi experimental pop of Galway-native, Dublin-based Maria Somerville or the vast soundscapes of Grouper, but overall, it's an undeniably unusual record. 
The title's reference to a private, interior feminine pain feels relevant – throughout the record's six songs, there is a sense that its creator is weaving a private, sheltering world, an avenue through which to retreat inwards. Speaking of the record, Bitflower Bb states "providing pacifying melodic remedies for growing pains," it was "born out of urban mornings and suburban evenings. The record was made as a companion for dusk walks and light of dawn commutes along Dublin streets. The songs endeavour to slow the flickering blur of urban routine and celebrate the personal narratives imbued along the city's laneways, windows, walls, telephone cables, and bicycle lanes".
For many of us, the urban experience often veers precariously between the hopeful wonder of opportunity and a deeply estranging sense of loneliness, and one of the most successful aspects of Mastalgia is the way in which it manages to convincingly evoke both possibilities and portray them with ease. The off-kilter dream pop of 'City Passing' sonically recalls early Visions-era Grimes as it interrogates the anxiety that inevitably accompanies being an overworked twenty-something trying to sustainably make art within the Capitalist hellscape of contemporary Dublin. "Who's the pretty sick girl, chasing all her problems?" she sings, before referring to an experience undoubtedly familiar to many of us "you work after work, girl".
That's not to say Mastalgia is an overly pessimistic record. On the contrary, what pervades across all six tracks is a defiant sense of wonder. The blend of electronic beats and sounds with warm, gently delivered vocals, and the natural, organic samples on 'Soft Song' refutes the cold, distancing effect often rendered by electronic, digital technology and platforms and refashions this into an inviting, intimate warmth. In this way, Bitflower Bb seems to disregard the binary of analogue/digital worlds and instead embraces the fact that in 2019, our experience of the world is both digital and material, and both worlds feed into, influence and interweave with the other.
Overall, Mastalgia creates a channel of private communication between producer and listener, a determination to find proximity and connect to one another despite living within a technological urban that is increasingly alienating. As Bitflower Bb astutely writes of the record, "Mastalgia nurtures the cultivation of treasured private space, from the heart of it's producer to the heart of the listener". Maija Makela