Articles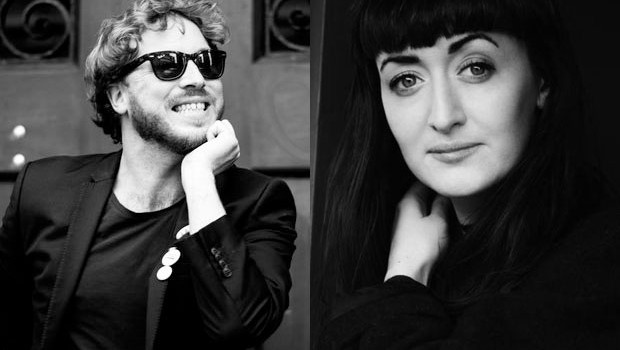 Published on May 23rd, 2019 | by Nicole Glennon
0
Irish musicians to speak on mental health panel in Dublin this weekend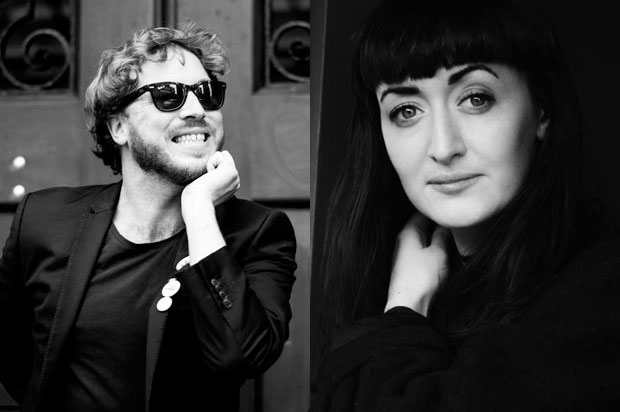 A number of Irish musicians will be speaking about career-related mental health issues at the Mind YourSelf: Mental Health & Music event in Dublin's Tara Building this Saturday, 25th May.
Westport native Maria Kelly and Dublin's Paddy Hanna, will be among the musicians coming together to speak on the importance of looking after one's mental health in music industry careers'.
The Mind YourSelf panel, hosted by Selfmade, will look at the factors affecting the mental health of artists and how these manifest, as well as the importance of open discussions, self-care, access to support and the need for positive cultural and industry change.
A recent survey undertaken by the University of Westminster and published by MusicTank revealed more than 7 out of every 10 musicians had experienced depression and just under 7 out of 10 had experienced anxiety and panic attacks. The same study found around 60% of musicians reported struggling with their mental health, compared with 25% of the general population.  The researchers behind the study concluded that "music making is therapeutic, but making a career out of music is destructive."
Hanna and Kelly are part of the vast majority of musicians who have struggled with their mental health.
"I've asked myself the question, 'is it possible to have a career in music without severely damaging your mental health?'," Hanna told us, "Honestly, I have often suspected that it isn't."
"You're putting yourself on a pedestal, building a career on bearing your naked soul all the while depriving yourself of sleep and drinking way more than is probably recommended. Ironically, what starts as therapy, the songwriting, can often lead you down some dark paths," he concludes.
The research also echoes Maria Kelly's experience. Just last month, the singer-songwriter was forced to cancel a string of tour dates due to her mental health. "No part of me wanted to tour at the time," she confesses, but the idea of having to bow out seemed embarrassing.
Kelly's negative thoughts and anxieties about taking a much needed step back are not uncommon among musicians, or the population in general. More than 60% of Irish people think being treated for a mental health difficulty is still seen by society as a sign of personal failure according to a survey by St Patrick's Mental Health Services (2017).
Kelly says the aim this week's event is to further a discussion about mental health in the music industry and continue the work in breaking this stigma.
The 'Mind YourSelf' event hosted by SelfMade has been organised by artist Joanna Bain and musician Julie Hough (who also happens to be Kelly's housemate).
The event will feature a workshop focused on how musicians can work with their inner critic, led by psychotherapist Aoife Ruth, and a panel in the afternoon consisting of a number of Irish artists who have used their creative work as a platform to highlight career-related mental health and anxiety.
Despite the average punter's impression, music is an incredibly unforgiving industry to work in. The precarious nature of the career is coupled with anti-social working hours, a culture of excess, long periods away from loved ones and low or often zero pay.
"It's a very emotional job that is full of constant comparison," says Kelly. "Long hours with little immediate reward, no guarantees and sacrifice after sacrifice. It's an added full time job to maintain a healthy mindset throughout it all"
Hanna says the long stretches without work can really "knock you down."
"For me it's the sense that you're letting everyone down by not working," he explains "That you become a burden on those who love you, it's tough stuff. I have certainly taken a lot of gigs just for the money that would feed my depression even more, whether it was doing a support show with a band whose audience hated my guts or taking side gigs which I'm awful at, like sound engineering."
Maria agrees the down periods between tours and releases have been particularly hard on her mental health, this is coupled with the constant anxiety of wondering what's next.
"I often forget to just… live."
Kelly believes everyone has a part to play in the music industry in ensuring musicians and their mental health are protected, emphasising that an artist has to be in a healthy frame of mind to create.
"It should start with the wellbeing of a musician, without that, the focus is in the wrong place."
She also believes sharing the workload could really help the modern musician. She lists the tasks she's expected to undertake alongside creating music; branding, design, social media, marketing, press releases, website design, distribution, booking gigs, gig promotion.
"It's important to know and understand these things," she says "But any sharing of the workload that can be done, should be done. The most difficult periods of my career have been when I couldn't find the time for the thing I wanted to do the most – writing songs."
So what advice do Hanna and Kelly offer to those starting out to help keep their head in this frantic game?
Focus on your writing, take breaks and don't compare yourself to others, Kelly says.
"When you have a strong foundation of what it sounds like, what you're trying to say, why you are doing it, the rest will slot into place easily," she explains. "No one tells you to switch off at five, so you need to do this yourself. Comparing yourself is a massive waste of time, it will only make you sad and paralysed."
"Never sign anything until you've had a solicitor look over it first," Hanna warns.
"It's a long road, don't take shortcuts. Don't buy into the trends because they will change and leave you in the dust, find your own voice."
"Learn to tell the difference between a mean-spirited take down and a well-argued review, the former should be ignored while the latter should be taken into account. I say this often, but I owe my solo career to receiving a well written bad review and realising they were right."
As for the doubters, "you just have to prove them wrong."
Maria Kelly and Paddy Hanna will have more advice and personal anecdotes to share at SelfMade's 'Mind YourSelf: Mental Health and Music' panel on the 25th of May at the Tara Building, Dublin.
Tickets to Selfmade | Mind YourSelf: Mental Health & Music at the Tara Building on May 25th are priced at €5 – €10 via weareselfmade.io.
SelfMade is organised independently by artist, Joanna Bain, and musician/label co-founder Julie Hawk (HAVVK) in collaboration with a collective of Irish musicians.
Words: Nicole Glennon
Photos: Stephen White