Film / Theatre Reviews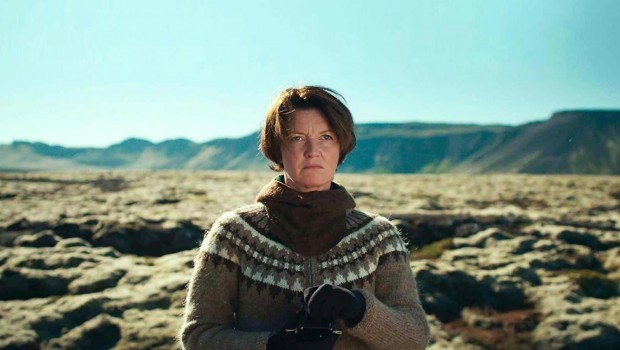 Published on May 3rd, 2019 | by Kev Lovski
0
Woman at War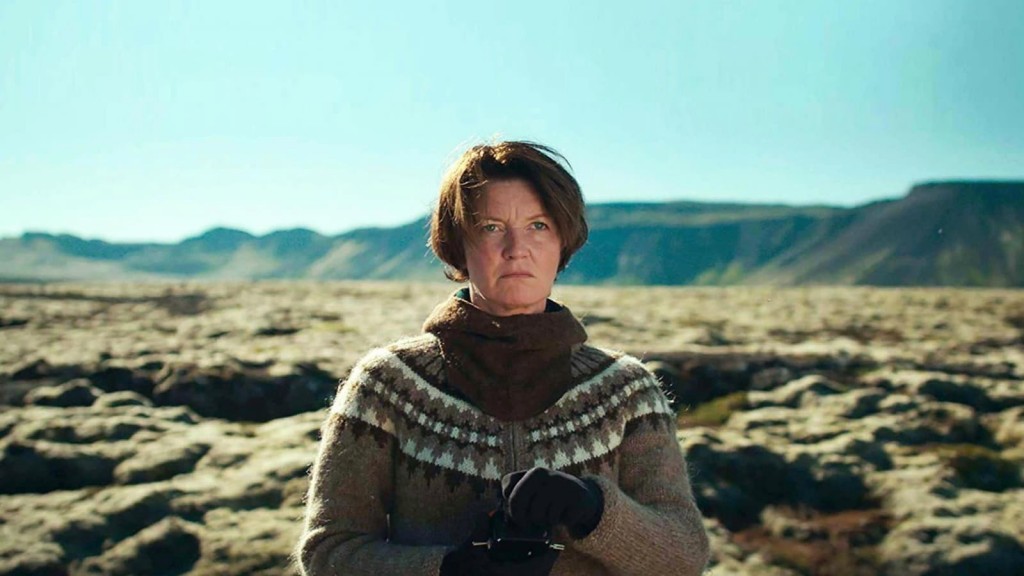 I don't know if it's the diet or something in their water supply, but Iceland seems incapable of creating bad films. And with Benedikt Erlingsson's latest, after the wonderful Of Horses And Men, we may just have the finest film to come out of the island; one that is deftly timed, hugely relevant and, above all else, hugely entertaining.
Woman At War follows the daily routine and double-life of Halla, a 50 year-old who is a choir master by day, and a dare-devil, militant environmental activist by night, waging a near one-woman war with Iceland's aluminium industry, which she deems to be ruining the highlands of her country. But as the authorities come ever closer to catching her, and her life-long ambition to adopt a child becomes a reality, Halla must choose between these two polar opposite paths or risk losing all.
Halldóra Geirharðsdóttir stars as Halla and is a wonder to behold in this role. She moves between the two aspects of her life with skill and creates an incomparable sense of integrity and resolve in the character. It's a truly remarkable performance. In solid co-starring roles we have Jörundur Ragnarsson (Rams), playing her friend and mole on the inside of the company and Jóhann Sigurðarson as a no-nonsense farmer who helps her out when on the run. But it's Juan Camillo Roman Estrada in an inspired, tragically hilarious role as a tourist that nearly steals the show. He keeps turning up in the wrong place at the wrong time during Halla's acts of sabotage. It's a small but fantastic part that touches on prejudicial attitudes towards foreigners.
There's so much to admire in Woman At War, not least the sprawling, mesmerising stunning cinematography around the highlands, but the also the surrealism that Erlingsson creates with the score alone. As Halla is going about her various activities and actions, she is constantly followed by people playing and singing traditional music, kind of narrating the pace as the story unfolds. For me, it felt as if they represented the heart and soul of Iceland, guiding her on her mission. Occasionally, she even interacts with the three-piece band that is a near constant throughout, creating a wonderfully bizarre feel that builds gradually into a musical crescendo.
Aside from the surreal and humourous tone that is always lurking, there is a fantastic element of realism in the depiction of modern-day technology and how the authorities are trying to track Halla with various surveillance methods. She is always putting her phone in the fridge to prevent eavesdropping, and how she is tracked via helicopters and drones is absolutely spot on. She carries out her sabotage by destroying power lines to the aluminium plant with various, ingenious methods — usually including a bow and arrow that has to be seen to be believed. Amazingly, how she avoids the authorities is perfectly plausible, as well, as Halla is clearly intelligent, using various methods including a heat proof mat to hide her heat signature from the various cameras tracking her. It's like an eco-warrior James Bond movie, but executed with realism and plausibility.
Woman At War is one of the year's essential watches. It exudes heart, soul, integrity and intelligence, that is bolstered by an environmentally sound point, while still managing to keep a light-hearted, comedic touch to the relentless pace of it all. And I defy anyone not to have a beaming smile on their face after the finale and conclusion. Wonderful film-making from Erlingsson. Kev Lovski
Woman at War is screening in Queen's Film Theatre, Belfast from May 10th and will be shown at the Irish Film Institute, Dublin on May 8th. 
Summary: Dir: Benedikt Erlingsson, 12A, 101 min