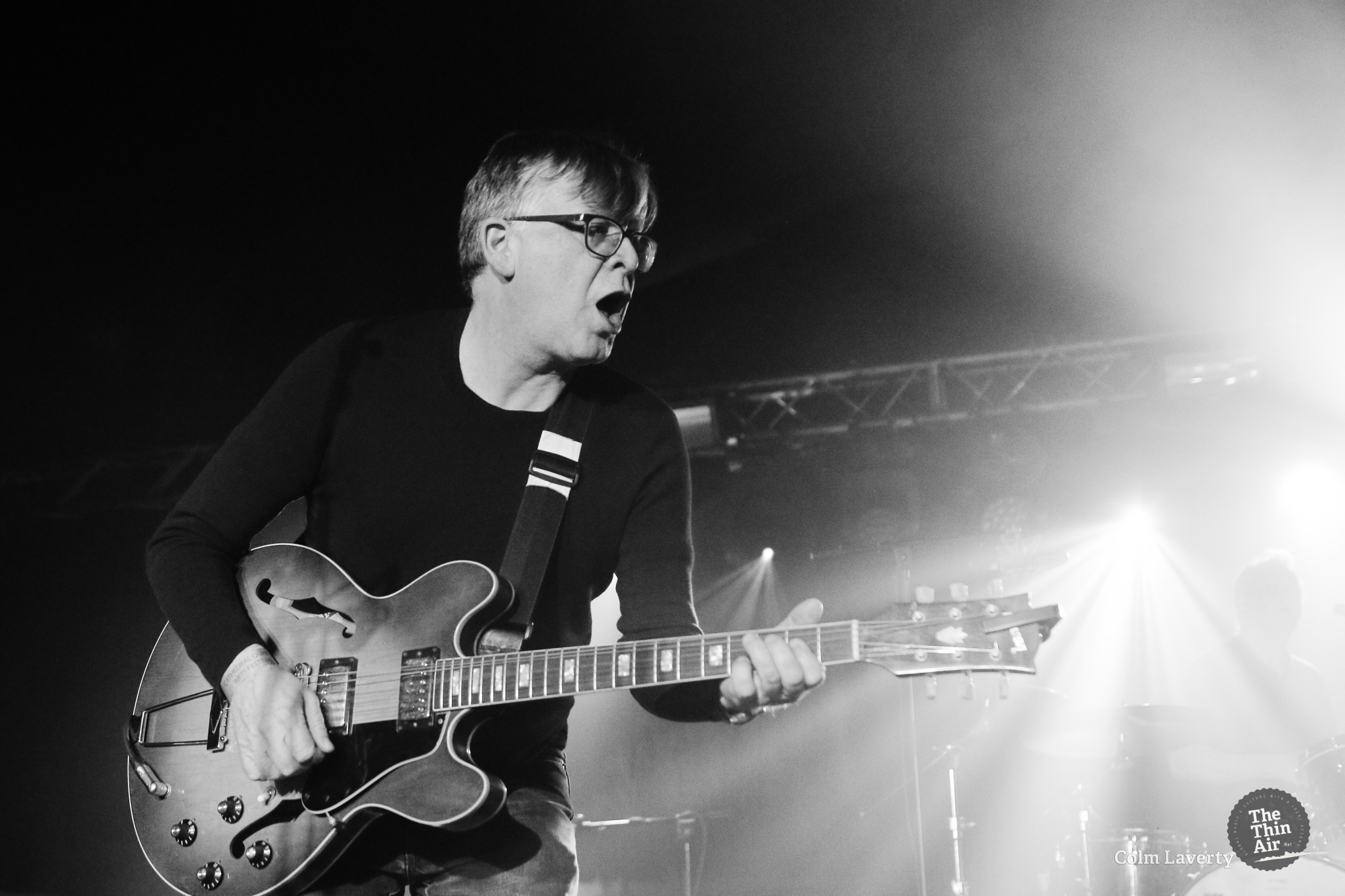 By anybody's yardstick, guitar rock pioneers Teenage Fanclub have enjoyed an incredible career: to date, they have notched up thirty years of crafting albums of the loveliest melodic major key songwriting this side of California, not to mention supporting the revered likes of Nirvana, Radiohead and Frank Black along the way. No small feat, and even if you may not hear their name mentioned as often and as freely as it should be, chat to any random music fan and they will no doubt wax rhapsodic about the sonic wonders of Grand Prix or Songs From Northern Britain. 
The fact that Death Cab For Cutie frontman Ben Gibbard regularly namechecks "The Fannies", as they are colloquially known, as his favourite band and even covered their fuzzy and heartsore album Bandwagonesque in its entirety should indicate the high esteem in which Teenage Fanclub are held. But even if the band has not been lavished with the adoration that they rightly deserve, it's a moot point as the music speaks for itself – and speaks loudly and passionately. To paraphrase the lyrics of 'Everything Flows', their very first single and this evening's closing number, they get older every year, but they don't change, and that's no bad thing.
As one of the most dependable live acts around, Teenage Fanclub can draw upon a rich catalogue of eleven albums proper – twelve, if you include their forthcoming record – and lead duties tonight are fairly evenly split between Norman Blake and Raymond McGinley. Due to the recent departure of founding member Gerard Love, we may not be blessed with renditions of 'Sparky's Dream' or 'Don't Look Back' but there are many, many other songs to play in their stead.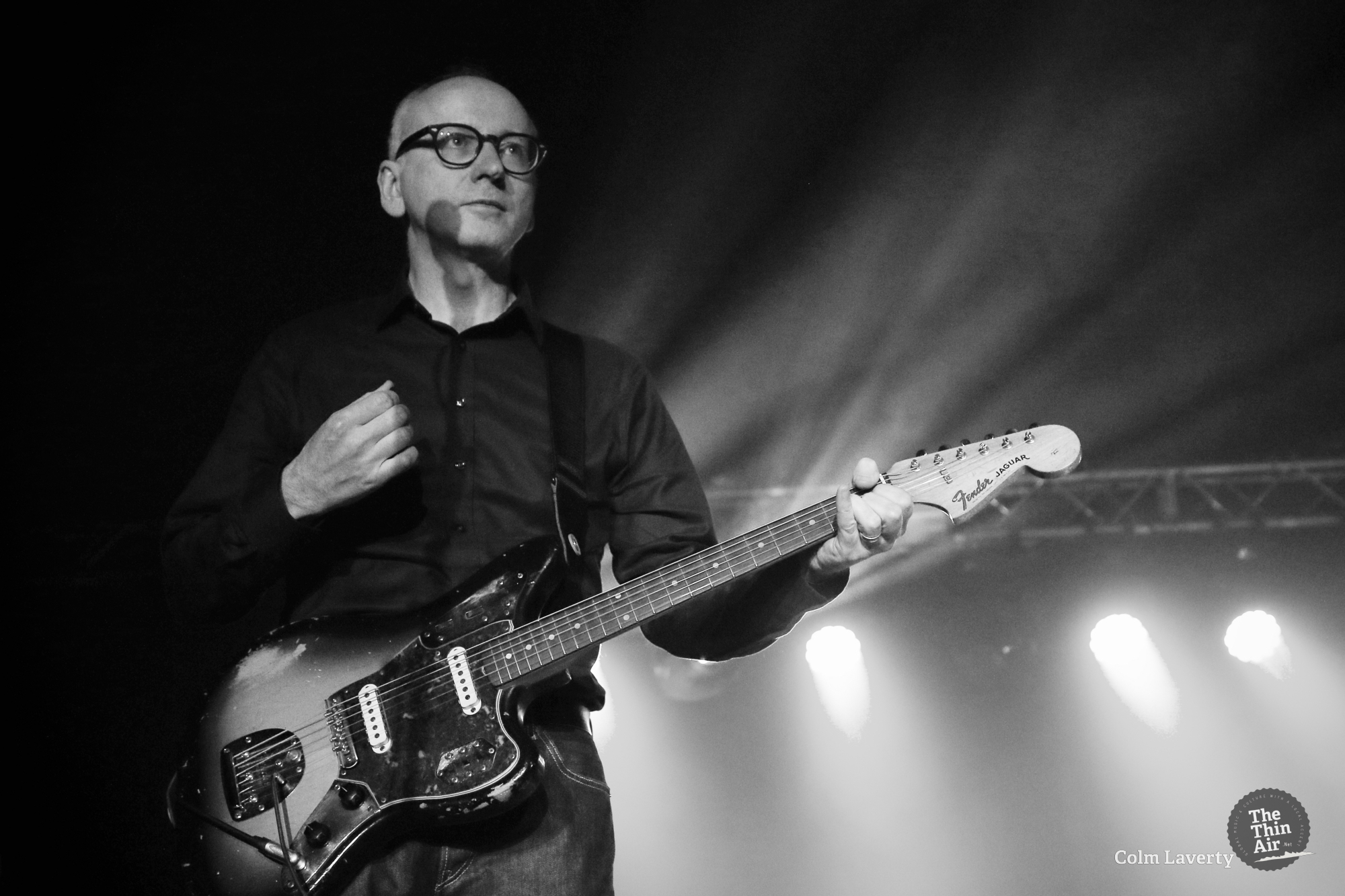 After the band reveal new track 'Everything Is Falling Apart', an audience member comments dryly, "Quare tune there." And it is. And they all are. The three-part harmonies on 'It's A Bad World' are the perfect foil to the crunchy guitars that always balance on the cusp of being too much. Likewise, the tug of war between arpeggios and chaos on 'Verisimilitude', Blake's comic glockenspiel playing on 'Your Love Is The Place Where I Come From' and the key change in 'I Don't Want Control Of You' are surprising grace notes that, along with keyboards provided by touring member Euros Childs, prevent the muffled sludge with which you are so often lumbered when distortion pedals are involved. Elsewhere, the sweet melody and lovelorn lyrics of 'Alcoholiday', counterbalanced by those squalling guitar lines, are as affecting as they always were, still resonating with an audience who are nodding their (slightly greying, slightly waning) haircuts in approval to the chugging power chords. They – we, rather – have grown up with this band and their finely woven and nostalgic songs, and know them note for note, word for word.
Naturally, it is 'The Concept' that receives the warmest reception reserved for the end of the set, sounding as raw and bruised as ever. "She says she likes the group 'cause we pull in the slack," Blake sings. And Teenage Fanclub do. They really do. Ross Thompson
Photos by Colm Laverty