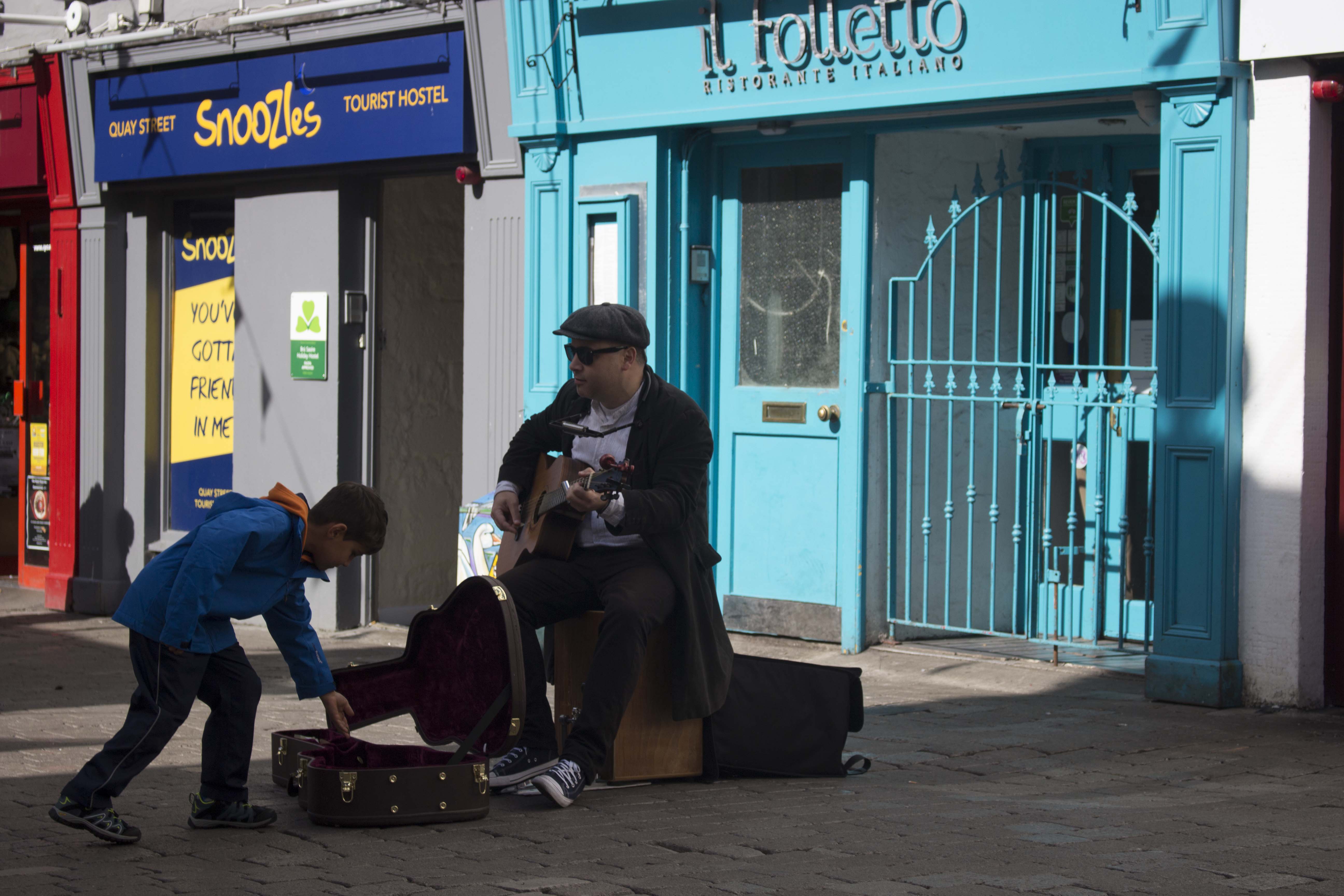 At a Galway City Council meeting this past January it was announced that the controversial Street Performance & Busking Bye-laws needed to be returned to the draft stage. This is despite being passed last May (albeit a 9-9 tie in which then-Mayor, Pearce Flannery, had the casting vote). The reason the process had to be restarted was due to an error with the commencement date on the draft. Councillor Mike Cubbard has been out-spoken against the introduction of these bye-laws since the outset and expressed his concern at this new development, saying "we're getting fobbed off".
Compare this farcical scene to the mountain of work that has been done by the Galway Busking Community (GBC). Since first hearing about the introduction of these bye-laws, they have formed a group, held meetings with their members, sociocratically agreed on a Code of Conduct to be adhered to by all buskers. This code of conduct would be policed by the buskers themselves. They then designed and printed out a beautiful pamphlet that is handed to every busker on the streets of Galway. Niceol Blue, Outreach Driver for GBC, says the group "now has 30-35 core members and extends into the hundreds of members". It was set up as a "direct response to Galway City Council putting forth a draft of these busking bye-laws". This was necessary, they believed, because this first draft was rolled out without any consultation with the musicians and buskers who live and work here. Further, if it wasn't for Galway City Community Network, who contacted the buskers, they wouldn't have even been aware of the laws until they went to public submissions.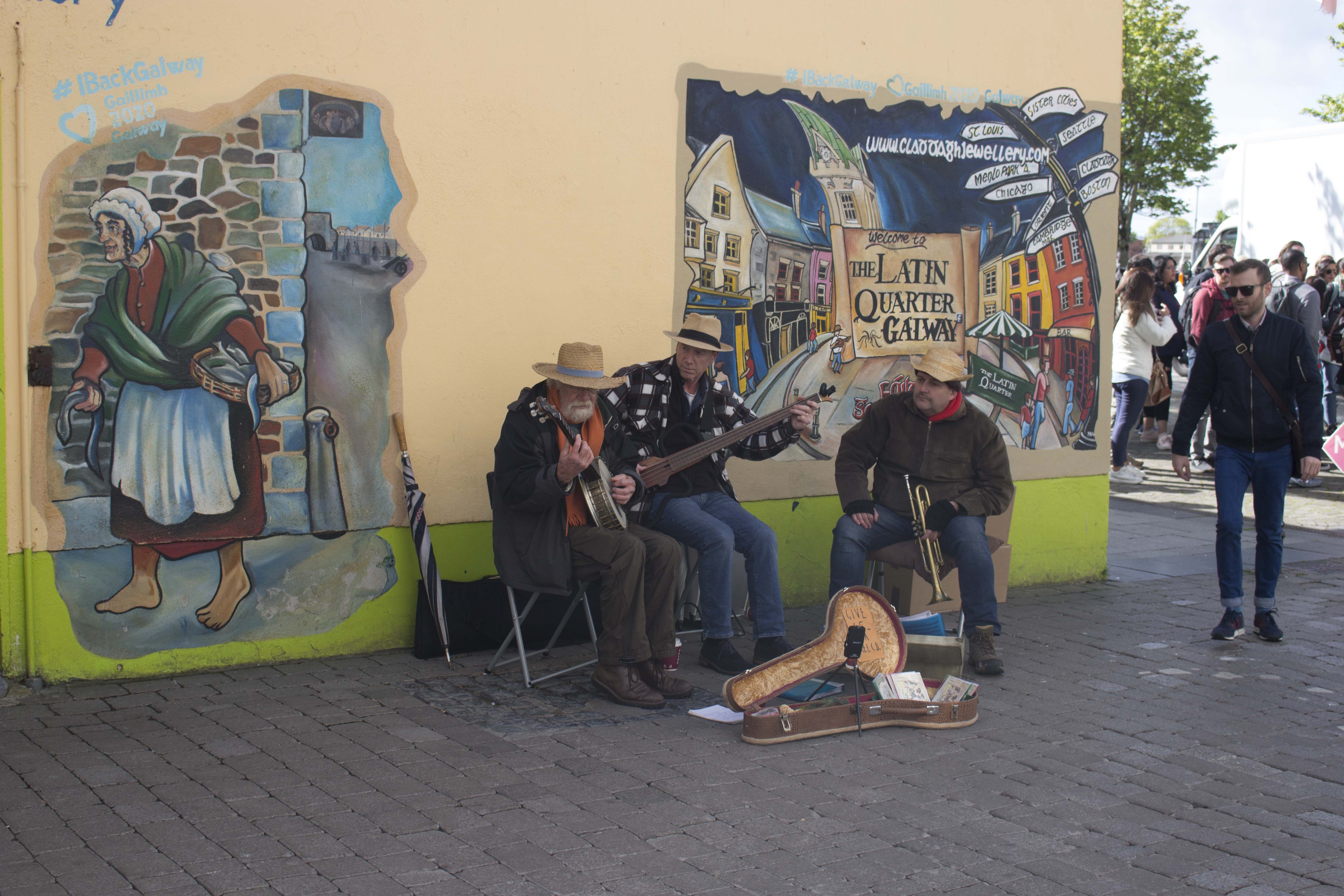 It has been an overwhelmingly frustrating time for our city's buskers. They have reached out to the Council multiple times to little, or no, avail. When the bye-laws were opened to public submissions there were almost 500 submissions, 95% of which voiced concerns with the laws. In spite of this, all amendments were voted against when it went to the Council (again, a 9-9 tie decided by the Mayor). The GBC agrees there is a need for regulation, in fact it is vital to the long-term viability of their craft. However, there are obvious issues with the bye-laws. For one, they call to out-right ban all forms of amplification until 6pm. This means that acts such as Irish dancers, who use a backing track, would be out-lawed from performing on our streets during the day. The GBC, in contrast, has proposed a decibel limit of 85dB, which is just 10dB over the background noise of the city. This is easy to enforce as all mobile phones have a dB measure. Moreover, this code of conduct has taken into consideration the 65 page report which was carried out by an Acoustic Engineer and submitted to City Council. It seems that none of the findings of this report had any influence on the draft bye-laws. The GBC claims that their proposed Code of Conduct "assumes the best, the laws assume the worst" of our busking community.
After all of these issues – when it came time to resubmit the laws in January, they were submitted as an exact copy of the first laws. Again, no consultation with any buskers. If these laws are passed again and put into law it could have a devastating effect on our street performers. Certain acts will be forced to move to other cities as they won't be able to work during the day. Some acts have already started to leave in fear of the hassle that will be caused. Niceol Blue, at meetings with the council, has been told that "this is not us, it's the businesses". Yet, she told me that no business has ever approached a member of the GBC and expressed any issues. To me, this seems like a set of bye-laws that council are hoping to force through to suit the few instead of the many. If you want to help, ask your local electives to vote against the bye-laws this time around. Leave the regulation of buskers to the community, which has done a very good job so far.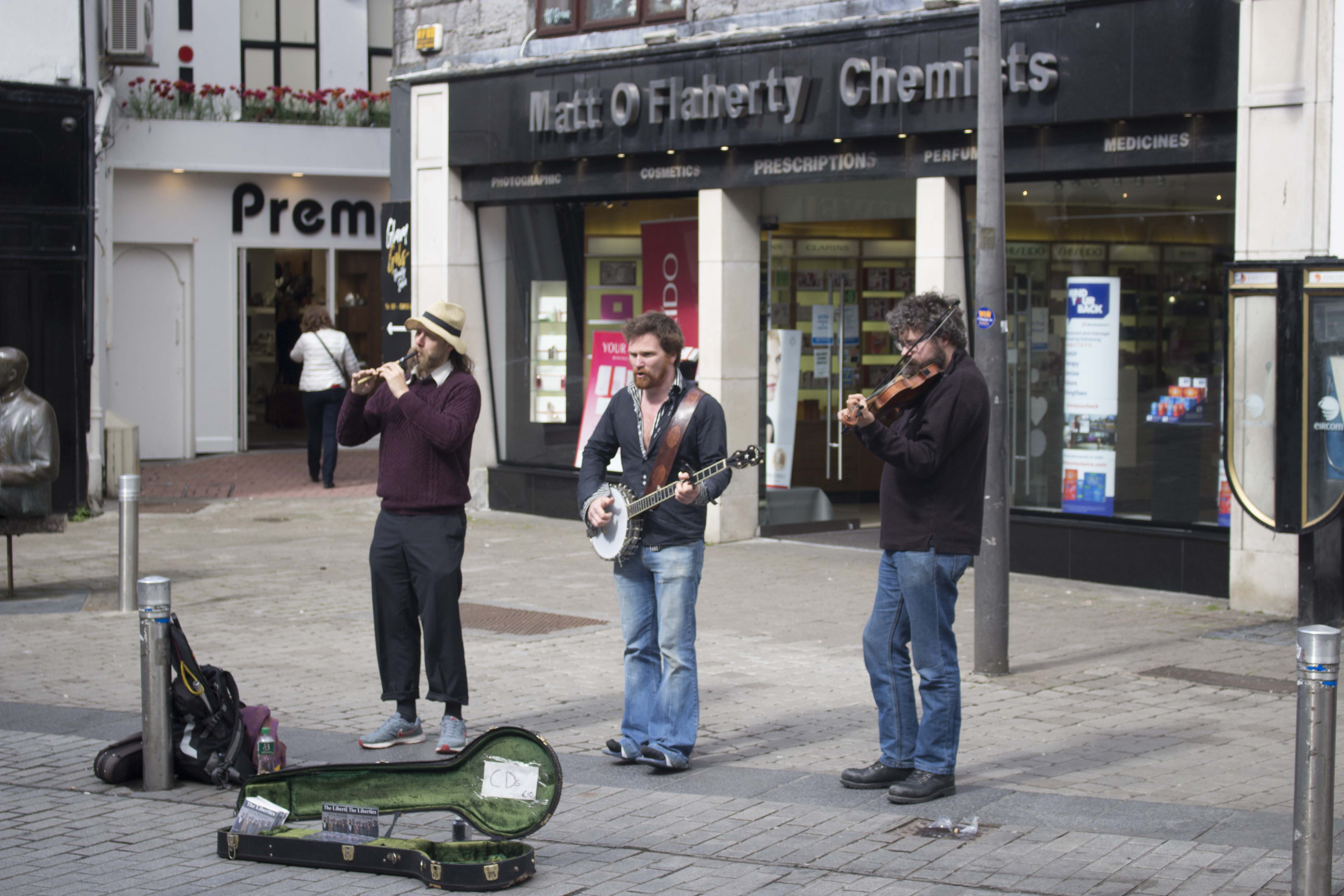 The musical streets of Galway have rarely seen such a divisive subject as this. The story has been featured endlessly in local media and has divided opinions across online social media forums. As with all controversial topics, the emotion of the debate has seen much misinformation and bias being spread. The Galway City Council do not want to ban busking, nor does the GBC claim that they have done so. What is clear, though, is that these proposed bye-laws will discourage buskers from coming to Galway to entertain locals and tourists. Walk down Shop Street at any given time of day and you will find around several artists performing from all over the country and, even, the globe. Galway has a reputation for embracing the arts and welcoming the artists. It would be shameful to see these laws, that clearly discriminate against certain acts, passed through our city council. Adrian Lyons