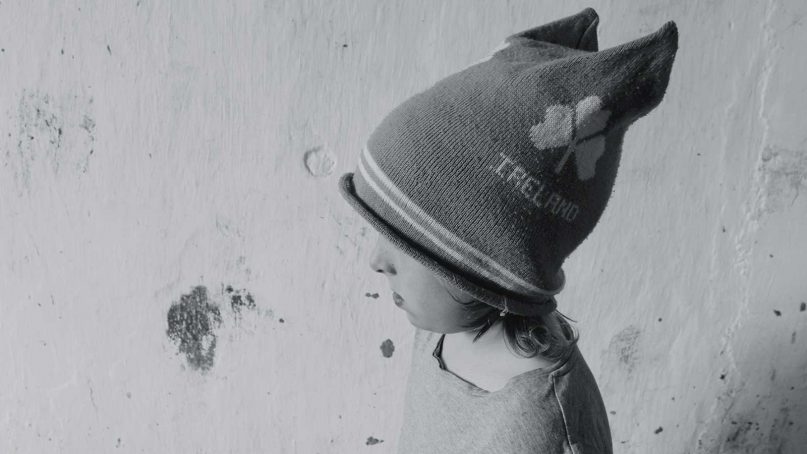 A weird coincidence treated Docs Ireland attendees to a pair of documentaries set in and around Gort, a small Galway town near the Clare border.
Treasa O'Brien's Town of Strangers is the more immediately charming of the two, an assemblage of residents who find themselves, through birth, accident or chance, sharing the town. O'Brien herself is a casual presence in the film: she was in the town trying to cast non-actors for a scripted feature, but found herself drawn towards the energy and personality of the people who showed up at auditions, and decided to stick around, living out of her van. Her nomadic, ramshackle energy is framed in cute shots of her using an outdoor laundromat at night, or driving kids around in her Mystery Machine, native Gort rap on the score.
What unites the cast is a sense of estrangement. The Afghan migrant who works at a pizza place, opening up about depression and loneliness and his primal awareness of outsider status. He's cut off from his family, and physical and emotional distances between parents and children is a running theme: the middle-aged woman whose child was taken into care, or the alcoholic faced with a son shifting into teenage independence. O'Brien captures hints at wildness and moments of beauty, like a child being bathed to the sound of a Middle Eastern lullaby.
Strangers is constructed mostly via interviews and observational footage of the town's rhythms, but there are swerves. O'Brien digs into the cast's unconscious, and actually gets some of them to act out recurring dreams, in awkwardly staged, curious segments. Joshua Oppenheimer executive produced the film, and was O'Brien's doctoral advisor, and there is an obvious connection there with The Act of Killing and its spectacular reenactments. But O'Brien is less pressing, and lets much go unspoken. What comes across, in a film interested in definitions of 'home', is the permanently unsettled nature of personhood.
The economic difficulties of the town are of more concern in Keith Welsh's When All is Ruin Once Again, a stark monochrome meditation on time and nature which uses the local motorway, abandoned half-finished when the Celtic Tiger imploded, as narrative structure, and a potent metaphor for death, the ultimate 'end of the road'. Ten years in the making, Ruin opens and closes with Thoor Ballylee Castle, or "Yeats Tower", Yeatsian verse providing the title, with its suggestion of decay and cyclical return.
There is a Malickian beauty in the weaving countryside photography, and an alienating distance in the portraits of the townspeople, playing cards or chatting in the pub. An intense aesthetic focus means that, like Strangers' splintered attention, When All is Ruin offers something more than a fixed biography of Gort, bringing even to the most contemporary scenes a sense of the ancient. The tableux of a new motorway being blessed by a priest and a small herd of worshippers feels like a moment from another century that got lost along the way. 
Rousing, damning eco-moral audio about Creation's ruin provide a contrast to 2040's climate change casualness and integrates Irish capitalist maladies into more pressing arcs of boom and bust. Conor Smyth
Town of Strangers and When All is Ruin Once Again were shown as part of Docs Ireland and will both have a limited release on 14th July. Read more reviews from the festival.