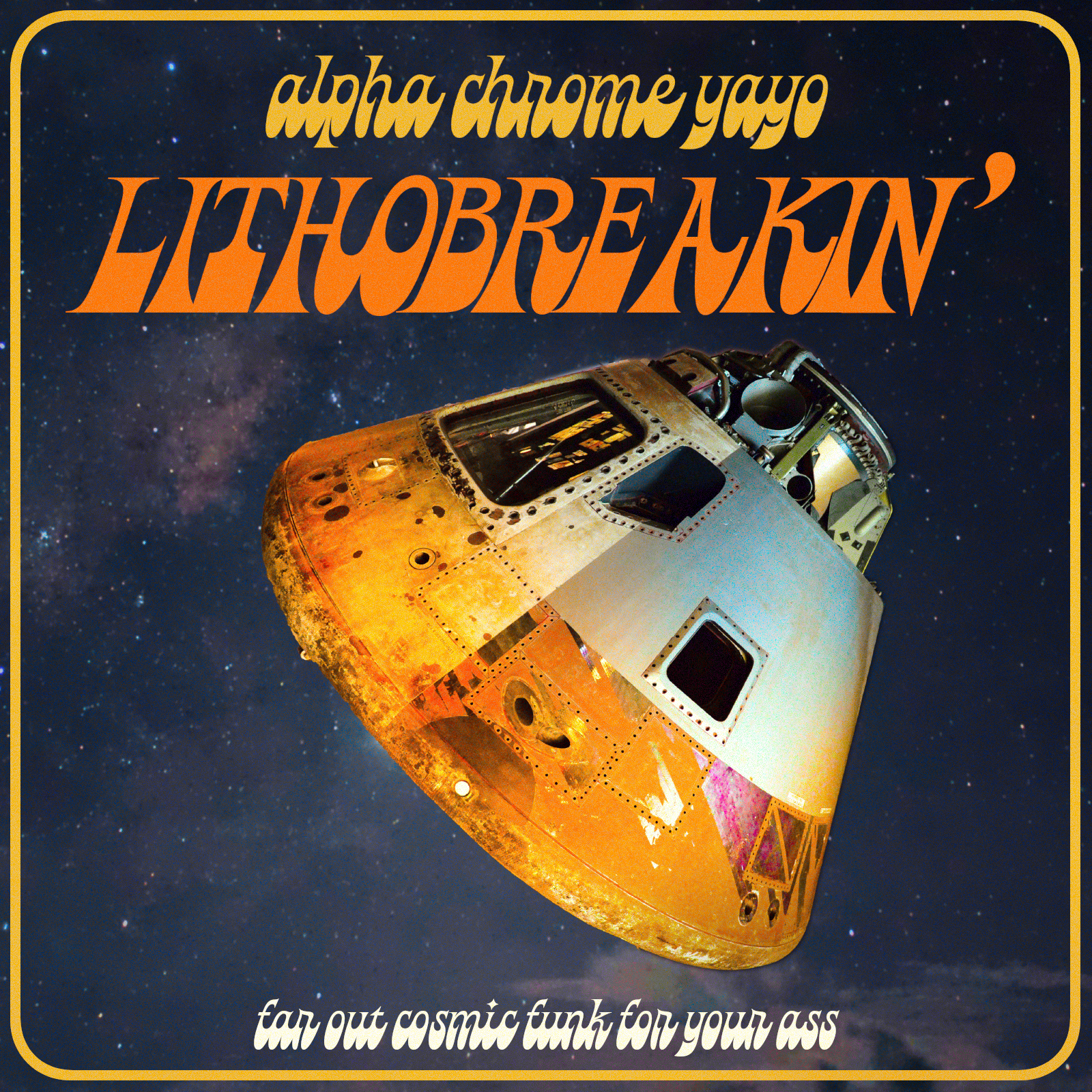 On the slinky, interstellar 'Lithobreakin", Alpha Chrome Yayo confirms our suspicions that he's a jack of all trades and a master of many.
Having emerged as a maestro of stellar synthwave retromancy over the last few months, the Belfast producer's new single is a first-rate foray into interstellar electro-funk. Inspired, he tells us, "in almost equal parts by the interstellar grooves of Zapp and Roger, vintage Sega Mega Drive title Toejam and Earl, and the surprisingly sexy world of astrophysics", it's a bombastic, wonderfully curveballing new effort from the remarkably productive artist.
Better yet, the single's masterfully downtempo, Jean-Michel Jarre-influenced b-side 'Escape Atrocity' melds a slew of euphonic synth phrases, Bandcamp-only bonus track 'Anchorage' makes for a "yacht-rock influenced cool synthwave cruise" like no other and the 'Space Trash' remix of 'Lithobreakin" is, somehow, some way, that little bit more swaggering than the original. Delve the hell in.