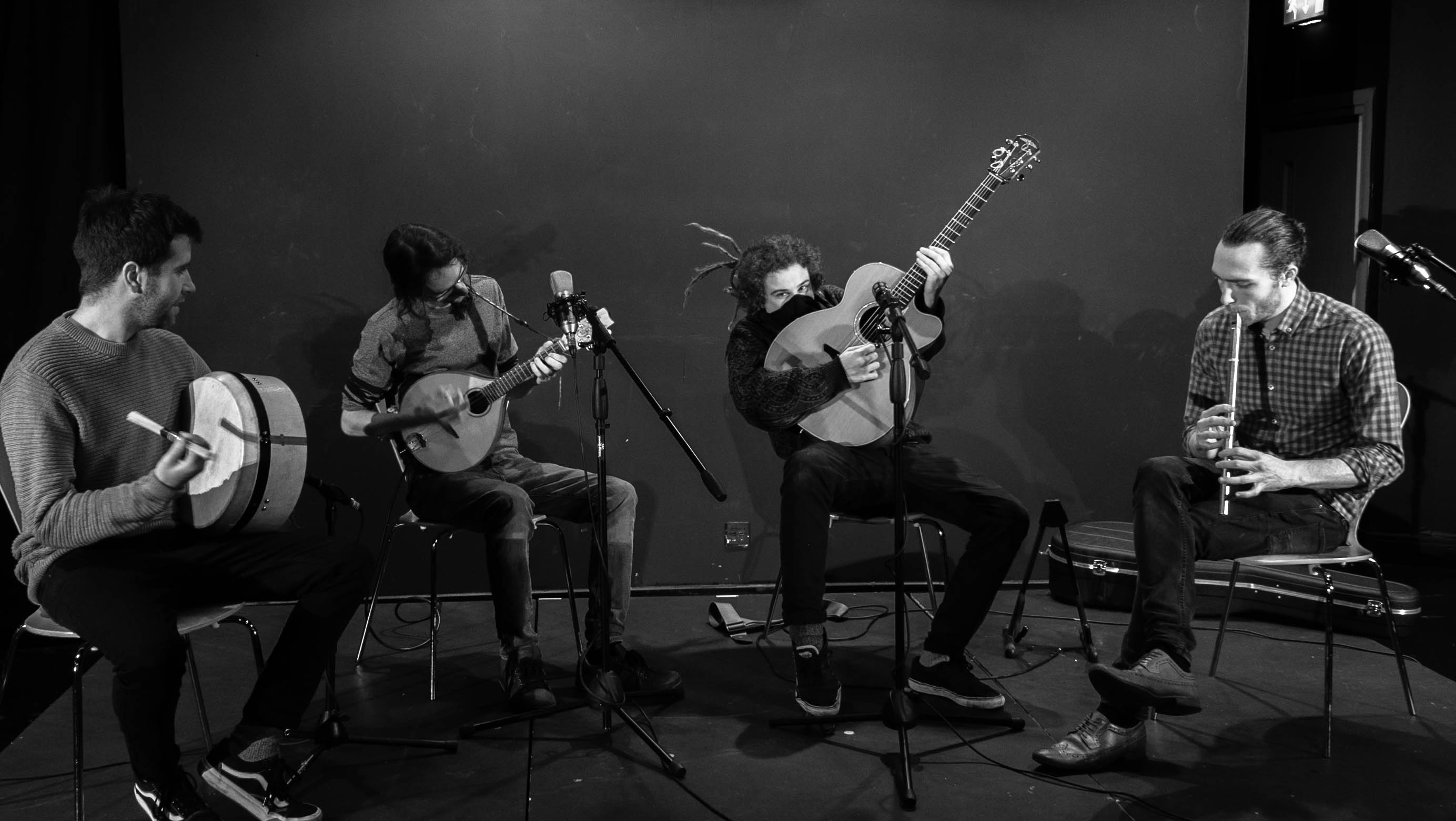 Drawing influence from artists as mottled as Tinariwen, Tool and Dublin folk miscreants Lankum, Lonesome George have emerged from Belfast's session scene with a singular fusion of trad and contemporary folk.
At the heart of the band's craft is the songwriting duo of Joe Campbell-McArdle and Myles McCormack, two old friends who approached traditional music at the same time and have learned alongside one another. Stephen Loughran, a celebrated flute player and Dermot Moynagh, whose contemporary style on the bodhran has become the heartbeat of the sound of forward-pushing trad-folk in Belfast, seal the deal.
New single 'Stumble Day' finds the quartet at their most harmonious and quietly emphatic. Harking back to the more placid ruminations of artists like Cat Stevens, The Incredible String Band and Fairport Convention, it's a halcyon four minutes from a band that continue to carve out their own path.