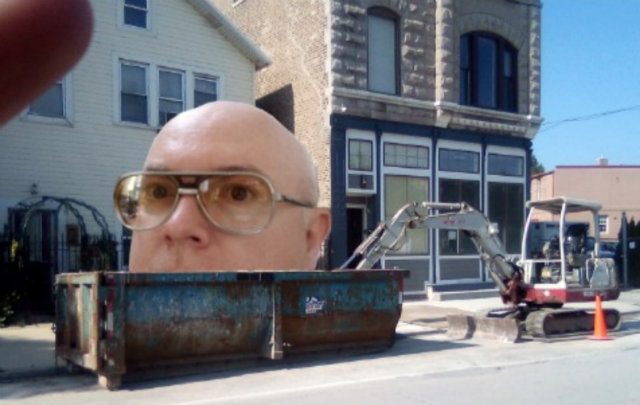 In the latest installment of Monday Mixtape, Chicago based sound/visual/conceptual artist and founder of Nihilist Records Andy Ortmann selects some of the tracks that have inspired him recently.
"As of late, I've been in the studio, chipping away at the new Panicsville double LP. It will have a slew of guests including Rudolf Eb.er, Diana Rogerson, Christoph Heemann, Matthew Waldron & Daniel Menche. My newest solo album Eye of the Beholder is to be reissued on cassette September 2019 (pro-dubbed Chrome tape) in an edition of 100 copies with artwork by Paul Nudd.
Myself and VIKI (Detroit) will be touring Europe October 2019. We'll be kicking off in Sweden with a 3 day residency at EMS Stockholm. I'll be showcasing material from my Pataphysical Electronics triple LP. If all goes well, there will be a subsequent EU tour in November with Forest Management."
Andy also has a weekly podcast for WFMU called The Eternal Now. Click here to listen.
Ennio Morricone – Alla Luce Del Giorno
H.N.A.S. – Als der Morgen kam, war es, als sei nur eine Nacht vergangen
Y Pants – Magnetic Attraction
Fancy Rosy – Punk Police
Ramleh – Slammers
Rudolf Eb.er – How To Die (I-VI)
Kink Gong – Tibetan Buddhism Trip, part 1 (extract)
group A – Labyrinth
Compactor – Keylogger
The True Werewolf – In A Dark Dream
Vondur – Stridsyfirlysing
Robert Calvert – The Right Stuff
Cumbia En Moog – Cumbia de Sal
Fairouz – Sa'alouny El Nas
Enya – Echoes In Rain
Mort Garson – Deja Vu
Rainer Riehn – Chants De Maldoror
Hanatarash – Anti-Satori
Vagina Dentata Organ – Live 1984 Spain
The Tammys – Egyptian Shumba