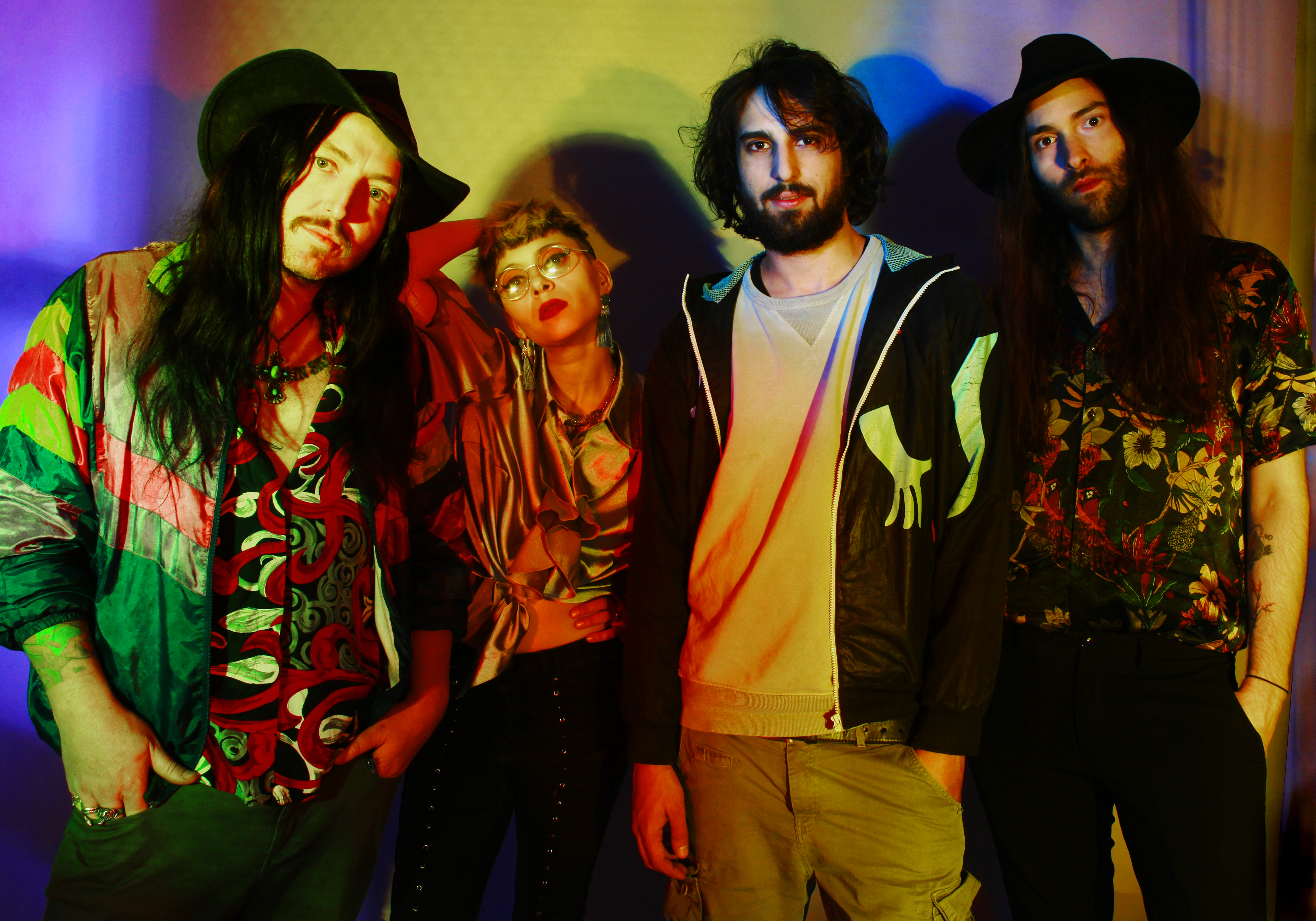 Over the last couple of years, Berlin-based quartet Violet Fields have emerged as a force to be reckoned with within the realm of psych-leaning garage pop. Acclaimed by the likes of Clash Magazine and The Line of Best Fit, their fast rise is distilled on their emphatic new single, 'All My Life'.
Fronted by Joe Chant and Coco Ramona, the Berlin quartet's organ-dappled, starry-eyed craft simultaneously pushes forward and throws back to an era when Britpop dominated the airwaves. This synthesis is laid bare on their brilliant, burrowing new track. Across four minutes, it makes for a slick, harmony-laden ode to destiny

Launched last month at Berhain Kantine, the accompanying visuals for the single seals the deal. Filmed and directed by Christoph Voy, made up from recent EU/UK tour footage, it captures well and truly in their element: in the studio, crafting a earworming, timeless anthem that continues to set the four-piece apart.

Watch Christoph Voy's video for 'All My Life' below.