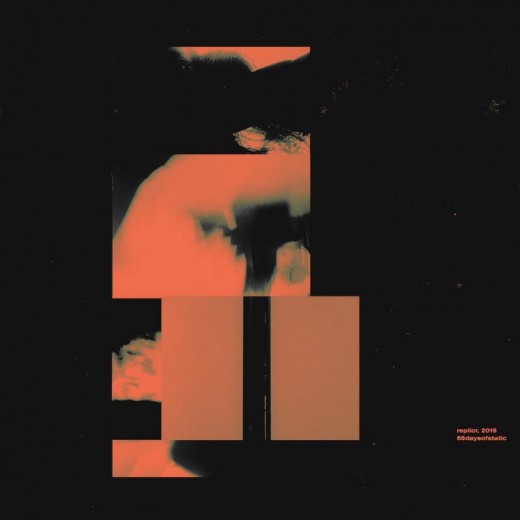 65daysofstatic make music that speaks to our most elemental, human concerns. Anxious, urgent and vital, their sound narrows on a space between post-rock, cinematic and electronic worlds. replicr, 2019 arrives as a focused expedition into a dark and uneasy present.
On this, their sixth album proper, the band collate their experimental interests – they soundtracked the 2016 videogame No Man's Sky through algorithmic composition – with the feverish immediacy of their early records. Ultimately, the world of replicr, 2019 is unsettling in its realism.
From the opening bars, we're prepared for a bleak, industrial landscape – one which is built and expanded over 14 frenetic tracks. Frantic rhythmic pulses are punctuated by anguished guitar lines ('stillstellung'), eerie digital tones are trapped like voices in machinery ('sister', 'popular beats'), and the breathing space offered by short interludes like '05|| | 1|' is undercut by gloomy, foreboding timbres.
But the crux of the record, and indeed the core of the band's ethos, is the human presence within these dark landscapes. Surely, if there is life within this derelict world it would be a miracle. And yet, warm, melodic synths reward patience on 'interference_1', a sonic glimmer breaks through on 'five waves', and on 'trackerplatz' the sound of human hands on keys close the album with humanity in mind, giving hope the final word. These moments of optimism are few, but the impact of the work relies on the presence of a human heart beating at its centre.
This is a cinematic, world-building endeavour from a band who continue to grow in their purpose. Though the dystopian themes of earlier work remains, the scope for exploring new sonic worlds feels endless. The album lacks the emotional punch of a 'Radio Protector', or the rawness that was the central charm of albums like The Fall Of Math and The Destruction of Small Ideas, but proceedings now are more focused and considered than ever before. replicr, 2019 is a bold statement on the dark dynamics of our world, and a subtle plea for humanity's reign over cynicism. Andrea Cleary