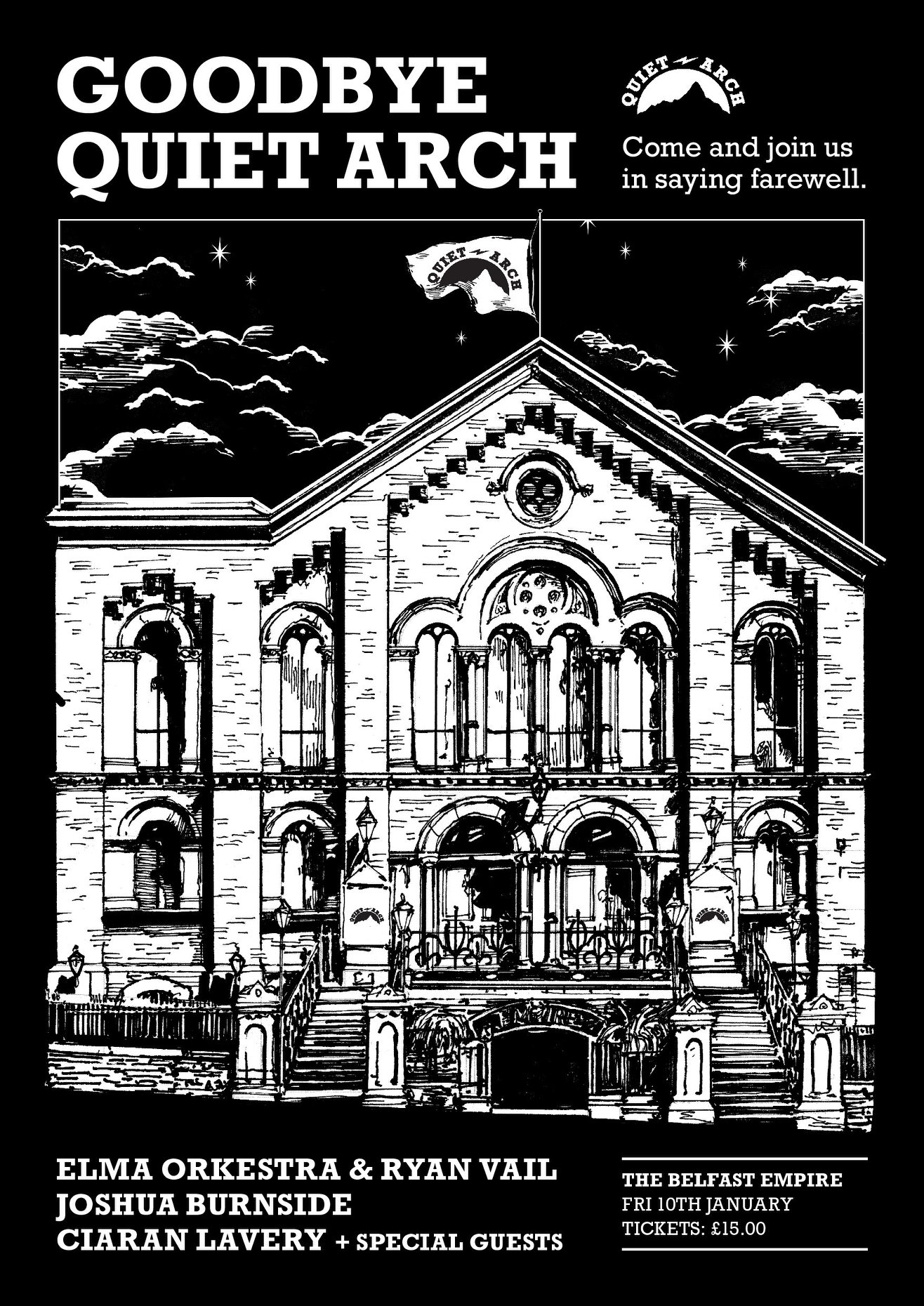 Beloved Northern Irish record label Quiet Arch has announced that it's to go on an indefinite hiatus.
Home to the likes of Ryan Vail, Ciaran Lavery, Joshua Burnside and many others, the highly respected and remarkably successful Belfast-based imprint has revealed that it will take a step back from label operations.
Accompanying the sad news is a silver lining: Goodbye Quiet Arch. Taking place at Empire Music Hall on January 10th, it's a farewell show that will feature performances from Elma Orkestra & Ryan Vail, Joshua Burnside, Ciaran Lavery and special guests. Tickets are £15 and are on sale now.
From all of us at The Thin Air, huge and eternal respect to all at the label, especially Lyndon Stephens, Quiet Arch founder, for the indelible imprint that he has had on the music of Belfast, Northern Ireland and beyond. No matter what the future holds, his mark – and Quiet Arch's generally – has well and truly been made. Let's celebrate that.